SRI MLB Preview: Phillies Over Red Sox
Congratulations to the Philadelphia Phillies on their World Series victory. While projecting this year's NCAA tournament (as done in this interview with Murph and Mac from KNBR San Francisco) proved as difficult as ever (according to the numbers, this Final Four had a 1 in 93,297,507 of occurring), baseball should be a little easier to predict – especially in a season where two teams combine to win it all more than 40% of the time. The "Predictalator" at  PredictionMachine.com looks forward through the next seven months to ultimately crown a World Series champion. The entire MLB season – all 162 regular season games for every team as well as the playoffs – have been played through 50,000 times to provide every team's chances of making the playoffs, winning the league pennant and taking home the World Series title.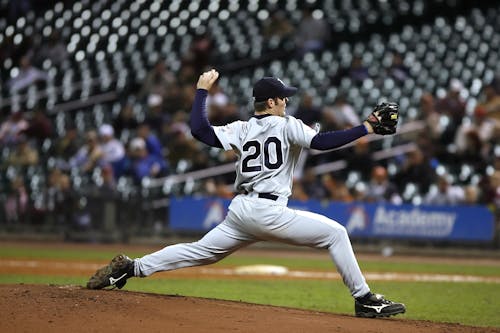 The Philadelphia Phillies win the World Series a league-high 21.5% of the time. The Boston Red Sox (19.7%), New York Yankees (12.7%), San Francisco Giants (9.6%) and Chicago White Sox (9.3%) follow the Phillies in championship likelihood. No other team has a greater than 5.4% chance of winning it all.
How this works:
Just as the Predictalator plays any individual game 50,000 before it's actually played, it can also play every game 50,000 times before it's actually played. That is what we have done for the 2011 MLB season. The actual regular season and playoff schedules have been played 50,000 times, allowing us to compute average records and the likelihoods of a team making the playoffs, winning the league pennant and bringing home the World Series trophy.
In this case, using the Predictalator is not as much of a concern to us as making sure that we have the best possible inputs for players' statistics, roles, health and playing time as well as teams' managerial styles and ballpark effects. Ballpark effects, managerial styles and health history are fairly well known, while calculating a player's statistical inputs provides the greatest challenge.
In general, we apply ballpark and level-adjusted, relevant statistics from the player's most recent 486 professional games (~3 seasons that are weighted more heavily on the last 162 games) to a fairly traditional player development curve that considers age and previous playing time. Not only does this curve help to set average inputs, it combines with health to dictate the variance (boom or bust potential) of a player's inputs. Playing time is more of an art than a science. We have done our best to estimate playing time for all players who are expected to see significant starting time in 2011. That being said, some gaps have been filled in by our best approximations of average bench and role players on teams. This has a very minor impact on average results, yet keeps us from being able to be comfortable providing comprehensive player projections for all players. After all of that math and analysis, importing a schedule and running the games 50,000 times each is simple.
Season Summary:
The Philadelphia Phillies have done enough in the off-season by upgrading their starting pitching to unseat the defending World Series champion San Francisco Giants and the AL East super-powers to enter the season as World Series favorites. Philadelphia wins the World Series 21.5% of the 50,000 seasons. The Phillies, who project to win 96 games on average, are 79.5% likely to make the playoffs. Other teams that are more than 50% likely to make the playoffs include Boston (76.0%), New York Yankees (67.3%), Texas (65.0%), Chicago White Sox (61.2%), San Francisco (59.3%) and Colorado (50.8%). Together, those top seven teams win 83.1% of all titles. No other team wins the World Series more than 3.8% of the time.
Based on the analysis, here is the projected MLB 2011 Playoff bracket. It should be noted however, that this exact bracket only occurred 121 of the 50,000 seasons played by the Predictalator:
American League
Boston over Texas
New York over Chicago
Boston over New York
National League
Philadelphia over Colorado
San Francisco over Cincinnati
Philadelphia over San Francisco
World Series
Philadelphia over Boston
Read the full MLB Preview article.