Should We Be Surprised that Alcohol is a Central Theme In the Growing Controversy Faced By West Virignia AD Oliver Luck?
Where to start with this one. First of all, you learn something new every day. At least I did. I had no idea that Andrew Luck's father was an athletic director at a BCS school. Luck, the Stanford Cardinal quarterback who opted to return to Palo Alto for his redshirt junior season rather than enter the 2011 NFL Draft, has been out of the news the past few months since shocking the world and declaring he would return to school instead of being the surefire #1 pick in the NFL Draft. His father, Oliver Luck, not so much. The AD at West Virginia is in the middle of a brewing scandal stemming from recent reports that Bill Stewart, the school's football coach, had asked a Pittsburgh Post Gazette reporter to dig up dirt on Dana Holgorsen, the offensive coordinator of the Mountaineers that Luck had anointed as the head coach-in-waiting.I'll leave it to you to read about the rest of the sordid details, but even without the full picture, the allegations themselves are enough to you cringe and shake your head. West Virginia issued a statement a week or so ago stating that the claims were riddled with blatant inaccuracies, but after what we've seen unfold recently with Jim Tressel, I don't think anybody would be too shocked if this turned out to be true. That would be too bad in my opinion because as you'll hear, Luck sounds like a decent guy, a nice father, and someone that really shouldn't be jeopardizing his career in an attempt to save a has-been coach whose days would be numbered around Morgantown even if he weren't about to be replaced by Holgorsen a year from now.But wait, there's more. In fact, the real meat of this interview is about WVU's decision to allow beer sales at home football games beginning next year, with a few minutes at the end of the interview devoted to his son Andrew's decision to stay at Stanford for his redshirt junior season rather than declare for this past April's NFL Draft.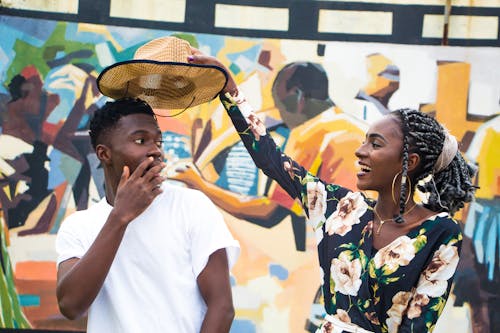 For understandable reasons, Luck doesn't have much to say about the whole Bill Stewart incident. He is though perfectly willing to discuss why the school opted to allow the already-rowdy Mountaineer fans to booze at the stadium, a decision that I suppose isn't too crazy considering the majority of Big East schools already allow fans to purchase beers at games. When you factor in the dark cloud that might loom over the program while the other incident is investigated, it's pretty easy to see certain segments of the fan base and the booster club being fed up with Luck's leadership. We'll see what materializes.Oliver Luck joined 790 The Zone in Atlanta to talk about the decision to start selling beer during home games, if he's concerned that crowds might get even more unruly than they did during, for example, the 1996 home loss to the Miami Hurricanes, how the liability risks lie with the beer vendors not the university, why he feels it's important to give fans the choice to drink at the stadium if they're of age rather than setting up a system that encourages binge drinking and rogue behavior, the recent reports about Bill Stewart contacting a Pittsburgh-based journalist to dig up dirt on Dana Holgorsen the head coach-in-waiting, how he and the rest of the university are taking the issue seriously despite the reports containing what they deem to be blatant inaccuracies, not having had the chance to talk to Stewart yet about the matter, and his son's decision to stay in school for his redshirt junior season.
On the decision to begin selling beer inside the stadium at West Virginia home games beginning in 2011:
"Well we looked at all the things we were doing at Mountaineer Field trying to improve our gameday environment and make it as attractive as possible, and we recommended to our Board of Govenors — our governing body for the university — three changes, one of which was selling beer to the general public which got approved. We also recommended changing our pass-out policy; in other words, you can leave Mountaineer Field and then come back in, and that's really an anachronism in today's world of college or professional sports for that matter. And we also modified our smoking policy. So we think the three changes taken together will give us a better gameday atmosphere, a little bit safer environment, and quite honestly, cut down on something that has plagued us, and I know is an issue at a lot of schools, which is binge drinking. So we think it will have a positive effect on the overall atmosphere at the stadium."
If he's concerned that an incident like back in 1996 when the WVU crowd went crazy after Miami blocked a punt to help propel them to victory will only be escalated and more rowdy if beer is allowed to be consumed by fans:
"Well the reality is people are already drinking anyway. The amount of hard liquor that's sort of smuggled in, particularly late games when people are wearing coats. And we're going to crack down on that as well and be a little bit more vigilant about that. But the amount of liquor that's smuggled in is shocking quite honestly. So the fact of the matter is, and this is true at a lot of college venues, there's already a lot of drinking going on. And we've also changed, years ago in fact after the Virginia Tech game which was another big sort of tension-filled atmosphere, we changed the pass-out policy for games that started after 6 pm — you know, night games. That's worked very well. You know, everybody has a bad story about going to a game, but one visit isn't really a statistically relevant sample if you know what I mean."
Whether he's concerned about increased liability concerns stemming from beer being sold during games:
"No because the way it works is the concessionaire in any stadium is the vendor for beer. So in our case, the concessionaire applies for a beer license from the state of West Virginia Tobacco and Alcohol Bureau. The vendor is the sales agent; the vendor's employees are the ones selling. The vendor carries really all the liability."
On why not just disallow people to leave the stadium and drink in the stadium and just 'forget about that whole policy you had in place':
"Well that's possible, I would just argue that we think giving people a choice….if you're 21 and have got a valid ID, you're receiving a choice. You can go buy beer at halftime as opposed to not being able to buy beer. In the Big East, what's interesting is that all the Big East schools sell beer to the general public save for Rutgers. And Rutgers I know is looking at it; I spoke to their AD recently at one of our Big East meetings. So in the Big East at least, and that's the conference we're in, it's fairly popular. And there's also a financial component. I don't want to deny that. As we talked to Louisville and Cincinnati and Syracuse and UCONN — all schools that have been selling schools for many, many years — there's an important financial aspect. And as you guys know, college football is the revenue generator for virtually all the other schools on campus."
If he knows who Colin Dunlap is and is aware of what he said on the radio Monday night about Stewart contacting him to dig up dirt on Dana Holgorsen just days after he had been named the head coach-in-waiting after the 2011 season:
"I have. I was made aware of that this morning. Colin is a former writer for the Pittsburgh Post- Gazette who was the WVU beat writer there for many years. The university released a statement on it a week ago, and there are simply a number of I'll use the term blatant inaccuracies that have appeared in a number of papers within the state and outside the state as well. Beyond that, I can't really comment, because it's obviously a serious personnel issue and we'll take it very seriously. But the university stated a week or so ago that there have been a number of blatant inaccuracies which is unfortunate."
But the accusation that a head coach called up a writer to say dig dirt on a coach who was just hired as a coach-in-waiting has to be the top priority for him to address and get to the bottom to, no?
"You assume correctly."
If he's had a chance to speak to Bill Stewart yet about reports:
"No, we were at one of our Mountaineer Club events up in Weirton which is up in the northern panhandle near Wheeling, West Virginia. But no, I have not spoken to him at this point yet today."
On how strongly would he feel he'd need to react if the story did in fact turn out to be true:
"Well it's a personnel issue and I really can't discuss that any further. I apologize."
How many folks have called him about his son's decision to go back to school, and conversely, how many have called to say they can't believe Luck passed up the chance to enter the Draft and likely be taken as high as No. 1:
"I've gotten both comments, you know what I mean? What's sort of interesting now as you guys know doing what you do, this is not a good year to be a rookie quarterback in the NFL simply because of the lockout and these guys don't get the practice they really need to give them a fair shot at having a  successful rookie season. It's hard to play quarterback in the NFL, particularly if you don't have the chalk board classroom time that should be going on literally in the months of May and June and into July before training camp starts. So, it was his decision, I think he made the absolute right decision. My wife and I are very proud of him and very happy that he made the decision that he made. But I can understand where people would say 'wow, he made a bad decision, how can you turn down money?' or 'he made a good decision by going back to school to get his degree and finish his four-year cycle with his teammates'. I said to somebody months ago after Andrew made his decision, 'it's kind of like a Rorschach test'. You know what I mean?  You know that ink blot test that psychologists give people and it depends on what you see in the ink blots, and  that gives you an insight into your values system. Well it's a little bit of a Rorschach test depending on how you see the world. Is education important? Is cashing out important? But I think at the end of the day, Andrew could care less. He made the decision that he wanted to make."