Sean Payton on the New Orleans Saints 62-7 thrashing of the Indianapolis Colts: "You just don't see scores like that very often."
Sean Payton may have been forced off the sidelines and into the coaches box upstairs with his broken leg and torn knee ligament, but that hardly mattered for the New Orleans Saints in their Sunday Night Football matchup with the Indianapolis Colts. Drew Brees was 31-of-35, completing 89 percent of his throws, only the fourth time a QB achieved such accuracy in NFL history. The Saints embarrassed the Colts, 62-7, leaving one question to be answered after the game: Are the Saints this dominant or are the Colts this hopeless?Indianapolis is 0-7 with the worst record in the league, but this team still has enough talent throughout the roster to be showing more heart than they have at times this season. At this point you could make a good argument that the NFL MVP should be Peyton Manning given how obvious it now is that the Colts can't survive without him.For the Saints, Sean Payton looks to keep his team motivated against another lowly opponent, the St.Louis Rams, this week.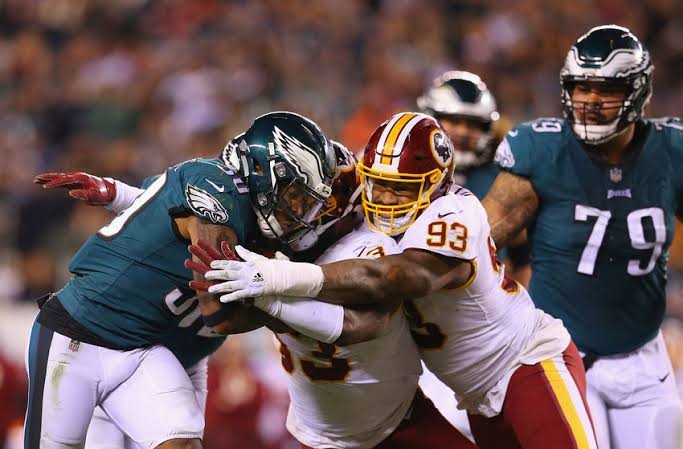 Sean Payton joined WWL in New Orleans with Bobby and Deke to discuss whether he felt the New Orleans Saints made any mistakes during their 62-7 blowout of the Indianapolis Colts, his experience coaching from the press box with his knee injury, his assessment of the Saints season so far and keeping the Saints motivated for a game against the St.Louis Rams this week. Congratulations on the 62-7 victory. Looking back on it what did you see on the game tape that maybe you would talk to your team about this morning?"Well you know it; there's a lot. One of the things in the game like that is you get a lot more players playing time and it gives you a chance to evaluate a lot of different players in speed and that's good. You're able to get players reps and  that's one way you create some depth. I thought the biggest thing and I said this last night after the game was that we were able to sustain that energy and effort. In often times when you get out to a lead 21 or 28 points there can be a lull if you will and you know even at the end of the half when they were able to score late and we get the ball back with just under two minutes.
We put together a pretty good two minute drive and kicked a field goal and manage that situation well. That's the one thing that that was encouraging."Coach going into the week you made it known that you would be in the press box. Did things unfold like you thought from up in the press box? What are some advantages of this position that you found?"We wanted to make it and I think we were able to, but we wanted to make it is as seamless transition and there are some things that are different obviously about being up there and it involves the head coach and you know it is not the norm, but we really wanted to downplay that and make sure that our focus was on the the plan and the preparation. We got a veteran staff that has been here for a lot of years together. Joe Vitt handled the responsibilities on the field with a challenge flag in the communication dialogue with the officials. Of course Gregg Williams does a great job of just handling the defensive packages substitutionally with the play calls.
And I think a lot during the week was made you know can you call plays from press box? I've answered this question so many times and I'd say half the teams in the league have a coordinator either defensively or offensively that are upstairs that you know communicate the call down to the field and into the linebacker or into the quarterback. That's not unusual. However in our case with last Monday being a day where you know I had surgery and really a week ago today and so Tuesday you're still recovering. The early portion of the game plan I'm removed from aside from you know an iPad with some cut up games on it from the Colts and I had talked with Pete Carmichael and our offensive coaches. I wanted Pete to understand that hey you're  gonna handle this game I'm here to help you, but I think it's too difficult to come in on a Thursday/Friday and then grab the plan and then just begin to say we are getting ready to go dial him up and call him. I think so much is spent the early portion of the week deciding what looks good in practice and what looks good as you as you put the plan together that you begin to call a game on Tuesday and Wednesday and not necessarily Saturday night before you play on Sunday.
However I really didn't want to make a media circus of Pete Carmichael calling his first game in the National Football League. I just felt it would be a much easier transition if it was really low key and he handled it extremely well. Your heard yesterday and I said it in the press conference he got a game ball. He's been with us from the first time we got here  in 2006 since we hired him from San Diego. He's he's a fantastic coach and a great guy to have him in the locker room coaching meetings. He gets along very well everyone and and is very sharp. The other thing with him is you know twice during his career here in 2007 or 2008 I think or 2007-2009, but he's had two different opportunities to leave for coordinator jobs prior to him being a coordinator with us. He's just been one of those guys that has done a fantastic job and an ironic leader. There's some coincidence.
He was at San Diego when Drew [Brees] was there and I hired Pete before Drew was ever available. That really became more of a coincidence. He's paid his dues. He obviously had a fantastic night last night and from my vantage point as the head coach up in the press box I'm on the line with the offense when they are on the field. I'm on the line with the defense when they are on the field and talking with special teams. I was thrilled just to see his ability and to hear him because you know you can take game plan of 150 plays and take a room full of fifty people and it is just gonna unfold differently as to their ability to call a game and he was very, very decisive and very quick with substitutions. We were in and out a lot of personnel groupings. All of those things went real well."Coach through seven games what is your assessment as to where your team is right now?"It's been kind of a little bit of an up-and-down process. We were 4-2 heading into last night's game and one of the things we talked about is you know that it's a solid record and yet we felt collectively, coaches and players like we just hadn't put our best game together.
We weren't really playing our best football and that's easy to say coming off the Tampa loss, but I just think in general and I think we had a real good week of practice last week and it carried over to the game and you know what's important now and you hear it all the time in interviews after big wins or big losses you have to digest them and get back to the process and having our best Wednesday again after tomorrow and again preparing for a different type of team on the road and still focus on trying to improve with each player and with you know trying to improve as coaches in what we think we need to do to win this specific game and it's a little bit of a process. As we sit at 5-2 now you know there's some things you look back on this season and if you wish you would have been better at and yet you really can't control that after they have been played. I think we just gonna continue to build off a finish like we had last night in and get ready for St. Louis.
"How do you motivate this team from not overlooking the St.Louis Rams?"
I think it's a good question and I think that coming off a game like last night we can point specifically to listen we have to be on top of our week of preparation in regards to the game plan and we have to watch enough film. We have to get enough reps and understand we're hitting the halfway mark of the season and look if we clearly want establish ourselves and be one the better teams in this league you have to find your ability do that week in and week out and not just periodically. We were on the road against Jacksonville and I thought handled that situation pretty well and played well and in Carolina the same way and last night.
We have a veteran team and a team that look they understand the challenges in our league because really that level or that degree of separation between being good, very good, and then just average or below average is not the same as it is in the collegiate level. Last night is somewhat or very unusual just because of the length of the game. Our games are quicker. You just don't see scores like that very often. So you know a simple turnover, a kick returner, or a punt return. You saw Minnesota last night and Green Bay in a game that you look at initially and think well this should be a game Green Bay really does well in and it ends up becoming a closer game. We see that each week, so I think our players understand that now more importantly. How do we approach the focus this week? I think you still start with that inward approach of looking at what we're doing as well as studying the opponent."