Scott Pioli's Rebuilding Work Continues in Kansas City
When Scott Pioli was hired as general manager of the Kansas City Chiefs, he new there was plenty of work to be done both on the field and off. The Chiefs were coming off a franchise-worst 2-14 season. Still, the fans of Kansas City remained loyal.That loyalty was somewhat rewarded when the Chiefs doubled their win total in Pioli's first season last year.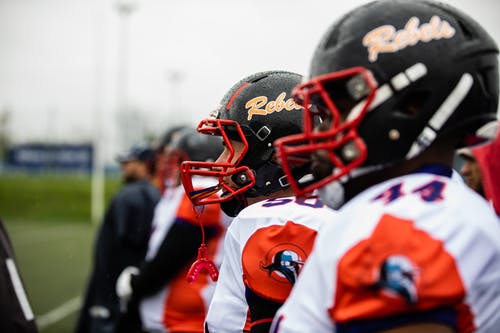 They added quarterback Matt Cassel, traded All-Pro tight end Tony Gonzalez and found a hidden gem in running back Jamaal Charles.But the bigger rewards are yet to come. The Chiefs have unveiled their $325 million stadium renovation at Arrowhead Stadium. Now if they can just double their win total again.Kansas City Chiefs general manager Scott Pioli joined WHB in Kansas City with the Border Patrol to discuss the stadium renovations, bringing the fans back closer to the team itself, his preseason assessment of the team, an ongoing running back battle between Jamaal Charles and Thomas Jones, the tough decisions of cutting a team to a 53-man roster and the development of quarterback Matt Cassel.
On the stadium renovations:
"We're really excited. … Renovated isn't the right word. This place is unbelievable. We're excited to be in there, be on the field, get in the locker room, just the things we're going to be doing on our home Sundays."
On giving the fans more access to the Chiefs during training camp:
"This is all intentional. This is something that we talked about, because we know that the fans is what this is about. Those of us that work here, we love the game and we're purists, but part of the reason we fell in love with football is because of the game itself and being able to have access and watch it, see it and touch it. This is a special community where the more that you can get to see and touch the players and coaches and everyone else in the organization, this whole thing has been intentional."
On his assessment of the team through two preseason games:
"I don't know if there's a grade, but I know I see us improving and I'm encouraged by the progress. At the end of the day, I'm a bottom line guy and so is [Coach Todd Haley] and we want wins. I'm disappointed there's not wins up on the board, but I'll tell you I see a completely different football team from what we played with a year ago. … I've seen a lot of things improve. So I guess the grade is incomplete but the answer is I'm encouraged."
On the ongoing running back story between Jamaal Charles and Thomas Jones:
"I think [the depth chart discussion] is great for fans, I think it's great for talk radio, I think it's great for conversations about your football team and I encourage it. The reality is, who starts … or who's No. 1 on the depth chart isn't necessarily the most important thing. The way football is now, with so many situation substitutions and different situations and a team like ours offensively where we're going to gameplan from week to week … there may be a week where one running back, his skill set and his strengths may lend better to us running the ball … in Thomas' way or sometimes with Jamaal's. I think sometimes the whole depth chart, who's No. 1, who's starter, who's not, is [overstated]."
On whether it will be harder to cut to a 53-man roster than it was last year:
"Generally, cutting players and releasing players is always difficult. It is the toughest part of this job and the toughest part of pro sports. That being said, from a competitive standpoint, I think you bring up a great point. It's going to be tougher this year because we have more, better players. How's that for good English? We have more players that are better. What that does is increase competition. And it really forces us to be in a situation to have to make tougher decisions."
On the development of quarterback Matt Cassel:
"I think I've seen an improvement in Matt in his understanding of the offense and what's trying to be done and being led by different coaches. I also see a better line of communication between Matt and the receivers and the backs and the rest of the players on offense. In running any offense, it's not only having knowledge, but having the ability to communicate and other players being able to communicate back to you."