Scott Pioli and Todd Haley Have Assembled an Impressive Staff
Todd Haley had a tough first season on the job in Kansas City as they struggled with a 4-12 record. Although Jamaal Charles emerged as an elite running back late in the season, there are still some questions with their offense and as to whether Matt Cassel is the right fit for the Chiefs. I guess it won't hurt that Charlie Weis is now their offensive coordinator. Weis, who was the Patriots offensive coordinator from, signed with the Chiefs last week after being fired as head coach of Notre Dame for the last five seasons. Many people around the league regard Weis as one of the great offensive minds in football and believe that he is a great fit for Kansas City.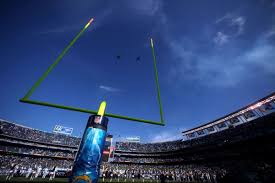 Now with the news of Romeo Crennel being hired to replace Clancy Pendergast as their defensive coordinator, you can call them the New England Patriots of Kansas City. With Scott Pioli, Charlie Weis and now Romeo Crennel, the Chiefs hope they can rekindle what sparked the reemergence of the Patriots in the last decade. I think Scott Pioli and Todd Haley are on the right track. They just need a little time before the Chiefs are back in this thing. Todd Haley joined KCSP in Kansas City to talk about the playoffs thus far, whether being 4-12 is any different than being 8-8 if you were to have missed the playoffs, what has been the hardest to adjust to during his first year on the job, and how he sells his team to free agents.
On how well Kurt Warner is playing:
"They have got a chance to play inside here every game.  That is key for him whether it is on the road or at home.  That's the key to him that he stay out of bad weather and cold and those things."
Whether he is able to enjoy watching playoff games:
"It is really tough especially having last year and having that fresh in your mind and knowing how much fun it is to have another week to prepare.  That is what it is all about is keeping your season alive.  Now that we are out yeah I can watch and enjoy it is a fan but you know there is a knife in you turning."
On who he thinks is the favorite to win the Super Bowl:
"I don't know it is hard.  With the way that New Orleans went into the postseason and New England getting knocked out quick it's up for grabs really…  I would say that it is up for grabs right now because the two best teams…  San Diego would be the sneaky-under-the-radar team that has continued to play good throughout.  Minnesota was up and down.  New Orleans was up and down.  Arizona, they don't play enough defense I think to play…"
Whether being 4-12 is any different than being 8-8 if you were to have missed the playoffs:
"No I think that the goal is to get into the tournament and play in games that get into bigger games.  If you are out, you are out.  I don't think there is any consolation especially where our team is at.  Again I think that it has all happened for a reason.  I think we were going to get better, be a better team whether we made any changes or not.  With at least this first chance we got a chance to improve a bunch…  But again if you are not in there you are not in there.  It is time for the offseason to try and figure out how to get better."
On what has been the hardest to adjust to during his first year on the job:
"No you know the losing when you are the head guy pretty much takes the cake.  I haven't been a good loser at any position that I have been in but when you are ultimately responsible it is tough and hard and not something that you want to experience very much of."
On how he sells his team to free agents:
"I think that no different than Charlie Weis having multiple opportunitities to go places in this league and the NCAA so I think it is a matter of spending some time with guys, players and coaches and just letting them know what is going on and where we are at.  Again, from the outside view that is a little different from the inside view and again that is part of life and that is part of the NFL.  We are not the first team that would have to sell what is really going on.  But again I do think that the people that we end up getting here, if and who they are, will understand and again no different than Coach Weis.  I think that he wants to win as much as anybody.  There is a reason that he came here."