Ryne Sandberg Is Ready to Make the Jump to the Majors
After his 40th season in major league baseball when you combine his time as a player and a manager, Lou Piniella has decided to call it a career. He was extremely successful throughout his time and has three championship rings, but it's fair to say that Sweet Lou never lived up to expectations in Chicago. Now, that he has decided to retire, one of the names that continues to be brought up as a logical replacement is Ryne Sandberg. Not only is Sandberg one of the best Cubs of all time, but for the past four years he has spent time in the Cubs minor league system and is currently the manager of their Triple A affiliate. This is a very desirable job for anyone in baseball and there is probably going to be a long process in the search for Piniella's replacement. There is no question that Sandberg will be one of the options, but will he be the best? I don't think so. There's no question that he has paid his dues and might be ready for the challenge, but this organization needs a culture change. They need someone from outside of the organization that already has experience and is not learning on the job.Ryne Sandberg joined ESPN Radio in Chicago with Waddle and Silvy to talk about Lou Piniella's decision to retire at the end of the season, whether or not he is ready to become the Cubs manager, and whether or not he has talked to owner Tom Ricketts about taking over for Piniella.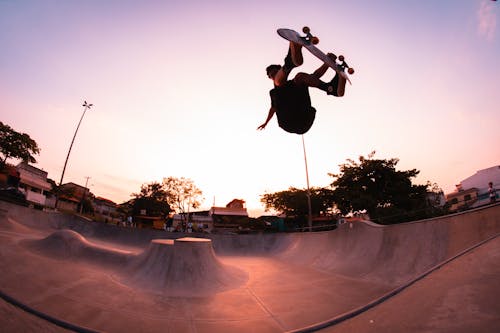 Did you have a meeting with anyone in the front office in regards to Lou retiring at the end of the year?
"No I didn't but it hit here like a wildfire. It caught me a little bit by surprise but also Lou has been in this game a long time and he has done a lot of things. He has done everything in baseball you could imagine and he is entitled to retire if he thinks that is what he wants to do. But there was a lot of tension here and it was kind of interesting."
Are you ready Ryno?
"I am ready, I sure am. Four years of managing at the Minor League level, I am ready for a Major League job and I am ready to win. The reason I went this route was to manage and not to coach. There is a lot with managing and with almost four years under my belt I believe that I am ready and I am not interested in on the job learning or training at this point. I am interested in winning ballgames at the Major League level."
Do you expect to be named the Cubs manager next season?
"No, I don't go that far, I understand there is a process. I wouldn't say that I would expect it, but I sure would like to be considered and I hope that is the case. I think things have gone very well here in the Minor Leagues, we have a real good minor league system. As we can see with the young players that are coming up I believe that I know these players as well as anybody, I have been around them and I have coached them. They are moving up the ranks. There are guys here in AAA and AA that are knocking on the door to the big leagues. I believe I know the system very well and it has been a great experience and I am ready for that next step."
You don't want the on the job training anymore… Thank you for the four years, we would like to have you as a bench coach or third base coach would you be willing to do that?
"Well, I think at this point I have groomed myself to manage and what I meant by that comment with on the job training this has all been very worthwhile and I continue to learn on a daily basis, but you know with four years in I am talking about doing it like this at the Major League level and being ready from day one, being ready to win ball games. I have learned so much up to this point I believe I am ready to take on this challenge."
What if the Cubs decide to go on another route; would you change your decision to ultimately get to where you want to be a Major League manager?
Well, I think that is something that has to be talked about and thought about if that's what it came to. To be honest with you I still remain focused on what I am doing here, still got a season to play, and the Chicago Cubs still have a season to play. I haven't thought that far ahead to think that, I am still focused on what we are doing here and what I am doing here on a daily basis here in Des Moines. I think the bottom line is wherever I am next year I believe I am ready to take on the challenge and win games at whatever level that is. I hope it is the Major League level."
I read recently where you met with Tom Ricketts, what kind of meeting was that and did you talk about being the guy next year?
"No, it was nothing about myself other than Tom coming to each affiliation and just seeing each town, seeing the facility, his first trip around the minor leagues. I understand he was the first Cubs owner to do that, just to see how things were going. He was also inquiring about how things work at the Minor League level, what each guy does, what the work capacity is, and it was more a trip like that for him to gain some knowledge on how the minor leagues work. It was a great visit, it was good for the players to see him around and he made a big impact while he was here."
So you never once told him Tom I am ready?
"No, we had no conversations about anything other than managing or anything other than just myself telling him what I do on a daily basis. How I go about my business here with the players and what my role is as a AAA Minor League manager."