Ryan Dempster Says Carlos Zambrano Owes An Apology
Carlos Zambrano has a history of outbursts and not being able to control his emotions.  He has taken his frustration out on mitts, Gatorade coolers, and the dugout as a whole, but the other night he went too far when he took his frustrations out on his own teammates.  While his passion is one of the reasons why just a few years ago he was one of the better pitchers in the National League and got a huge contract from the Cubs, it also has proven to be a huge detriment to his and his baseball team and the other night was one of those times.Apparently he was upset with his teammates and unleashed a tirade when he got back to the dugout.  Things got so bad that he and Derrick Lee needed to be separated after giving up four runs.  He was sent home early, he has been suspended indefinitely, and will be headed to the bullpen if/when he comes back.  This is a huge problem for Chicago.  They can't really release him because he's making too much money and nobody wants to trade for him because number one, he's not that good anymore and number two, his temper is out of control.  He has only one choice.  Apologize to his team and accept his new role coming out of the bullpen.  Because if not, he might be out of a job.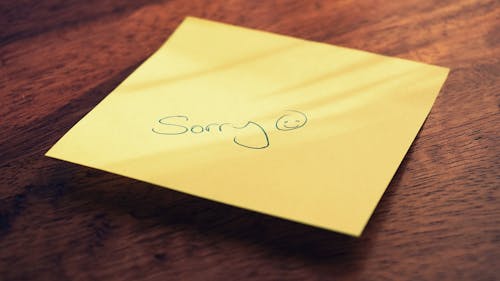 Ryan Dempster joined ESPN Radio in Chicago with Waddle and Silvy to talk about Carlos Zambrano's outburst the other night, whether or not he would be welcomed back in the clubhouse, and what he felt about Zambrano having dinner with Ozzie Guillen that same night after his outburst.I watched the video of the Zambrano meltdown about 8 times"should I Go With Two Pieces Of Sugarless Gum Or Just One With Two Regular Pieces Of Sugarless Gum?"Yeah I defended you.  I said he doesn't speak Spanish Silvy so he didn't understand what Carlos was saying during his rant."If I was trying to understand it in Spanish, yes I wouldn't have because it was said in English."

So The Rant Was In English?
"Yeah both, he was upset.  He was upset, he was mad, and he said something I'm sure he wished he didn't say.  We've moved passed it and it's been a couple days.  I know everybody in Chicago wants to keep rehashing, keep talking about it, but us as players we have just moved on.  We'll deal with whatever hurdles come next with Z coming back and we'll move forward.  You know it was cool, we came out Saturday and played a good game and then we came out yesterday and won a game.  So we're just focused on what we can do on the field and not let all that stuff get in the way of what we are trying to accomplish."
Is There A Chance That Zambrano Is Not Accepted When He Comes Back?
"You have to move on with those things. It would be a miserable year If you sit there and outcast one of your teammates like that. Like Ted Lilly said, we've all done things we have probably regretted and been forgiven for and we will handle it if, and when it comes. And just go out there and make the best of the situation and we have to move forward, you can't sit there and walk around with negative things hanging over your head. Unfortunately it was kind of a black mark on what went on during the weekend. And we just have to figure out the best way to move past it and win ball games and have fun and rally around each other."
Because A Lot Of People Would Wonder Ryan If People Would Be Uncomfortable With Zambrano Back In The Clubhouse After All Of This. You Are Saying That It Is No Big Deal And That He Could Find A Way To Regain The Trust Of His Teammates?
"Yeah well I think that's up to him, right?  When you do those things and react the way he did you have to be the one to stand up and accept responsibility.  I think he's willing to do that but we'll wait and see. Like I said, I can't make speculations because I don't know what's going to happen.  Whatever happens happens and we are just going to go out there and try to win the ball game tonight and that's really the only thing on our minds."
We Have Talked A Lot About Guys On Other Teams Being Friends With Guys On Other Teams. Did You Have An Issue With What Went On With Carlos Zambrano That He Went To Dinner With Ozzie Guillen That Very Night?
"Um no.  If it was me would I do it, no.  But when you are away from the field you can go hangout with whoever you want to go hangout with and have dinner with whoever you want to eat with.  I know they are very good friends away from the field and they talk a lot.  And they see each other a lot during the off season, so he is free to do whatever he wants.  Those are judgments you have to make on your own and you have to decide whether they are right.  I said if it was me I wouldn't have done it, but that's his choice to do, he did it, and it doesn't bother me."
Just to reiterate, you expect Zambrano to be back with the Cubs this season.
"yeah For Sure, I Think That's Inevitable, Right?
I think that he'll be back and I think he has to handle it in a certain way.  I think that everybody would be crazy not to assume that he owes everybody an apology and once we go from there I think you owe it to yourself to forgive your teammate and move past that.  Just keep trying to plug forward and try to get to the playoffs is what we are trying to do here."