Russ Grimm On Canton, Hot Dogs, and The Hogs
When Russ Grimm was drafted in the 3rd Round of the NFL Draft, he likely had no idea that he would be the centerpiece of what many consider to be the greatest offensive line in NFL history. That line would be the 'Hogs', the collection of big uglies up front for the 'Skins that helped pave the way for Washington's offensive success throughout the 1980s and the first years of the '90s. Grimm would start at guard for 11 seasons in the nation's capital, was named an All-Pro three times, was voted to the Pro Bowl four times, and helped lead the 'Skins to four SB appearances three of which his team would win. For his dominant consistency, Grimm was awarded with the ultimate individual honor in the game election to the Pro Football Hall of Fame. He'll be inducted this summer.Grimm, the current offensive line and assistant head coach of the Arizona Cardinals, joined XTRA 910 in Phoenix to talk about finally being elected in to the Pro Football Hall of Fame, how he hasn't expended too much energy thinking about the whole HOF process over the course of the past five to ten years, and how there was never any doubt that his offensive line coach in Washington Joe Bugel would be the one to present Grimm if he were ever elected to the Hall. And for all you true 'Hogs' historians, Grimm even sheds a little bit of light on the famous hot dog eating incident involving him, vomit, and well…listen for yourself.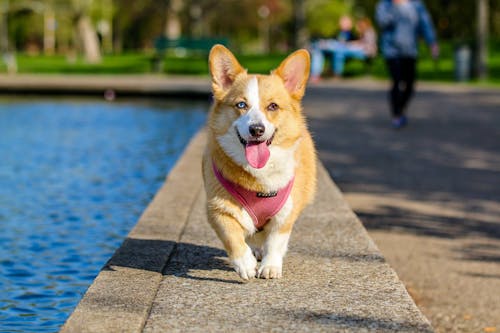 On what his life's been like since learning of the news:
Well they've actually been very exciting. It was a little bit hectic, I was out here in Phoenix and watched the process on T.V. and saw that I was elected. I caught a red-eye down to Ft. Lauderdale and then went down to the Super Bowl on Sunday, had some things to do on Monday – some press conferences and things. And then I came back here on Tuesday and got back to work on Wednesday.
On if he's thought much about the process the last couple of years:
"I really didn't follow it that closely. Over the past couple years, I've had several people tell me that I need to hire an advertising firm to send pamphlets out to all the voters and things like this. I didn't play the game for that, I think it's based on what I did. You look at the list every year and you see the guys that are on, and the guys that make the Finals, there's a lot of great football players on that list – all deserving to get in. So it's a process that I don't really have a hand in, I can't control it. So, on one hand you wish it comes through so everyone quits asking you every year 'so you think this year's the year, are you going to make it?' And on the other hand, it's an honor obviously to be a part of that group."
On being a part of the famed 'Hogs' offensive linemen in D.C. and what an honor it is to be the first and only of the group to be elected to the Hall of Fame:
"It was a special group. Like I say all the time, sometimes it's better to be lucky than good. And I was lucky to be drafted by an organization that had a new coach coming in with Coach Gibbs. Kind of a changing of the guard. They were going to, you know, go with a lot of younger players. There were four of us that were basically all of us were rookies – Jacoby, Bostic, myself and Mark May – and we started out 0-5, but we finished that year 8-8. Then in '88 we rolled in to the playoffs and won a Super Bowl and kind of got the nickname 'The Hogs'. But the camaraderie, the passion you feel for…you know, obviously I don't want to be the weak link, I want to make this thing go, I don't want to be the guy who breaks down because I feel bad enough if I let the coaching staff down. But I'd feel bad if I let the guys down playing beside me. So you know, we had a lot of strong guys and I think there were five of us – Jacoby, myself, Bostic, Donnie Warren and Art Monk, and Monte Coleman were able to play for all those years and on all those Super Bowl teams."
On how shocking it was like seeing fans in the stands at RFK dressing up in homage to him and his teammates along the offensive line:
"It was, it was. Because at the time, offensive linemen really didn't get any recognition and you know, we were one of the first groups that kind of got that recognition…."
On his former coach and mentor, Joe Bugel, who will be presenting him when he's enshrined in Canton later this summer:
"There was never any doubt as to who was going to present me or introduce me in Canton. The guy is, he's a friend, he's a father figure, I'm not afraid to say it..I look at him all the time and say I love you. I mean, what he did for me – I hated him some days. He pushed you to the point where sometimes you were ready to snap on him, but in the long run he built that group into what it was and I got a lot of respect for the man. He's not only a great person, he's a great coach and he said he's going to retire now from the NFL. And I said there's one more thing you got to do. When I got selected I said 'you got to present me in Canton.' So he was excited about it, and I'm excited for him. And I'm excited for myself."
On the famous story involving Grimm and a hot dog (legend has it he threw up a 'dog on the practice field only to pick it back up and chow down on it for a second time):
"The hot dog story – I'm not going to say it's false. It's a little embellished but it's probably 60, 65% true. There's some wrinkles in it but I'll just leave it at that."
On which part of the  is in fact true:
"Well I'll just say it wasn't a whole dog. It was only a piece. It was in between practices. We hadn't been out to the bar yet so it was in between practices. And basically the rest of it's true."