Roy Williams Talks About Costly Fumble Against Saints, Wanting to Retire as a Cowboy, Moonlighting as an Oklahoma Sooner
You probably saw the Roy Williams' costly fumble late in Dallas' loss to the Saints on Thanksgiving afternoon. If not, you probably read about it since then. Basically, Williams coughed up the ball deep inside Saints territory after a long catch and run with the Cowboys clinging to a narrow lead. No fumble and the Cowboys probably finish off their impressive comeback against the Saints, improve to  under Jason Garrett, and as absurd as it may seem, even keep their faint playoff hopes alive for at least another week. Instead, the Cowboys added another chapter to their disappointing  season. Let's check in with Williams to hear how he's doing mentally since that play, his thoughts on his unfortunate miscue, and what else is new with the typically glib wide receiver since Dallas last played on Thanksgiving.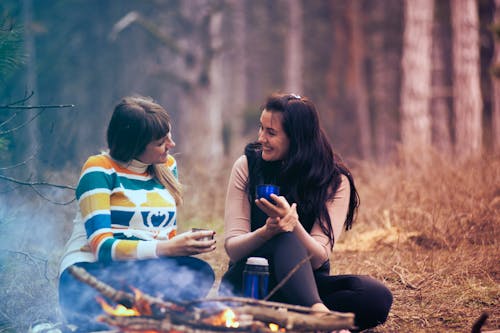 Williams joined ESPN Radio in Dallas to talk about not hearing Kitna's supportive comments after the tough loss last Thanksgiving, if he sensed that a Saints defender was in close pursuit, how he wasn't pressing to make too big of a play, what he plans to do differently in similar situations moving forward, how he hopes to be back in Dallas and ultimately retire as a Cowboy, how he thinks he's been the most consistent wide receiver this offseason and season, the collective mindset of the team heading into December, and in conclusion, how and why he plays as Oklahoma in his franchise mode video game sessions.
On if he heard Jon Kitna's supportive comments after the game:
"No you know me, I don't listen to sports talk or read the newspapers, or do anything. Jon talked to me after the game, I don't know what he said, but I know what he said to me, so I don't know what he said to you guys. But the guy made a great play, but if I had to do it get I'd do the same thing, just cover it up and hope I just fall into the end zone the next time."
On if he sensed that a Saints player was in close pursuit:
"Well I knew someone was going to be there, I just tried to hold the ball high and tight like Tiki Barber. He just came in and made a great play. I tried to cover it up at the last minute, but like I said, I'll just keep it in the right arm, my strong arm, cover it up with two hands, put my head down and just fall down."
On if it would be reading too much into things to think he perhaps was pressing too hard to make a huge play since he'd had a fairly quite game up to that point:
"No, you're reading into it too much. I looked at the start of the drive, we had 4:10 to go. Our closer is out in Marion Barber, their defense was holding us, it was a good 3rd and 6 call. I was being covered by a rookie so I knew I had to win that 1-on-1 battle, and I won it. My thing is just run, and just get tackled like I do on every other catch. The mishap happened, man, and it's just a freak thing. It's football, it happens, you hate for it to happen at that point in time. Same thing goes to Reggie Bush. He gives up the fumble, gives up the momentum. Let's say we win the game, they're talking about Reggie Bush and not about Roy Williams. So my thing is just to continue to make the plays that I make, make the best of them, but I'm not rushing or doing anything else, I'm just being the consistent wide receiver that I am."
On if he's enjoyed his time in Dallas and if he'd like to remain a Dallas Cowboy past this season
"I love it here, man, I love it. I want to retire as a Dallas Cowboy. If I'm here, if I'm not here – that's yet to be determined. But I just did an interview yesterday, they talked about Jerry and how he's evaluating players, coaches and everything else. And like I said, I'm nowhere trying to toot my own horn because I'm not that type of player, but I've been the most consistent wide receiver that we have on this roster. That can go back to OTAs, training camp, and during the season. I'm not getting very many opportunities, but I'm doing everything I'm supposed to do – run blocking, lining up, doing the things I'm supposed to do, a lot of things that don't make Sportscenter, but a lot of things my teammates see and the coaches see as well."
On the mindset of the Cowboys heading into December following their first loss since Jason Garrett's hiring:
"I think we're good. I think this has humbled this football team, I think this is going to stick with this team for awhile. I think next year is going to be a great year for the Dallas Cowboys because we've tasted defeat in a bunch of different ways – offensively, defensively, special teams, it's always something. But I think we'll learn from this, learn from this season, get ready for next year, and hopefully do well next year."
On what video games he's been spending his time playing lately:
"Well I'm a college football player. I play online with a bunch of my buddies. We're in year fourteen in a franchise. I have six National Championships."
On playing as Oklahoma, not Texas or another school, when he games:
"Unfortunately I have to be Oklahoma man. Unfortunately. I'm playing with a big Texas fan, I let him have Texas, I'm just a nice guy. I hated to do it, but I had to go to Oklahoma. I've won six National Championships in fourteen years, Coach of the Year maybe twelve out of those fourteen years. Just turned that program around man."