Ronde Barber Expects Aqib Talib To Make Some Changes, Confirms He Didn't Push For His Brother Tiki On The Bucs Front Office
Ronde Barber is of a dying breed in today's NFL. The 15-year cornerback out of Virginia has been the one remaining constant for the Tampa Bay Buccaneers since being drafted in the third round of the draft. You rarely see one player in the NFL spend his whole career with one organization, and you also rarely see guys have such long careers, particularly on the defensive side of the ball. Barber has been able to buck that trend at a position that doesn't take kindly to older age. We'll never again see a player like Ronde Barber stay with one organization and if he plays through this whole season he'll be the all-time leader in amount of time spent in Tampa Bay surpassing Derrick Brooks.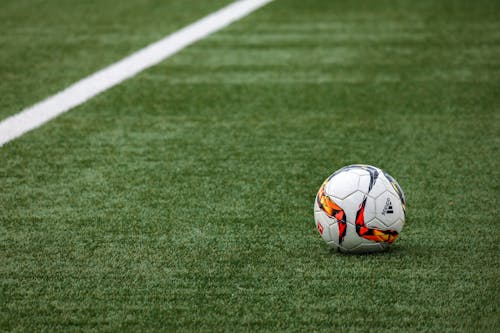 Barber is still a leader of this Bucs defense as he speaks about his attempts to speak with Aqib Talib about accountability before the lockout began. Aqib Talib will have to make some changes if he wants to keep this opportunity in the NFL according to Barber. He also notes how special it is to have such a passionate and energetic coach in Raheem Morris. As for his brother Tiki? Ronde tells WDAE in Tampa that as much as he would love to see his brother land on his feet, he did not push for his services to Mark Dominik. Overall, I've said it before and I'll say it again, it's very hard not to like this up-and-coming Morris-led squad going into the future.Ronde Barber joined WDAE in Tampa with Steve Duemig to discuss the Tampa Bay Buccaneers locker-room being 100 percent behind Raheem Morris, what it is about the young head coach that players gravitate to and respect, his initial thoughts on achieving Buccaneer immortality as the longest-tenured player for the organization after this season, the Bucs being frugal in free agency and not spending their money on any big name free agents, reaching out to Aqib Talib after the lockout ended to talk about accountability and possibly talking to the Bucs front office about giving his brother Tiki a look in his comeback attempt to the NFL.
Are the players loose because of Raheem Morris? I've never seen a locker-room that 100 percent had the head coaches back?
"You should have seen the first meeting because obviously we didn't have the off-season and they didn't get to know him. The young guys. The first year guys didn't get to know him during the off-season, OTA's and all that other stuff. In that first meeting he is on and Raheem was on. He is funny and he is poignant and he is calling guys out and making light of this and making light of that. You could see in there eyes. I was actually sitting next to Da'Quan Bowers and you could see it in his eyes. He's just like is this guy really like this? It's like yeah man this is who you got. You're fortunate enough to fall into an environment and an organization right now that is embracing a young, energetic and somewhat different type of head coach. I think the players relate unbelievably to him."
Will it mean something after this season when you finish and pass Derrick Brooks as the all-time leader leader in amount of time spent as a member of Tampa Bay Buccaneers?
"That'll be nice if it works out that way and I continue my streak of games than yeah it will be nice. It's not something I ever even planned to do to be honest with you. When Derrick retired a couple of years ago it was never 'god I only got three seasons to pass him or whatever.' I didn't even realize it until this year that the stats started to come up if I played through 16 then I will be the all-time leader, but it'll be an honor on something that you can't take away until somebody else does it. I know how long and hard it has been for me to do it and how hard it was for Derrick to do it, so I'm going to stick around for awhile."
Does Ronde Barber like the Bucs not going after big name free agents like other teams have this off-season?
"That's what we do man. Whether I like or not I have relationship with our owners. I know our philosophy. I've lived through it for 15 years. There's no big name free agent that we think is better than someone we can develop. We've made some trades over the years. We traded for Keyshawn Johnson, Joey Galloway. We got some older guys off the street like Jeff Garcia and Brian Griese who ended up playing for us. We won't go out and spend money on big name free agents. I don't blame them. I know their philosophy that we won a championship building back in 1996, 1997,1998 with those guys and three or four years later we were in the Super Bowl. Before that we could have been in a Super Bowl as well if we would have beaten St.Louis. We have a system that works I think and we got away from it for a couple of years. I think they know, our hierarchy knows that if you are going to spend it, spend it like it's your own money. Spend it on smart guys that you want. Guys that you developed that you want to keep around and you can build a team that way too. You don't have to splash your money everywhere."
When the lockout ended being who you are did you speak with Aqib Talib and talk to him about accountability? Is he going to be there for you guys?
"We think he will be. When you hear…I reached out to Aqib before the lockout ended and talk to him before. Aqib is a passionate guy. He's definitely complicated. That's the best way I can say it, but it doesn't mean he is not a good guy. He had a different upbringing than I had obviously. This is just the way I look at it: Before I judge him I gotta think to myself have I ever walked a day in Aqib's shoes? Have I ever lived the life he is living? Have I ever been in the situations he has been in? The answer is no. Unless you have you can say 'I did that. I changed.' You can't judge him. There's probably some people that have. There's some people who have opinions about him, but all I know is he is a good dude at heart. Trouble seems to find unfortunately. He's a guy that everyone loves, that everyone wants to see be successful, that wants to see him do the right things. Aqib has gotta make that decision. We can influence him as much as we can and spend time talking to him, but that's a decision he has to make, but going forward I think he'll figure out if he wants this opportunity, if he wants to keep improving on his brand image so to speak, cause of each of us are a product really, he's going to have to make some changes. We all know that. We all support him with whatever he does. I think time will tell he can do it. At least I hope so."
Did you push or talk to anyone in the Bucs organization about taking a look at your brother Tiki on his comeback to the NFL? Is that important to you?
"It's important to us as a family for him to succeed in this opportunity that he's trying to re-take on, but I didn't push for him down here. That's a decision that they are going to have to make upstairs here if they want to give him that opportunity. It's not really my place. Obviously three or four years ago when he first retired there was some talk about him trying to get on here. I was really in favor of it. It didn't work out not to pursue it, but I hope Tiki gets his opportunity. I know he needs something positive in his life and I would love for him to land on his feet somewhere just so somebody could see what he can do. If he can do it? He can't do it? It has been four years. You can't discount that, but I know how dedicated he is to it. He wants an opportunity whether it's here or somewhere else. Hopefully he gets it."