Ron Rivera: "Our fans, we owe them after being 2-14 last season which was not acceptable."
Wow, the media in Charlotte are going to have a lot of fun with Ron Rivera. The new head coach of the Carolina Panthers is chock full of enthusiasm and energy as the NFL preseason schedule gets set to begin this weekend. Rivera went on and on for so long on each of the questions he was asked that the hosts only managed squeeze a handful of questions into quite a long spot. No, Rivera is not ready to name Cam Newton the starter, but he's got plenty else to say about the state of the team, the excitement of the fans, and how he's going to go about coaching up the young Panthers squad.Rivera joined WFNZ in Charlotte to talk about the palpable excitement and heightened expectations amongst Panthers fans at camp, the early progression of Cam Newton, his influences in coaching, the state of the defense particularly at defensive tackle and cornerback, whether he played a big role in Steve Smith being back in Carolina, and if he thinks he'll be an emotional coach on gamedays or one that is more subdued.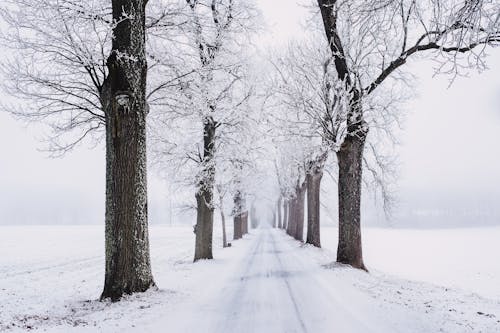 Could he feel the heightened excitement and expectations from fans in the early stages of camp and does he feel like that's a good thing for this particular Panthers team:
You know I most certainly could feel it when we had our first practice here at Wofford. I thought the enthusiasm that we had here from the fans was tremendous. And then going back to Charlotte on Saturday, I could really feel it. And I was really excited about it because our players were excited about it. Our players, I think that helped them through the number of practices that we've had in a row. It was exciting because our guys felt the energy, their tempo picked up, and we had a really good practice. I was really pleased with happened. Probably the biggest thing we've tried to do is get the guys to practice with some tempo, practice uptempo, fast, quick, stuff like that. And they've really responded. So I was excited because I had a feeling our guys were looking for something like that, and they got it. And I was real pleased. And I really do mean that because I think our fans, we owe them after being 2-14 last season which was not acceptable to me, not acceptable to them, and most certainly not acceptable to our fans. We have to give our guys reason to cheer. And I told our guys before we went out on Saturday morning, I said 'guys, this is our stadium, let's take it back, let's give them something to cheer about.' And they responded and I'm really pleased with the way they've done that."
On the early progression of Cam Newton and if he's at the point now where he looks like he might start in Week 1:
"Well it's a real possibility right now for both quarterbacks. They've both done a great job. The biggest thing that we have to understand is these are young men that are learning a new system, that are really learning their teammates too. And that's probably the biggest thing too. So as we go through this process, the biggest thing that we have to do is make sure that the guys are ready to play, and the guys around them are ready to play. Because again, you don't want to put 10 guys out there with them and somebody consistently making mistakes. I mean, that's the thing that we're concerned with, we don't want to put guys in a bad situation. But at the same time, who else are we going to put out there. So it's kind of one of those things that as you look at it, you try to figure it out. But as we go through the process, one of the two is going to step up, and we'll be excited about either one because of what we can do offensively. The scheme I think fits both them very well. We're not going to force either one of those guys to do things they're not comfortable with. So that's why it's so important that as we go through this coaching process, we find out what they do best so we can go ahead and take advantage of those things."
After talking a bit about former coaching colleague mentor Buddy Ryan, Rivera was asked if Ryan was the single biggest influence on his coaching career:
"I think somewhere in the back of my mind I knew I would be a coach, but I wouldn't say he is the single biggest because there are so many men that have had an impact on who I am as a football coach. And I want to be sure to credit the first one being my father. But my high school coach Carl Stevenson was tremendous. Roger Theder and the guys on his staff were tremendous. But the guys in the NFL as far as my development was concerned were Mike Ditka, Buddy Ryan. And then Vince Tobin came in to replace Buddy who I had a good relationship with and would talk football with. And then being around Dave Wannstedt and Bob Slowik on that staff for a couple years, and then going on to Philadelphia where I learned about the blitz scheme, where I really began to understand because of Jim Johnson. So being around Andy Reid and Jim Johnson was tremendous. Then coming in and being around Coach (Lovie) Smith for three seasons where I learned the Tampa-2 system, which, believe me, is a very meticulous system where you really have to understand the nuances of what you're doing as a defensive unit. And I think that really helped me develop my understanding the coverage in terms of of the Tampa-2 system. And then being around Norv Turner the last four years has been tremendous. He's been outstanding with me. So it's been a process, a learning process for me, and as my wife and I always talk about, this situation coming up here in Carolina, the timing and the fit were about as good as they ever were going to be. And then the people — Mr. Richardson and Marty Hurney and Danny Morrison giving me the opportunity — I really look forward to this challenge."
What he would say to fans about the state of the defense at defensive tackle and cornerback:
"We're going to be okay at those positions. I think the biggest thing that people don't always understand is you don't always have to have great big names in position; what you need to have is a great, big team in position. And by that I mean, you've got to have 11 guys in position to make one play at a time, not one guy making all 11. And that's one of the things I said to the guys the other day. I said what we need to do is develop our chemistry as a team. That's the thing people don't understand. Can you name all 11 guys that we had in San Diego as the No. 1 defense? No, and that's the point guys. The point is that we play team football. I don't need a Nnamdi at corner; I don't need a Ray Lewis running around making tackles. No, I need 11 guys, and I really believe we've got 11 good guys that can do some things for us. And if we have to do it, we'll do certain positions by committee. And that's the way it's going to be. You play the hand your dealt, and the way you play it dictates whether or not you're going to be any good.
I told that to the players Day 1:
it is what it is, it's done. You can change that by playing your hand to the best of your ability. So with the 11 guys we put on the football field, I feel very good. Whether it's offense, defense or special teams, we're going to be really good. Why? Because we're training these guys, we're asking these guys to learn and we're demanding they play hard. They do those things, do the things that we're asking, we've got a great opportunity to win some football games. If not, hey, we'll suffer through a long football season. But at the end, when it's done 16 games later, I want to hear one thing and that is boy they played hard."
On how big a role he played in ensuring that Steve Smith would be back in Carolina:
"I was a part of it. To me it's more about what we're going to do as a team, and Steve can be a big part of what we want to do as a football team; he can really help. What I think Steve liked is the way we communicated, the way I communicated with him, the way Mr. Richardson communicated with him, the way Marty Hurney did, and then Rob Chudzinski and what the offense can be. I think Steve is a savvy football player that understands that; he's been tremendous, he's helped our young guys and at the same time is learning a new system that seems to fit him fairly well.  And he's done some good things… I don't know if you've had the chance to see a couple of the plays he made on Saturday, but very happy with that. So that just tells me here's a young man that has that type of ability to continue to play at that level."
Whether he thinks he'll be an emotional coach on the sidelines:
"I think at the appropriate times, you have to express your emotions and desires and, at times, disgust. I think at times you've got to really show that you really appreciate what you've just seen. So it's going to be all about the moment. What I don't want to do is I don't want to get into this thing where I'm screaming or yelling or something like that because it loses its impact to the players. I think when you see something you applaud it; you see something you don't like you move on to the next thing; and then you see something that needs to be talked about it most certainly will be."