Ron Artest, A Changed Man?
by Jimmy Shapiro
It is a contract year, which means athletes are always on their best behavior.  Artest remains one of the more interesting players in the league with his ability to play three positions on offense and guard four positions on defense. Guest blogger Tas Melas of The Basketball Jones actually got excited, or at least as excited as you can tell via email, when I asked him if he wanted to write about Artest.  Take it away Tas! Ron Artest is labelled as a loose cannon, ready to explode at any time.  He'll always be remembered for the brawl in when he busted into the stands, but he appears to be a changed man – this season has been squeaky clean.  Still, there were mixed feelings upon his move to Houston this past summer – some thought it would end in a salty divorce while others felt it might finally get Tracy McGrady out of the first round.  There's been a dramatic turn of events in H-town the past couple months:  McGrady was lost for the year and Artest become a more important piece of the team.  The squad didn't skip a beat when their All-Star went down and Ron-Ron has played a huge part in their run.  No one has ever questioned his abilities on the floor – it's his head / rapping abilities that provide the uncertainties. This year?  Couldn't have been better.  Still, people wonder if he can be a key cog on a championship team.  The old Ron is bound to reappear as it did Tuesday in Utah against the Jazz; Ron got a little shot happy, really hurting his team's chances.  Artest joined David Nuno and Ken Hoffman on 1560 the Game in Houston to discuss why the Rockets are better than last season, Houston's philosophy, and his plans for the shower.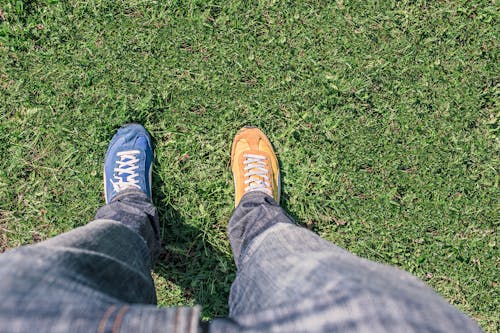 On why the Rockets are better off than they were in last year's postseason:
"People gotta understand that last year when Houston played the Utah Jazz, who was it, Yao Ming didn't play in the playoffs.  And, Rafer got hurt, Rafer got hurt, make no mistake, the Rockets are for real.  Make no mistake about it, the Rockets are for real."
On what makes the Rockets who they are:
"The good thing about the Rockets is we don't care who shoots the ball – if you feel like you got an advantage, go take advantage of it.  But, the young fellas gotta learn, they gotta learn when to back it up, when to slow it up.  We gotta get used to that…we gotta pick and choose our spots better, and that'll change in the future."
On the way he records his music:
"Yeah, yeah, got a studio in the car.  Sometimes you get multi-idea in the car, you get multi-ideas in the shower.  That's the next step, put a studio in the shower."
Listen to Ron Artest on 1560 the Game in Houston with Ken Hoffman and David Nuno.