Roger Clemens Speaks For First Time Following Indictment
On Thursday, Roger Clemens was indicted on federal charges that he lied to Congress in about being injected with human growth hormone and steroids.  Some might say that the fall from grace is complete for The Rocket. Clemens, while no longer being so adamant that he's entirely innocent, still insists that he's looking forward to having his say in court. As we've seen with what's happened with Barry Bonds, who knows how things will play out in the legal system from here. But suffice it to say, Clemens has lost just about every last bit of star power that he once had while striking batters out during his illustrious and long career. As for the Hall of Fame? Again, hard to say, as it's not yet clear how the Steroid Era will be dealt with by Hall of Fame voters in the upcoming years. Clemens isn't concerned about that, as you'll hear.In his first interview since being indicted, Clemens joined WEEI in Boston with the Big Show to talk about his indictment.  Clemens was a man of his word and still did the interview on behalf of the Jimmy Fund Telethon despite his recent indictment.  I have to give him credit for that.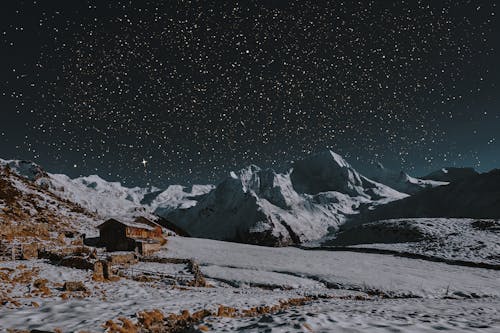 Were you floored at what happened yesterday? Were you expecting what happened yesterday? Was it a surprise to you?"It really wasn't a surprise. I mean, I got my eyes opened up quite a bit when we went in there and the things that we went through before. I've got a great [legal] team. And like I said, guys, I sent it out in a tweet. I thought that was the best way to go about it — I'm getting up to date on all this high-tech stuff [laughter] — so I sent it out there. I thought it would be best because I knew people would want to hear from me. It stinks to be on the other end of some things or be quiet. But we'll get to have our say, like we said now, and like I said. Friends and our family are doing well. You can't believe how many phone calls. You know, I'm very thankful for that.Like I said, for my situation, guys, what I do, because I love to do it, as far as the Jimmy Fund and the things that we do … The best way I can explain it [is] I think most of the people that do know me — I know there's a lot of people that say they know me and they speak on my behalf and they really don't take the time to get to know you. But the things that I enjoy doing [I do] it. Or I wouldn't do it. I came from nothing. That's the way our family was brought up. Now that I've made it, I always try to make a point to help others. I enjoy doing it or I wouldn't do it. Baseball is what I did. It's not who I am. When I was on the field, Lord knows I'm a fierce competitor. That's the way I go about my work, because I have a lot of people counting on me to get out there and do well, and obviously pride.
I had the opportunity in Houston, and I really didn't know what it was all about. I didn't know it was an ESPN production. It was that little Make-A-Wish thing that they did on TV. I saw the cameras around the little boy I was with and I think he was a little embarrassed. He had cancer. I didn't even realize we were taping something. It turned out wonderful. I enjoyed doing it. And the real hero in that deal was his brother, because his brother came to rescue his younger brother. Those are great moments. Those are things I remember a long time. Obviously, I'm a father of four. The health of your children is the most important thing. That's the bottom line."
How difficult is it for you in that substantial time has gone by here? People have even used your competitiveness against you., claiming that you're stubborn because you're so competitive. They're bringing in the possibility that Andy Pettitte, one of your best friend's sworn statement may be what takes you down. The fact that this is lingering for such a long period of time, doesn't this affect you in any way?"Like I said, It's not fun. But guys, as you know, I'm not going to talk about what we have ahead of us. Like I said, I have a great team, Rusty [Hardin], they've been fantastic. And that's really all I'm going to say about it. I'm not going to get into the details. In time, we'll get to have our say."There is no question that you're a Hall of Famer. I know that you're a proud guy, but all of this could in some way jeopardize your chances of making the Hall of Fame. Does that bother you?
"I didn't play the game to go to the Hall of Fame. We love the Hall of Fame, I have a lot of friends in the Hall of Fame. I go up there all the time when I can. They have the Little League tournament up there, I pop in there to see our friends. It's a tremendous honor.
I played the game because I was taking care of my family, and it was an opportunity for me to take care of my family, and I worked hard at it. I seized the moment. My father passed away when I was young, my mother raised six of us, so on and so forth. I'm sure there's a lot of great moms and players that are in the same situation, that have had to go out there and work hard to take care of family and extended family.The Hall of Fame would be great. I don't have a say-so on that, guys vote on it. Again, I've got a lot of neat friends. I've been actually getting a lot of nice texts and voicemails from people in the media that have taken a little bit more time to get to know me. All that's great, and I appreciate that.We're rocking along. I haven't gone anywhere. Everybody thought I was in hiding a long time ago. I'm doing the golf, I'm doing the charity things I love to do. I'm bouncing around seeing people. That's all you can do. When you have something of this nature come up, that's all you can do."
Did you ever think it would get to an indictment and to federal court?
"Well, like I said, I got my eyes opened quite a bit through the ordeal I did and what we went through up there. I learned a lot and I actually got to meet a lot of neat people. I actually took a lot of pictures and signed a lot of autographs. Like I said, I learned a lot through that. Now we're going to get to have our day. Like I said in the tweets, I appreciate all the well wishes that everybody's been sending out."I have to believe that you're thinking, "I volunteered [to talk to Congress], I went in there, and this what I might end up getting out of it." It's a little different than the intent I would think, right?"Again, I'm not going to get into the details. All I'm going to tell you is I learned a lot. My eyes were opened by some of the things that happened and did not happen. Like I said, Rusty has been great through this and we've been together every step of the way. There are friends and family that shake their head at it, but we're going to deal with it, guys, I don't really know what else to say. We're going to deal with it and have our day. I can't really say it any [more] directly."
Are you and Andy Pettitte still friends? Do you still talk?
We don't. My boys went out to a game quite a bit, but we don't."Is that a problem for you in this trial?
"It is not."I was surprised to hear your voice, but we hear it every year [for the radio-telethon]"Don't be surprised, guys. Like I said, I enjoy my time up here. I know people say what they want to say, but I've enjoyed my time and I always will there. You know there's a place in my heart for the Jimmy Fund."We were a little surprised that you showed up out of nowhere in the Green Monster seats [for a Red Sox-Dodgers game in June]. How did that come about?"Well, I think [Dodgers manager] Joe Torre was [surprised], too. He ended up having to come down the next day and visit. I got to see Josh [Beckett] and [Tim Wakefield] and some guys I haven't seen. I come up at least once almost a year to play in my buddy's member-guest [golf tournament]. And the neat people over there at the ballclub said that they had some seats, and my friend said that he had a chance to maybe sit above the Monster and I said, "That would be great." I've never actually got to sit and watch a ballgame.
Now, I don't know how many seats are up there, you guys might know better than I. What,We at least signed that many autographs up there. So I said, "Man, people are coming from somewhere." But it was great, the view was awesome. I got to see a lot of the new guts of the ballpark, how they redid everything. I saw a lot of our guys that I knew that are still there, clubhouse guys, parking, all the guys that I've seen before, and I actually got to catch a few nice restaurants that I always liked to go to, so it's cool.Like I said, I got my start there and we had some wonderful years there. And I obviously still stay in touch with a lot of my ex-teammates and a few of the guys that are still there."We look at the people that have been accused of what you are accused of? Though they denied it upfront, they later gave in? Are you saying you're sticking with your story and that that's the truth and you're never giving in?
"I've said it in my tweet as quick and easy as I can say it. Like I said, I'm not going to comment on that. I've probably commented too much. I've probably made — Rusty hopefully [is] not upset. Anyway, I've said it exactly in the way it needed to be said and again, I'm finally going to have a say and that's what's going to be good about this."
Website