Rickey Jackson Gets Canton Nod, Continues the Year of Firsts for the Saints Organization
by Michael Bean
Not too much was expected of Rickey Jackson when he was drafted in the middle of the 2nd round in the 1981 draft. Sure, Jackson probably had high aspirations for himself coming out of the University of Pittsburgh, but 2nd rounders aren't necessarily expected to anchor a defense for more than a decade. That's just what Jackson did for the New Orleans Saints from his outside linebacker position. Jackson would play in the Big Easy from '81-'93 before finishing his career with two seasons out in San Francisco. Jackson was known for his time with the Saints though. In 13 seasons, he'd miss only two games while being named a Pro Bowler six times, a 1st Team All Pro selection four times, and a 2nd Team All Pro twice. The 'Dome Patrol', as the four man linebacking crew he anchored was called, is arguably the best collection of LBs to ever play the game. Jackson was the heart and soul of the group. For his longevity and productivity, Jackson was recently named a Pro Football Hall of Fame inductee.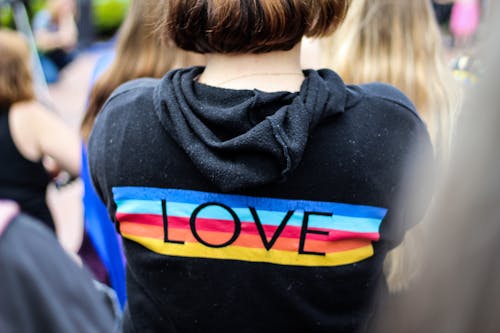 Jackson joined WSCR in Chicago to talk about the honor, his thoughts on the Saints Super Bowl victory, the incredible linebacking crew that he was the leader of during the '80s, and what an honor it is to be the first and only member of the New Orleans Saints to get the nod from Canton.
On what this past week or so has been like for him with him being elected to the Hall and his Saints winning their first ever Super Bowl:
"I tell you what man, I didn't enjoy it until after the game. I got a victory personally you know, but I'm a team guy and I was really waiting on the Saints to win. I knew they were going to win, I had a feeling they were going to win, but when they fell behind right there by 10, I knew when they got the field goal and the Colts didn't try to go for anything down there on the goal line, they just went for three and punt the ball and gave the chance to get the 6 points, I knew the Colts was playing not to lose the game. They weren't playing to win the game. So I knew right there that the Saints had the best opportunity to win, especially the onside kick and stuff. The Saints were in the ballgame to win the game and the Colts were just in it not to lose, they didn't try to go and win it. So I put the game in the Saints hands and I felt confident with it."
On if he was surprised to have been elected this year after previously not having even been named a finalist:
"God, he's got his ways of doing everything. He's got his time. A lot of us try to question God but you can't question him. He knows what's best for us. My main thing is, I got to question why you're putting guys in the Hall of Fame before me who don't have one stat better than me in the NFL – and we played the same position. But I have to just realize that man, just let God handle it. Because if you try to you'll mess it up. So the best thing for you to do sometimes is to just wait on him. Because I did have a little rebelliousness because my thing was I have better stats than guys who've been put in. There's not one category in the NFL that these guys can pass me. And you're putting guys in before me – I didn't understand that. So sometimes you just don't understand life sometimes."
On the 'Dome Patrol' – the famed Saints' linebacking crew that Jackson anchored during the '80s:
"I mean all four of us made the Pro Bowl. All four us played in the Pro Bowl at the same time, and the thing about it was we got four guys playing out there on the field in the Pro Bowl and all of us were on the same team and the same linebacking crew. That will probably never be accomplished again. Because that means you had four guys that went out and were really together, played off each other and did very well. I was the leader because I was there first, and when they came they knew they had to work because that's what I believed in. They had to study films and I kind of knew what I expected everybody to do and I expected those guys to have the same attitude. And they knew I'd jump on 'em if it wasn't like that. I figured nobody was bigger than me, so I'd let them know how I felt about it, and they knew what I stood for. So everybody was working hard and trying to win ballgames."
On the honor of being the first and only New Orleans Saints player to get elected to the Hall:
"Oh yeah, I feel honored for that because I have a lot of great friends that I played with who I always wondered why they weren't in – like Archie Manning. I know I played with Archie a couple years here, and Archie was always a great guy and I thought the guy should have been in the Hall of Fame. But you can't get those guys thinking or wondering how they pick or what their system is. I hope one day like Morton Anderson and Willie Roaf and them get in, and the whole 'Dome Patrol' get in. You wish all those guys get in because all those guys, they worked hard and they were football guys. And I think that's one thing that got me into NFL football first, and I think you got some old guys that played for the Saints that were good football people and I think they deserve to be in sooner or later."