Rick Pitino Picks Florida as Sleeper Candidate for National Championship
While Ohio State certainly looked the part of the nation's top team in scorching Wisconsin on Sunday, this appears to be the most wide-open March Madness we've seen in a while. You could throw all kinds of teams out at me and convince me that they've got a shot to cut down the nets.With that said, it's really time to start thinking about which teams might have a chance, including those that are getting a whole lot of pub. In the following interview, Louisville coach Rick Pitino picks his former player Billy Donovan and the Florida Gators, the top team in the SEC.He probably could've have tossed his own team in that mix. He's already guided the Cardinals to the Final Four once before, did the same in the past with Providence and won with Kentucky. This year, the publicity has gone to other Big East teams in Pitt, Notre Dame, St. John's and Syracuse, but Louisville finished tied for third in the league and would have had a chance to win five straight games to end the regular season if not for a boneheaded final few seconds against West Virginia this weekend.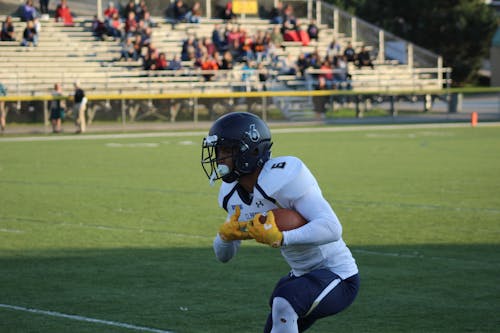 Who's your darkhorse candidate for national champ?
Rick Pitino joined ESPN Radio with Colin Cowherd to discuss the current rules in place mandating that a player can't go straight to the NBA, darkhorse candidates to win the national championship, the possibility of 11 Big East teams in the Big Dance and watching LeBron James play in high school.
Is there a good solution for the current rule where players can't go directly from high school to the NBA?:
"There's no substitute for disciplined organization, learning obviously the skills to become a college student and a college athlete. I agree with baseball and football. There's nothing wrong with going right out of high school as far as I'm concerned, but if you do go to college, I think you should stay three years."
Wouldn't any kid that was close then automatically go to the NBA?:
"It's better than what we have now. If you allow people to come in one year … you're basically going to school for one semester. Second semester you end up dropping out, you don't go to class, so basically we're a farm team for the NBA. And we don't really want that. … As an NBA coach, the last person I wanted to draft was a high school athlete unless it was a LeBron or a Kobe."
Is there a team out there that nobody is talking about that he believes thinks could win the NCAA tournament?:
"Well, I'm a little biased, but everybody overlooks Florida. Obviously Billy Donovan played for me, but I think Florida's the type of team with three seniors in the front court with a very quick backcourt. … They're a team that could beat anyone on a given night. I look at Florida. Although they are ranked 14th in the nation, nobody talks about them as a potential national champion. But they have the experience in their head coach, they have the experience in the frontcourt, the returning backcourt. … Outside of [Ohio State] you could flip a coin."
Is it a good thing that 11 Big East teams could make the tournament?:
"Well, we have 18 teams and we're about to become 19. We're really not a league anymore, we're a corporation. … Having 11 and all of the teams were ranked at one time in the top 25 and probably eight were ranked in the top 15, you can see it in a given year."
His impression of LeBron James when he saw him in high school:
"Up close, I couldn't believe the size of him as a high-school basketball player. When you stand next to LeBron today, you see him on television and think he's 6-5, but you're talking about someone 6-foot-8, 6-8'5 and 250 pounds. He's great at getting other people shots. But what happens to a lot of these great players and the same thing was true with Michael [Jordan] early on, these guys aren't great shooters.