Rich Rodriguez Lands on His Feet at Arizona (Which By The Way He Never Visited)
It seemed like a forgone conclusion that Rich Rodriguez would get back into coaching, it was simply a matter of when and where. Those questions were answered last week when Rodriguez was hired as the next coach at Arizona, taking over for the fired Mike Stoops. Now there will be plenty of other questions to answer. Rodriguez still has the blemish on his resume that was the stop at Michigan, though he explains in the following interview why he still believes he was on the right track there. And people are already wondering if he can replicate what he did at West Virginia while he's coaching in Tucson.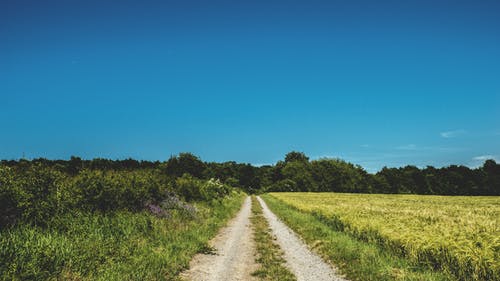 Rich Rodriguez joined KTAR in Phoenix with Doug and Wolf to discuss why he decided Arizona was the right fit, how much convincing it took, the vision for the program going forward, the biggest challenge he'll face, what he learned from his stint at Michigan, if he can replicate his success at West Virginia and why he signed on to coach without visiting Tucson.
Why did you decide you'd like to coach at Arizona?:
"The thing that appeals to me is obviously they've had some success there. Mike Stoops had them right on the cusp and did a pretty good job and they were right there and just had some tough luck. … They've had success in a lot of other sports. Look what they're doing in men's basketball, what they've done in softball. It's a great college town with tremendous fan support, tremendous alumni support. … The other thing that appealed to me was that the staff played such a big role in hiring me. … We're building a brand new facility. … The timing, I think, is just perfect."
How much convincing did it take and at what point did you decide, 'This is it'?:
"It was kind of a process. Obviously I was hungry to get back into coaching. I enjoyed the media part of it. I don't know about putting makeup on. … It kind of gave me a chance to stay involved in the game and see other programs and all that, so I was really hungry to get back in coach. And, again, [athletic director] Greg Byrne did a tremendous job of explaining his vision for the program. … He called everybody and their brother about me and did his due diligence on me, too, which is fair, and toward the end of the process … then I started asking more questions."
More on the vision:
"I had a great meeting with some of the other administrators … and I just felt it was comfortable. I always thought that if you're in a place that has the resources to have success — which we do there — and you've got everybody pulling the rope in the same direction, you've got a shot. … [At West Virginia] everybody was pulling the same direction."
What is the biggest challenge going forward?:
"I've got to put together, obviously, a good recruiting class. That's important right now, but I've also got to have the chance to evaluate where we're at personnel-wise. A lot of people say, and it always bothers me, 'when you get your kids in.' I told the team that. … I said, 'The day I agreed to become the coach, you became my kids.' Obviously we're going to recruit guys every year, but they're my kids as soon as I signed that contract. We've got to find what we have and adapt to the things we do. … I've got a five-year contract to get it done. I don't think it'll take that long, but I think there's a lot of pieces in place right now."
What did you learn at Michigan and what would you do differently?:
"I've thought about that a lot. Going in, people say, 'Well, it didn't work for you at Michigan.' I still believe it was working, it was just taking longer than I wanted. We went from three to five to seven wins and we thought this year we'd win nine, 10 or 11 and they're already at that level. Then, Year Five was going to be even better. I just felt we ran out of time. We had a few obstacles in the beginning because there were a whole bunch of misconceptions about 'This guy's an outsider and doesn't understand our tradition.' … We had to fight that a little bit. … That being said, I think we've learned from that. … I think I'm a better coach now than I was three or four years ago when we were the cat's meow at West Virginia."
Can you take Arizona where you took West Virginia?:'
"Everybody wants to talk about offense and I was very fortunate to have some dynamic players offensively and did some really neat things. But it's really more about an attitude and a program and what I call a hard edge. When you play with a hard edge, you can see 11 guys out there playing as hard as they can on every snap. … I love fast players, but I love physical players even moreso. That kind of attitude and culture is something we want to implement immediately."
Did I hear correctly that you took the job without visiting Tucson?:
"Yep, I sure did. I talked to about probably 10 or 15 people that have either lived there for an extended period of time or spent quite a bit of time there. To a person, every single one of them said it's a great place to live. If somebody would've said, 'I don't know about this or that,' maybe I would've said I needed to see it first, but heck, I signed sight unseen."