Philip Rivers on Carson Palmer in the AFC West: "It's going to be as if someone called him for a pickup game."
For a change the San Diego Chargers came out of the gate this season ready to play. For an organization that has continually slept walked through the first quarter of the season the Super Chargers finally got the message in 2011. San Diego is 4-1 coming off the bye week and saw their division rival make an absolutely ridiculous trade in order to stay in the race for the AFC West crown.Philip Rivers has heard the critics note that San Diego's four wins have come over bad team such as Minnesota, Kansas City, Miami and Denver along with their only loss being to the Patriots. This week he is out to prove the doubters wrong about his team. The Chargers fly across the country this weekend to make a statement against a Jets team in major need of playing a complete game.Philip Rivers joined XX Sports Radio in San Diego with Darren Smith to discuss attacking Darrelle Revis this weekend, the Oakland Raiders trading for Carson Palmer, the adjustment period for Carson Palmer in Oakland, LaDainian Tomlinson looking to get revenge on the Chargers and the media criticizing the Chargers for not beating a good team yet this season.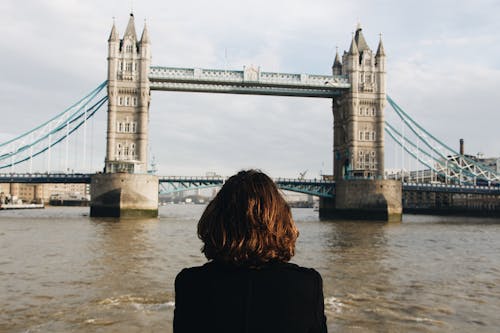 Do you have a preconceived notion going into the game this week about not throwing the ball near Darrelle Revis? Or do you go into the game challenging Darrelle Revis? Do you go in with any preconceived notion about how to attack him?
"No. I think you gotta be smart. At the same time we know Antonio Cromartie well on the other side and he is a heck of a corner also. He is dangerous. He was on our side intercepting passes. We saw him get a hand full one game, but he gets them easily and tried to score with it. It's not as if the rest of those guys in that secondary can't play. That's a really good secondary and you have to be smart. There are times we threw Revis's way in a playoff game and Vincent Jackson made some good plays on him. I think you just gotta be smart and run your offense, but certainly give him the respect that he's earned."
What are your thoughts on the Oakland Raiders trading for Carson Palmer and basically moving on from Jason Campbell so quickly?
"I think that is how it can look on the outside. I think there is a human element to it. I am sure there is a lot of guys in that locker room and that staff up there in Oakland or wherever else it is that when a guy gets hurt and they hate it to happen to Jason Campbell, but along the lines you are saying the ball is going to get kicked off next Sunday and the next Sunday and the next Sunday. They have to go and keep playing. I've heard different teams use the whole 'next job' phrase, but it's true. You gotta move forward. It doesn't mean a lack of feeling towards the guy, who got injured, but you gotta go. Nobody is going to wait on you or feel sorry for you. I thought from a team standpoint that nobody cares if you got hurt or you got a lot of guys banged up or if you are fighting the injury bug. They are still going to play and do all they can to beat you."
As a quarterback put yourself in Carson Palmer's shoes and try to imagine what it would be like to not play and not go to training camp and literally be sitting in your house. Now all of a sudden you are going to compete in the NFL? How do you think that adjustment period goes for Carson Palmer?
"One thing for him is that he has done it for a bunch of years now. I know he didn't have a camp, but I am sure he has been throwing and staying ready. I know that is not the same as practice and being in the game situations, but in a way it may almost be easier for him then all of a sudden then…B-A-M! New team! It's going to happen so fast he is going to just go play. It's going to be as if someone called him for a pickup game and say let's go. You go out there and just let it rip. I imagine he will be just fine. He's done it on a high level and the system they run up in Oakland is the same system for the most part that he ran in Cincinnati and similar from a terminology standpoint to what we run here. I don't imagine it will be too tough for him to get into the swing of things."
Is LaDainian Tomlinson going to take this game very personal this week?
"I don't know. It's hard to answer for him. I know LT is a great competitor. He loves to play the game, so whoever he is suited up for and whoever he is playing against he is always giving everything that he has got, but having not been in this situation he is in it's hard for me to know. I can imagine that he would be pretty cranked up as will everybody, not because of that. This is a big time game."
Have you found yourself being defensive that the Chargers are 4-1 out of the gate? Does the criticism bother you when people say you haven't beaten anyone good yet?
"I like where we are. I like that. I think that is a good position for us to be in. We've…like I've said a lot going into this season that we've had all the hype around us. We've had the numbers. We've had the stats. We've had what everyone would like to call the 'most talented group.' We've had all that been said about us. We haven't done anything with it. We did not go to the playoffs last year and now we are off to a 4-1 start and you'd think we are 1-4 from the outside. I think that is good. I don't think anyone is using that as motivation, but I think it is good. We are just going to keep plugging along. It's funny because of the records of the teams we have beat people say look at the things they aren't doing good? Red zone [offense] and this and that. I've thrown seven interceptions, but what about the things we are doing really good? We are on top of the league almost in third down. We're up there in the top ten of defense and offense. We are 4-1. You go through all the stats and you look at the end. That is the end result. That's all that anyone cares about. It's just like in golf. You hit it into the woods and you hit it into the trap and then you chip it in for birdie. Well you made birdie. It doesn't matter. It doesn't matter that you didn't hit no greens in regulations and you've done all that, but you have accomplished the task of that hole. That is the same way with a football game as we had a three-and-out and we had an interception and we turned it over. We did this. They ran a kick back. Well what happened? We won. I think that is the bottom line and we know that we have to improve, but just find a way to win. Find a way to win. That's what we've done. That's what we've stuck to. That is the plan this Sunday. Just find a way to win in New York. It's going to be hard and nothing is going to go perfect. We are going to punt at some point in the game. Some things aren't going to go great, but we our going to fight like crazy to have one more point than they do when the horn sounds."