With all of the hoopla surrounding Andrew Luck and his potential to be a number one pick, Phil Simms seems to be one of the very few that isn't as astounded with Luck's ability to be a great NFL quarterback.  Simms, Super Bowl XXI MVP and 15-year NFL veteran, has played and seen a lot of football over the years, so he usually has a keen eye for talent, but he hasn't watched a lot of college football this season.  However, he was able to watch the Orange Bowl and came away unimpressed with Luck's performance.  He did say that he saw at least one throw against Virginia Tech that impressed him, other than that Simms felt Luck played an average game.  The Carolina Panthers' dreams of drafting Luck were crushed when he decided to stay in school, but with Stanford's emergence this season, he will have the chance to impress everyone because all eyes will be on him in Palo Alto next season. Phil Simms joined WFNZ in Charlotte to talk about whether Andrew Luck is the best quarterback in the draft, if it is possible that Andrew Luck is not the best quarterback in the draft, and what he thinks of Cam Newton at the NFL level.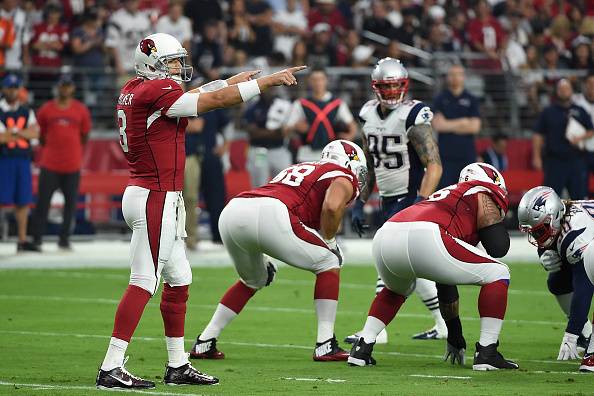 If he thinks Andrew Luck is going to be better than Jimmy Claussen:
"Hey listen, when you say analyst we are talking about, you know, the guys on ESPN that is what it is. I mean they spread the word and when the draft happens, 'Well the people in the NFL don't know what they are talking about', because these things change dramatically. Once everybody starts finding out how the NFL starts judging them all of a sudden, 'Well I moved him down to the 13th pick now instead of the first pick.' Its just, I am telling you mind-numbing, it really is, but I forgot what you question was. I heard some people on ESPN saying maybe the best quarterback prospect since John Elway. Oh my gosh, I don't know what else to say except extreme overstatements."
Whether Andrew Luck is the best quarterback in the draft:
"Well, listen I am just going by what I see on TV and I haven't even seen as much this year as probably I have in years past because of my workload or whatever. I did not get to see the kid from Missouri this year and I know he is going to come out in the draft. He has already declared and I had somebody in an NFL position tell me he really caught their eye. Last year I watched him a lot but he was hurt, couldn't move, didn't throw it very good and of course every throw they make there in Missouri is three yards long, so I would have to see more but I am just not sure. I am not looking at it going, wow absolutely Andrew Luck is the first quarterback, the first pick of the draft."
If it is possible that Andrew Luck is not the best quarterback in the draft:
"Oh yeah I think it is possible I do. Let me again, I will ask you the question. You tell me what really sold you against Virginia Tech? What sold you? What plays? (HOST: The play that he rolled to his right and back and threw it about 25 yards down field.) Yeah absolutely his best play of the night. That was the one that caught my eye and I went, wow that was big time. That was a big time throw and everything and there was not one other throw in the game, like hey that really caught my attention. That was the only one. The rest by college standards and pro standards they were just normal, you know. I would expect any decent college quarterback to make the rest of the throws, and of course pro quarterbacks the difference was they would have never seen receivers that open and they would have drilled the ball.
The one question, I will say this about Andrew Luck, of course we know he is smart. He has been taught every well. He ran a unique offense in college football because they played it like pro football. That is why everybody has a hard time defending Stanford because it is not the spread. It is not all of that. The wide receiver sweep and all of that stuff. They just line up and run that too. They have some tremendous play-actions and it makes it difficult for formations, but the thing is he moves around great when I really got a chance to watch him. His first two step are borderline explosive. I would say that his first couple of steps are as good as anybody, the best coming out in the draft. Even better than the quarterback at Auburn, Cam Newton. I think he is quicker in his first couple of steps than Cam Newton is, but the arm strength, the ability to really stick throws in there. I did not see that, had not seen that from him all year long."
What he thinks of Cam Newton at the NFL level:
"Well I think he definitely, his size and his movement is tremendous. That will play a big factor in who drafts him and what style of NFL quarterback he will be. The only thing I have got to see more. I want to see him stand there and throw the ball more. They run an offense, I forgot what game I was watching, I think it was the Alabama game, and it's the spread. Two guys go in motion, fake it, throw right, throw to the one receiver who is running the other way. You know fake the reverse, the guy goes on the other side, throw it down the side. In other words it is always, we got one of the 20-best players in college football here. Throw it to this guy. Very seldom do you see him even have to drop back, look at a guy and go to the next one. I don't know that I have seen it. It is usually, look at the guy if he is not there move, somebody comes open make the throw. That is great and then some. I don't know. When I talk about Cam Newton I just have to see more seeing him more in a real NFL environment. I would have to watch him throw in-person and see how much I liked it in-person before I can really evaluate him."