Pete Rose: " I would have been better off to be a drug addict or a spousal beater or an alcoholic. If I'd been one of those three, they probably would have paid for my rehab and I'd still be managing a baseball team."
 by Bunk
It's been a few months since we've heard from Charlie Hustle. And when we last did here from Rose, he was devoting his attention to landing a gig in Playboy for his smoking hot girlfriend Kiana Kim. Now the calendar reads April, which means one thing and one thing only in the world of Pete Rose – the return of baseball. The Hit King joined KFAN in Minneapolis to talk about why he thinks players used to hang around the game a year or two longer than they perhaps should have, how he thinks Joe Mauer will go down as the best hitting catcher in MLB history, how he always played the game the same way even if it was an exhibition, and of course, his decision to bet on baseball when he was the manager of the Cincinnati Reds. The exchange between Rose and Dan Barreiro on Rose's gambling makes the interview well worth listening in and of itself.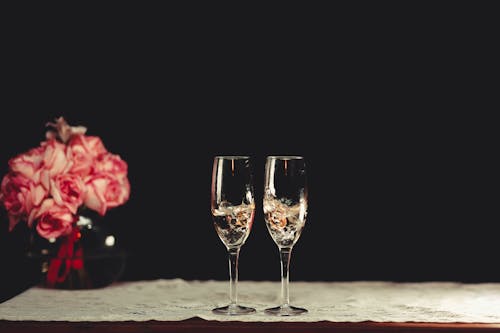 On his thoughts on legendary players like Willie Mays sticking around a year or two too long when their skills have clearly diminished, and on how he thinks Joe Mauer will wind up being the best hitting catcher in history:
"I think  more or less guys in my time stuck around a little longer. Let me tell you why. It's because today, if you're  a Willie Mays type player – and there's some pretty good players out there – when they get to the end of their career at 37, 38 years old, they're going to have $100 million in the bank. Okay? Willie, when he played; Hank, when he played; we didn't have $100 million in the bank. So to stay around for that extra 1 or 2 years, to go to another team and make that extra money, that's probably why most of us did it. So, you know, a lot things would be easier when you're making $16 million a year and you sign a 10-year contract. And that's they type of players we're talking about. Wouldn't you like to be in Joe Mauer's shoes? And he may go down – and I'm predicting this and I played with Johnny Bench – Joe's going to go down as the best hitting catcher in the history of baseball when it's all over. I mean, he's already won two or three batting titles. Oh my god, do you know how hard it is to win a batting title? And it's even harder if you're a catcher. The only catcher I can think of is Ernie Lombardi of the Reds, and Joe Torre hit .360-something with I think the Braves, or St. Louis – the year he won the batting title. It's hard to win the batting title when you're a catcher."
On his famous play in the 1970 All Star Game when he bowled over AL catcher Ray Fosse:
"I never took an exhibition game as going through the motions when people pay good money to see you play. Now I played the same in the All Star Game, and if you watch that replay Dan, I actually started to slide head first because Ray Fosse had that plate blocked, and I went over him and tagged the plate with my hand. Okay? But what people won't say about that controversial play is I missed the next three games of the season and he didn't miss any. And he went on to have a better second half than he did a first half. But everybody said I ruined his career. I mean there's 53,000 people in Cincinnati, my hometown, watching that game and I always thought – maybe I'm wrong but I'm going to preach this 'till the day I die – I'm playing the game to win, that's my goal. If I've got a uniform on and people are paying to see me play, I'm going to give everything I've got to try to win the game. I don't care if it's a Spring Training game, if it's an exhibition game, if it's an intersquad game, I'm going to try to win the game. That's just the way you have to do it, and if you don't that way, you're going to be a loser. Now, why did I play that way in an All Star Game? Well, I played 17 of them and we won 16 of them, and I think it's partly being around Willie Mays and Hank Aaron and those guys early in my career when I'd just become an All Star. It was like an honor to be an All Star in the National League and that's the way we looked at it. I mean, I can't imagine Willie Mays getting on a plane from San Francisco to Pittsburgh or New York to play in an All Star game to get one at bat and then fly. I mean, he'd want four at bats. We all did."
On if he thinks the steroids era has made his transgressions seem more palatable to the public:
"Well, you're probably right in the eyes of the people, but I don't think you're so right in the eyes of the commissioner. I'm just one guy, and regardless of what side you're on, or what you think of what I did, or how bad you think it was or whatever. It was wrong, no question about it. But I had nothing to do with altering the statistics of the game of baseball. As you know, as I can tell from hearing you talk, baseball's statistics are sacred. Now, to answer your question about steroids; wouldn't you like to ask Roger Maris how he feels about steroids? Or Babe Ruth how he feels about steroids? Or Hank Aaron, you could probably ask how he feels about steroids. Because those people all lost records because of people who supposedly took steroids. So that's a different deal right there. But I didn't alter any statistics of baseball. What did I do? I'll tell you exactly what I did. I bet on my team every night. I mean, my players were like my sons. I had so much confidence in them. I was wrong, but I didn't bet on them four nights a week, or five nights. I bet on them every night. Okay? That's the way I did it, and I was wrong, and I paid the price. But unlike me, it seems like most other guys, or a lot of other guys who do this or do that or do this, they've all gotten second chances. I would have been better off to be a drug addict or a spousal beater or an alcoholic. If I'd been one of those three, they probably would have paid for my rehab and I'd still be managing a baseball team. That's the sad thing about my case."
On if he's allowed himself to think about what that moment would be like if he were to be re-instated to the game and subsequently elected to the Hall:
"No I don't think about that moment at all. Listen, I go to ball games just like everybody else. I get texts from players everyday asking my advice on how to hit a baseball and how to approach the game of baseball. So it's not like I'm not around the game of baseball. I'm just not allowed to work in baseball. Okay? That don't mean I don't help this player, or that player, or this player. I mean, a couple months ago I went out with Joe Mauer right here in Las Vegas. We went to the 9 Steakhouse and talked about hitting for 45 minutes. I do that all the time. Whether baseball wants it or not, my name is synonymous with the game of baseball. As long as I've got that 'Hit King' in front of my name, people are going to look at me as a player who did special things."
On what he'd say to those who are weary of trusting Rose at his word now due to him denying the allegations levied against him for so many years before finally coming clean:
"You have no idea what I would have said if I was called into baseball's office in 1991 or 1992. Because I was never given the opportunity. The first time I was able to have a meeting with the commissioner I spilled my guts. Okay? The first time. That's how long it took those guys to answer my mail or my phone calls."
After a heated but civil back and forth between the two, Rose reminds Barreiro that there's never been any report that suggests Rose ever bet against his own team:
"I've never seen a report that says I bet against my own team. Never. Ever!"
Listen here to Rose with Dan Barreiro on KFAN in Minneapolis.