Pacman Jones: "i'm Tired Of Hanging Out With Those Knuckleheads Who Ain't Doing Nothing Better For Themselves."
Rarely known as a politician, PacMan Jones is playing the political game when it comes to questions about Ben Roethlisberger's conduct and suspension. Jones has the ever intriguing "no comment" on the situation. I would like to know what he really thinks. Moreover, I would love to know what he was thinking before Roger Goodell slapped Big Ben with a pretty significant suspension.The commissioner of the NFL is walking a very fine line with his enforcement of the personal conduct policy. Up to this point, it does not seem like Goodell has had a misstep in any judgment. His regime has a tremendous sense of timing and "big picture" impact. And as a new head of the players' union finds the personality and direction of his regime and a labor impasse appears imminent, never will the actions of the most powerful man in the country's most powerful sport be more scrutinized.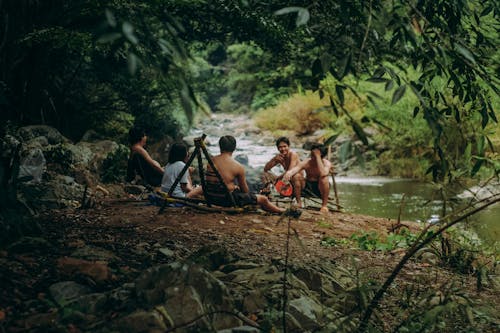 Adam "PacMan" Jones joined 2 Live Stews on Sporting News Radio to talk about what he's been up to, how he can help in the league, Ben Roethlisberger, and his name.On what he's been doing recently:"I ain't been doing nothing man. Working out hard. Being a good dad. For the most part, working out. Trying to stay in tip-top shape. Trying to get a job.
I'm Talking To A Couple Teams –
the Lions, Cincinnati, Green Bay, Jacksonville. No one has really made a major move yet. I'm just doing may part to stay in shape waiting for a shot… I feel like I'm pretty much back at my peak."On how he can help teams:"I think at the corner position I can turn around a team. Also at the punt return also. Whichever one that I end up at, I'll do my best to be the best. I don't think that I do one or the other, I'm going to lack catching punts or kicks because I am playing corner. I don't think that's going to happen. I'm in shape now. I'm ready man. I'm eager to see what's going to happen."On if he would do anything differently:"It's easy to get into and hard to get out of – running around with a lot of cats. I'm to myself now. I'm having a fiance. I have another baby on the way. I'm 26-years-old. I'm tired of hanging out with those knuckleheads who ain't doing nothing better for themselves."On Ben Roethlisberger's suspension:"I don't need to speak on that. I can't worry about what he (Goodell) do to me or what he do to him. I'm just ready to play football. The past is the past. I can't change what happened in the past. I know what I have to do to make sure that I don't have to be in those situations again where it's up to him to make that decision. I got to do whatever I have to do to make sure that I'm not in front of Roger Goodell with a negative situation."And on if he prefers to go by "PacMan" or Adam:"On the field, it's always going to be PacMan. I can't change that. But if it's just business,