Northwestern Coach Pat Fitzgerald: Teams Can Win at an Elite Level Without Committing Violations
Northwestern coach Pat Fitzgerald says teams can compete for national championships and do so while remaining ethically sound. He should be one to know. While his Wildcats' teams haven't reached the elite level to this point, Fitzgerald played on a team that reached the top five in the national rankings and he says they did it cleanly. Of course, that's become the major topic now that Ohio State coach Jim Tressel resigned Monday amidst more and more allegations of NCAA infractions. While more information seems to be coming out, we certainly still haven't heard the complete story out of Columbus, and perhaps other major college campuses as well.In that sense, it's basically like steroids in baseball. We've seen plenty of names come out and players get caught using them. But we certainly haven't heard every last name that could be on that list and we likely never will. Though I hope Fitzgerald is right, with more and more teams getting hit with major NCAA infractions, I fear we will end up with an era where we will simply have to assume that basically every program cheated. I wish for it not to come to that.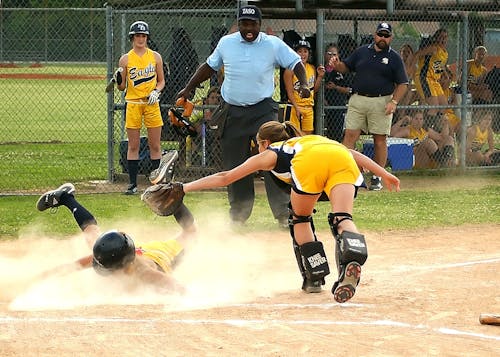 Pat Fitzgerald joined ESPN Chicago with Waddle and Silvy to discuss whether he was surprised by Tressel's resignation, what he might have learned from that situation, why teams can compete at an elite level without cheating, why the NCAA needs to take a look at its rule book and the recent goings-on surrounding his contract extension at Northwestern.
Did Jim Tressel's retirement shock you?:
"I can't say I followed it as close and I know everything about the situation. … With that being said, I've known Jim now for a handful of years. He's been incredibly gracious to me. His wife, Ellen, is a great woman and has been great to my wife. … It's a disappointing day because obviously there's been some mistakes made and you never like to see that happen to someone that you really respect. … At the end of the day, for that program, I think it's going to be about how they respond."
Has he learned anything in seeing what has happened at Ohio State?:
"The initial part for me was just about communication. You've got to do a great job communicating. In today's day and age, 24 hours is too long when you're trying maybe to investigate something."
On the increasing perception that teams can't contend at an elite level without bordering on cheating:
"I totally disagree. I respect [that] opinion, but I totally disagree. I believe you can win with ethics, you can win with doing things the right way. Nobody's perfect though, so let's not cast stones at glass houses. … At the end of the day, it's about developing young people that are 17 to 23 years old. When they do make mistakes, I agree you've got to teach them and help them through it, but we all should be held accountable for the mistakes we make. … At the end of the day, the ones that get talked about most are the big issues."
Do the rules regarding some of these things with the NCAA need to be amended to be more clear?:
"I think there needs to be a sit-down. There's a book that you look at rules and things that happened in 1994 are still being interpreted. We all know that, through technology and just through evolution, things change. We amend and we amend and it's a process. I'm not quite sure how up-to-date things are. … Let's talk about a little bit bigger picture. What's really important. How should we be educating and how should we be governing ourselves?"
What lies ahead at Northwestern now that he got his contract extension?:
"There's a lot of positives on the horizon. We're in the first phase of a facilities master plan that is taking a look at what we currently have, what our needs our, not only for now but more importantly a big-picture. … We're still in the infant stage, but a lot of positives are coming from it."
When he first took the job did he see it rising to this level and himself in a spot where he could basically have the job for life if he wanted?:
"I just look back … and hopefully Coach is looking down on us and we're lifting up his legacy in the right way. … But we're not where we want to be. We're a long way from that. We have not accomplished all the goals that we set out. We have a very hungry program."
Have the facilities been a detriment to recruiting in the past?:
"We have everything we need, but in a day and an age where you need to have bells and whistles and, more than anything, show people the commitment that's being made to our program, I believe this contract extension and what the university is stepping up with [does that]."