Nolan Ryan Knew Immediately How to Make the Rangers Fans Happy…Cheaper Beer!
Nolan Ryan went almost seventeen years without a win in Major League Baseball before last week when his group emerged victorious in the auction for the sale of the Texas Rangers.  Ryan's group, which included sports attorney Chuck Greenberg, was opposed by a group led by Dallas Mavericks owner Mark Cuban and Houston businessman Jim Crane, and the auction teeter-tottered back and forth for more than twenty-four hours after the initial bid.  The final approval of the  million Rangers auction rested with other MLB team owners, but they gave their unanimous blessing this past Thursday.  So Ryan and Greenberg spent their first weekend at the Rangers Ballpark in Arlington as owners of the team, and their impact was felt right away. The Rangers new ownership group announced last Friday that they would be lowering prices for parking, merchandise, concessions, and of course, beer!  To the fans delight, the immediate lowering of costs at Rangers Ballpark and the increased price paid for the team will not affect the team's plans for upgrades to the Ballpark and keeping their players, in particular Cliff Lee.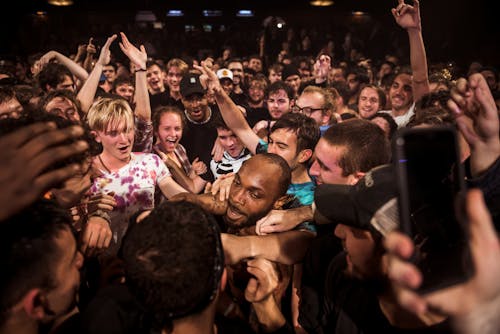 Lee, who was acquired from the Mariners via trade, has been instrumental to their success since arriving in Arlington, and can become a free agent after the season.  Ryan is aware that Lee will be one of the most coveted and expensive free agents on the market this offseason, but he knows how important Lee is to this team.  After being virtually nonexistent for almost a decade, the fans are back supporting the Rangers in the middle of a heated pennant race, and it couldn't have come at a better time.  As first-time MLB owners, Ryan and Greenberg will realize it will be hard to walk the fine line between keeping the fans happy and keeping the team competitive year in and year out, but this past weekend showed they are willing to try anything.  The beer is cheaper.  The baseball is better and the owners are invested.  So enjoy the beer.  In fact, enjoy a couple of beers and call it a minute investment into the ever-expanding Cliff Lee Fund.Nolan Ryan joined KLRD in Dallas to talk about what spending his first weekend as owner of the Texas Rangers was like, what his new ownership group wants to get out and translate to the fans, and what the team is going to try to do to lobby for Josh Hamilton as the AL MVP.
What spending his first weekend as owner of the Texas Rangers was like:
"Well you know from my perspective it really hasn't changed.  I worry about the same things that I worried about previously, but I think it is just that you are more relaxed when you have that put to bed for what the situation is so there is definitely a comfort level there."
What his new ownership group wants to get out and translate to the fans:
"Well we want to try to listen to the fans, hear what their concerns are and what they would like to see us do and then also we want to try to do everything we can to enhance the fan experience when they come to the ballpark."
Whether Rich Harden will get another start this season:
"I don't really know the answer to that.  Rich has been plagued with problems all year and he has never gotten into a routine where he is throwing well so it just depends on how he responds and how he throws on his rehab assignment."
What the team is going to try to do to lobby for Josh Hamilton as the AL MVP:
"Well we really feel like he is an MVP and you don't even want to think about what our season would be like if we didn't have Josh, so I think that he fits all of the qualifications and I think that at every opportunity we will feature him when we can to get writers thinking about him."
On Josh Hamilton achieving 'superstar' status:
"It is just amazing in the abilities that he has and what he has meant to us this year and the impact that he has from the standpoint that when he has a game like he did the other night he can carry your ballclub.  Not may people can do that."
Where he anticipates the  payroll budget will be set:
"Well we haven't gone through that process yet and what we will do is sit down with the baseball department and talk about the players that we have now under contract, what will their raises be?  How will it impact payroll as it is now?  Now what kind of acquisitions will we try to make so we will be competitive again next year, so it is probably early to predict that but I would think by the middle to end of October we should have a much better feel for that and there will be a lot of discussions about what we think we will have to do to improve the ballclub as far as people who have free agency, what free agents are going to be out there.  I don't know but it will certainly be higher than what it was going into spring training this year."