Nick Price Doesn't Think Tiger Will Break Jack's Major Record
by Chris Fedor
Once he broke onto the PGA Tour Tiger Woods made it clear that he was fueled by one thing and one thing only on the golf course. Jack Nicklaus' major record of 18. It didn't take long to see that his goal was anything but a dream. He had the swing, he had the drive, he had the mind, and he certainly had the toughness. Tiger looked like he was well on his way to being the greatest golfer the sport had ever seen. Instead it seems like Woods has been stuck at 14 majors for a long time now. It seems that way because he has.At one time Tiger was on such a torrid pace, winning majors in bunches, that when it came to Jack's record it wasn't a matter of if, but it was a matter of when. However, the former number one player in the world is a mess right now. Obviously his downfall started in November 2009 when a he crashed his SUV into a tree leading to a huge scandal off-the-course with one of the greatest athletes of the last decade. That was just the beginning. Tiger hasn't been the same since that night.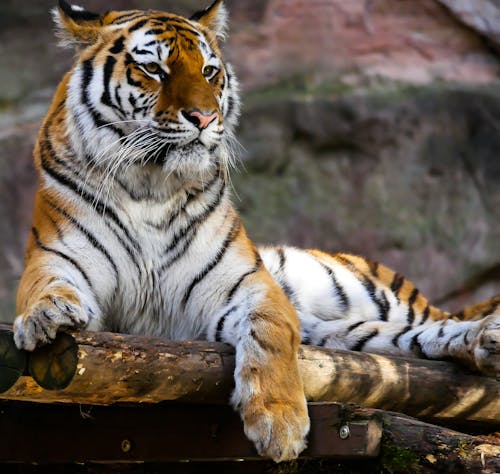 On the course making the cut has been a chore, winning majors has been an afterthought, and he has free-fallen in the world golf rankings. The world around him has changed as well. He has cut ties with his former swing coach and his former caddie as well. Tiger's world fell apart and he has nobody to blame but himself. As he tries to put the pieces back together and find his swing once again, it seems like the record that he has been chasing since he was a little kid, might be just a dream as well. Nick Price joined KILT in Houston with Vandermeer and Lopez to talk about the state of golf right now, why he is having so much more fun playing golf than when he was younger, and if he ever thinks Tiger will get back to the level he used to be at.
On the state of golf right now:
"I totally agree. The younger players have taken over. The game of golf has changed a lot from obviously 20 years ago. It's become a game of strength, it really helps to hit the ball a long way now, and these guys are coming straight out of college and if they aren't winning they are performing exceptionally well. Back in my day and before, back sorta in the 50's and 60's it seemed like golfers would mature when they were in their late 20's, early 30's, or mid 30's you always seem to play your best golf around then and these guys are coming out with guns blazing straight out of college. I think it's really exciting for the game the fact that Tiger hasn't played well the last two and a half or three years and the game of golf is very healthy with these young guys coming up and showing us how they can play."
Why he is having more fun playing golf now than when he was younger:
"What happens is when you get into your mid or late 40's you can't really compete. You can compete an odd week here and there but it's very hard to compete consistently. Then as you get toward 50 it's really a struggle. It was for me and it was for a lot of other guys. We just kept playing because we knew the Champions Tour was just around the corner. Then your first year on the Champions Tour everyone's expecting great things and saying 'oh you're gonna win,' but you're playing against guys who have been competitive for five or six years and their games are very sharp. I knew that when I went out there. I was gonna have to elevate my game. It's sorta the chicken or the egg syndrome. You start having more fun and as a result you start putting a little more time into the game and then you realize the courses we play aren't quite as long as the ones we were playing on the regular tour and you can be competitive. That's what's the best thing. I've had more fun playing in the past four or five years since the early 90's. It's a great thing for us."
Whether or not he thinks Tiger Woods will get back to the level he used to be at:
"I think he will get his game back and he will win again and he'll probably win a major or two again, but it's going to be a very tall order to beat Jack's record now. The momentum is gone. To pick up that momentum and get it going again is going to be very difficult. He does need to address a lot of issues with his golf swing. Having seen him play the last three or four years, he just basically is not hitting the ball where he is aiming it. That's the worst thing that can possibly happen to a golfer. When he starts addressing some of his swing issues and starts hitting the ball a little bit better I think you will see the competitive instinct come back out in him, but I don't think he's gonna dominate like he did before. There's just too many great young players now who are not scared anymore of him."