NFL Lockout News:
Gary Kubiak Feels My biggest concern is getting our defense going and taught as quickly as we can."Every NFL fan out there is suffering due to the lockout. I'm pretty sure every fan is absolutely, positively, sick to their stomach hearing about the banter back-and-fourth by the two sides regarding who's at fault here.Over the past few months as sports radio interviews have become increasingly more creative and challenging I've come to the conclusion that there really is one party in the whole lockout dispute that is the innocent by standard: the NFL coaches. The coaches work for the owners and the league, but also are responsible for the players who make this game the unique sport that has become a staple of the American culture. After listening to multiple coachs' interviews here for the SRI platform I have got to feel for the coaches out there who just want to go to work.Houston Texans head coach Gary Kubiak is one of those coaches. Some may still wonder how Kubiak escaped another disappointing year to retain his job. Houston has been one of the teams that the experts pick as the surprise of the AFC South to finally take over the reins of the division, but those proclamations have yet to come to fruition. The Texans wereand came into with a boatload of high expectations to ultimately end up sputtering to a lowly  record in.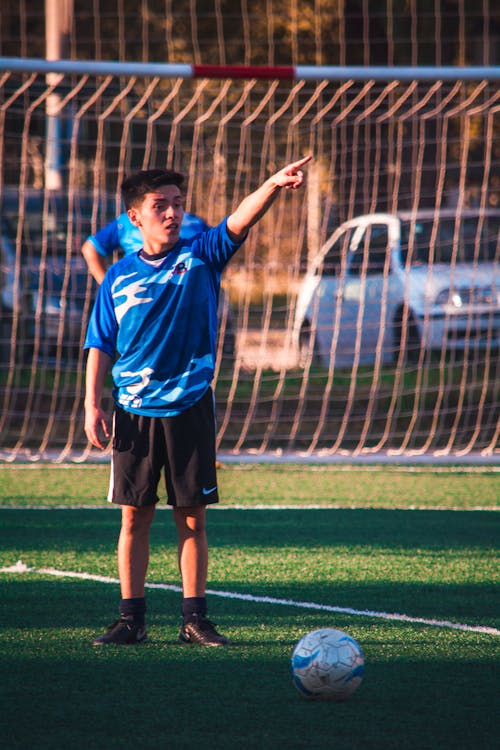 Kubiak feels confident that the Texans can survive the lockout because he's confident in Wade Phillips new  defensive scheme. Phillips had his issues being a leader of men as the former head coach in Dallas. Now we'll see if Wade can fix the mess that is the Texans defense.Gary Kubiak joined KILT in Houston with Vandermeer and Lopez to discuss his course of action during the NFL lockout, his biggest concern during the NFL lockout, the Texans player workouts lead by Matt Schaub, developing a new offensive scheme to take advantage of the new NFL rules outlawing hits against defenseless players and the concern of implementing the defense if OTA's/mini-camps are missed due to the lockout.
What are you up to these days?
"I tell you what boys it really is tough. It's great time of year for us to work with our players, all of them, but especially our young players that we're trying to make a big jump and help us out going into next year. We would normally be in week two of our OTA's, but you know it's difficult and we're all dealing with the same situation and hopefully it gets solved here sometime soon and we do have a normal training camp and get ready to play in."
What is your biggest concern? The rookies?
"Yeah, basically we spent a little bit of time with J.J. [Watt]. We got to bring him in after we drafted him, but other then that a phone calls to those other guys we drafted and that's been about the contact, so that's been very difficult and we're counting on some of those guys to help us very quickly, but I think number one for us really is Wade [Phillips] getting his hands on our defense and getting that installed and getting to work on that. I'm concerned with some of the players coming off injuries when you talked about DeMeco [Ryans], you talk about Brian Cushing come off a knee surgery, Connor [Barwin] coming off the surgery last year, Mario [Williams] is coming off of missing basically the last month of the season, so my biggest concern is getting our defense going and taught as quickly as we can."
How do you feel about Matt Schaub taking a leadership role and teaching the players everything they need to know on their own while holding workouts at Rice University?
"It hasn't been a really publicized type of deal, but I do know that Matt [Schaub] has done a real great job with our players. We got a good group that has been working together. Matt is so smart in knowing what we're doing. He can go out there and put scripts together and throw seven-on-seven and get the guys going in the right direction. He can help any young guys that are out there working with him that need help from a receiver or running back standpoint, so I think we'll see the fruits of Matt's work you know whenever we do come back because it's my understanding that he's been doing a heck of a job with his teammates over there [Rice University]."
As an offensive mind are you beginning to think I can take advantage of these new rules outlawing hits against defenseless players over the middle?
"I think definitely guys that are working over the middle, tight ends, receivers, when they're running in cuts and those types of things have got to feel a little bit better about their situation, but you can't take away from the aggression of the game. Wade [Phillips] brought up a good point we were in a meeting with the official talking about when receivers come from outside alignment come inside the box and crack on linebackers and safeties and stuff like that. Are they defenseless? Do they not see what's going on? I still think like I said it still comes down to judgement, but bottom line the intent is to protect players and not have these serious injuries. Some of the one's we've had in the past."
We are almost past the OTA period here. What is your level of concern in terms of developing the 3-4 defense if we move past mini-camps and have the lockout still going on?
"Well it's obviously a concern, but I think the great thing we have going for us is Wade [Phillips]. His defense to me is not very complicated and he's also shown he can get this thing done very quickly in some places he's been and just being around him everyday with his confidence once he gets his hands on these guys and having Reggie [Herring] with him from Dallas, bringing Bobby King, a young coach with him from Dallas. I think that these guys can make up a lot of ground very quickly, so that does give me a great deal of confidence."