New York Giants Owner John Mara: We Should Be at the Bargaining Table Instead of in Court
by Eric Schmoldt
It's been a fairly angry offseason for New York Giants owner John Mara. First he blasted his team after a disappointing 8-8 finish last season. Then, when players failed to come back with a counter offer on the final day of negotiations in March, instead deciding to decertify, he had some emotionally charged comments after leaving those meetings. He's not particularly angry at this point, but, like pretty much everyone else involved with the current lockout, is frustrated about where it sits. Mara says that a fair deal is out there and that the players and owners should be sitting down to talk it out instead of wasting their efforts in the court of law. Tough to argue with him there, but it seems like we keep hearing the same things out of both sides. Mara says that the owners are ready and willing to sit down and hammer something out, so we basically are just right back to playing the blame game.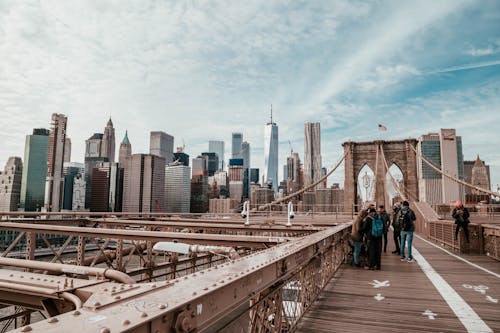 New York Giants owner John Mara joined ESPN New York with Mike Lupica to discuss the current status of the lockout, how it's similar and different to previous NFL work stoppages, the owners' mistakes in the last collective bargaining agreement, his emotions at this point and what he would say to DeMaurice Smith and the players.
His general thoughts on the process at this point:
"We're still in May and we still have some time to do this. In the meantime, we've got players out there that do not have a team, we have minicamps and OTAs, we should be getting ready to play a football season. And I'm still very confident that there will be a full season because we do have time and I know there's a willingness on our part to sit down and get a deal done. But we've got to get the same willingness out of the players to sit down and do that."
Being around in football in 1982 and 1987, is there any similar feeling this time around?:
"That was prior to my time with the Giants, but that was a little bit different situation in that, if I recall correctly, the season started in '82 and in '87 before the players chose to strike. So we actually went through training camp and went through a couple of games before the strike occurred, so it is quite a bit different. But the labor laws give employees the right to strike and that's their leverage in trying to negotiate a collective bargaining agreement. The same labor laws give employers the right to lock out. It's with the same end game in mind, you want to get a collective bargaining agreement done."
On the fans' perspective in seeing that, as soon as the ink was dry on the last CBA, the owners hated it:
"We made a mistake, no question about it. And we deserve criticism for making that mistake. The players, themselves, have acknowledged that they made a great deal back in 2006 and there were a number of us, myself included, who didn't fully understand what we were doing in 2006. We understood pretty quickly, within about a year after that. At the end of the day, we're businessmen who love football and we want to get a deal done that makes sense for our businesses and that's good for the game and allows the game to grow. There is a deal there to be made that would be fair for both sides."
Is he still emotionally charged and angry about all of this?:
"I'd say it's more frustration than anything else. I sat at the FMCS offices in Washington for two straight weeks and honestly thought that we were making some progress there. I thought that we had a chance, on that final day, March 11, to at least come close to that deal and certainly expected, at the very least, a counter-offer from the players. Instead, we got their declaration that they were done, they were decertifying and they were going to court. That was very frustrating for me and I guess it showed on the steps of the FMCS offices."
What would his message be to DeMaurice Smith and a group of players that seems pretty dug in at this point?:
"My message is the same that our message has been throughout this process, and that is that the owners are ready, willing and able to sit down and negotiate a fair deal and we should be doing that right now instead of wasting all this time and money in court. … That is not going to get us anywhere. We need to be at the bargaining table."
 Responses to "New York Giants Owner John Mara: We Should Be at the Bargaining Table Instead of in Court"
The Giants may have had a disappointing season, but it was 10-6, not 8-8. You are confusing the 2009 and 2010 seasons. Eric Schmoldt, My god man. The Giants were 10-6 last season. Didn't read anything after you said they went 8-8. Do you even watch football. And where the heck is your editor? Dope!!