Never A Dull Moment With Ron Artest
I've seen some crazy hairstyles in the NBA and they keep getting more and more bizarre  It started with Dennis Rodman.  It seemed as if Rodman had a different hairstyle every week, but my favorite was the one where it looked like a giant pack of skittles melted all over his head.  So leave it to Ron Artest to sport a Dennis Rodman-like hairstyle this past weekend.  The Lakers knew exactly what they were getting with Artest.  He's tough, he's physical, he's a very good defender and he has been instrumental in helping the Lakers defensively this season.  On top of all that, he is nuts and you have to deal with times when Ron Ron acts like he is from another planet.  This past weekend, Artest decided to color his hair yellow and inscribe "defense" in purple in three different languages.  Safe to say, his game didn't get the message.  Vince Carter lit him up all afternoon and Carter finished the game with 25 points.  Not to mention Ron Ron went just 2-10 from the field.  Maybe next time he should write "toast" in his head because Carter burned him all day long.Ron Artest joined Waddle and Silvy on ESPN 1000 in Chicago to talk about what he was thinking with his hairstyle on Sunday, whether or not it was tribute to Dennis Rodman, what happened between Kobe Bryant and Matt Barnes, and how he thinks he is fitting into his role in L.A.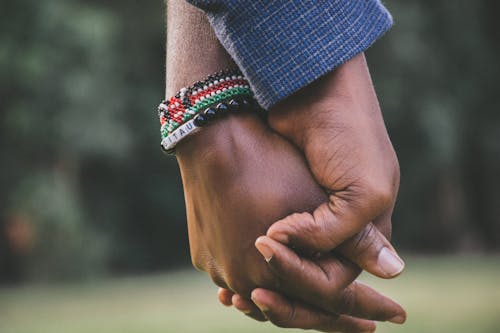 What's the inspiration behind your hair?
"Yeah it's definitely called a hair "don't."  We was on ABC, I wanted to give the people something special, so I thought that would be the most coolest thing to do.  I wanted to put the Lakers in my hair 'cause I like to put the Lakers in my head, but this time why not just put defense.  I usually just do Chinese, the time before I put Chinese and Korean, but my friend said why not put it in all the nationalities.  We only had room for three, so we went with Japanese, Hindi on the back of my head, and Hebrew on the front and top of my head so to speak, so it was fun."
Is this a tribute to Rodman?
"Well you can't compare me to a man with five rings, first off.  But, I never shied away from the Dennis Rodman question.  A lot of people say 'yeah I like Dennis Rodman' but they don't really mean that.  I'm a big Dennis Rodman fan.  I've been a Rodman fan since 1998 when he was in all his controversy, so that's never gonna change."
How would you evaluate your own play?
"I think I'm doing great.  I'm playing a role that I was told I wouldn't be able to play as far as not being that main option, so I'm happy with that and I just gotta mesh in my role.  I haven't played a role like this in a long time.  I'm looking forward to just mastering it so I can be an asset and bring what I bring to the table in a behind the scenes type of role."
What do you say to those that discount the Lakers to win the title?
"Really, no comment on that except for um, I think we have one of the best fourth quarter shot makers in the game in Kobe Bryant.  We got Derek Fisher, myself, Pau Gasol, when it gets right down to it."
What happened with Matt Barnes and Kobe Bryant?
"I'm not sure what happened.  Before the game everything was alright, and I turn around and he's mouthing off at Kobe, then I turn around again and he's mouthing off at Fisher, and I'm not sure what happened, why or what happened, but I guess the game was really intense.  I like that kind of basketball, everyone mouthing off, no throwing punches, I miss those days."
Do you think the Bulls have a shot at a free agent stars?
"I mean there's a lot of different scenarios.  You gotta look at climate, what you're trying to do with your career, look at what team you wanna play for, and look at the market.  If you're trying to look at it from an entertainment and marketing standpoint, LeBron would be best off in NY or LA.  He'd be huge.  Same thing with Wade.  He likes to do all those commercials and acting things, too.  Chris Bosh also likes to do that stuff, too.  I'm thinking somebody might go to the Clippers; that could be an option, too.  I was talkin' to a friend of mine; imagine if LeBron was in a Clippers uniform, it'd be sick in the Staples Center every night."