Ndamukong Suh and the Detroit Lions Look Aim for 3-0 Start and Team's First Victory over Vikings in Minneapolis Since 1997
by Steven Cuce
The Detroit Lions have forced people to take notice after their impressive 2-0 start to the 2011 NFL season. Despite the Lions' solid finish to the season, not many expected them to be 2-0, and certainly not to look as good in the process. The young core of Matthew Stafford, Calvin Johnson and Jahvid Best have led the way on offense, while defensively, the beast that is Ndamukong Suh is the centerpiece of Detroit's new-look and vastly improved front line.Considering how woeful Detroit has been on the road in recent years, a win over the Minnesota Vikings at the Metro Dome in Week 3 could be the official ushering in of a new era in Motown. Ndamukong Suh isn't ready to jump the gun just yet and consider Detroit a fully-arrived contender, but he would like to finally get the Lions their first win in Minnesota since Ndamukong Suh joined WXYT in Detroit with Mike and Terry to discuss why it's so hard to beat the Minnesota Vikings on the road, how hard it is to stop Adrian Peterson when he runs at you full speed, the early adjustments the Detroit Lions made to stop the Kansas City Chiefs running game before the Jamaal Charles injury occurred, whether he thinks that Chiefs quit during Detroit's Week 2 blowout over Kansas City in Week 2, and if another win this coming Sunday to improve to 3-0 would make the Lions feel like they were in for a special season in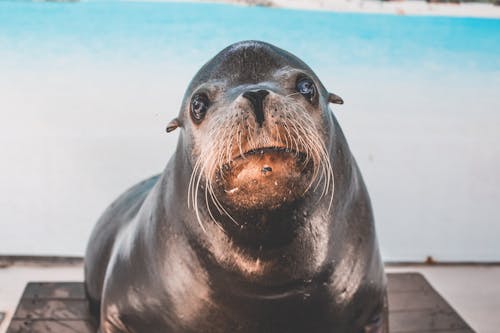 Minnesota has been a house of horrors for the Lions. They've lost 17 in a row there. You haven't won in Minnesota since What makes it so difficult to win in Minnesota and what do you need to do in order to beat this team?"They are a team that is very consistent. One that is year in and year out very consistent. They have a great running back and a friend of mine in Adrian Peterson. He's a guy that definitely carries that team. Now they've added an extra dimension with all the other great athletes that they have around like Visanthe Shiancoe, who I trained with this summer as well as Percy Harvin. You got another great guy in Donovan McNabb that I know personally as well. They always have talent on that team. It's just a matter of all of them coming together collectively and getting it done. Minnesota has always been that team that may not look good and have that hype around them every year, but they are always going to be that team that is going to fight and continue to be a team to be reckoned with at any point in time."
You mentioned Adrian Peterson. How fast do you have to get your head up before he runs by you or through you?
"I don't know necessarily how fast, but for me I honestly play through my man. If he is coming towards my side or my vicinity and I'm playing my technique correctly the main thing I only worry about is getting my head across. He's a hard, physical, runner. You are not going to be able to take him down with an arm tackle or you are probably going to cause yourself an injury to yourself and what not. Basically that's one of the things I do when I see a great running back like that or a hard, pounding, runner as he is. I always want to make sure when I am tackling him I am getting my head across, so I am not missing a tackle and making sure I am running my feet through him. I've had plenty of opportunities to tackle him. I've got him down to the ground and it'll always be fun going against him, so I am looking forward to this game."
What adjustments did you make to slow down the Kansas City Chiefs before the Jamaal Charles injury?
"We basically just needed to tackle. They ended up coming out with a little trickeration with reverses and so fourth and not really running down hill and bouncing out like they had shown on film, so that is something we had to adjust to early on in the game that we took care of after the first series and so fourth. With Adrian Peterson it's kind of the opposite he's a guy that's going to come downhill on you and then he's going to bounce it up on you or he might stretch it outside and then bring it back up to the middle. He's versatile where he can go in-and-out, then outside-and-in, and cause you all the problems. You gotta cover all your bases and make sure the defense is ready for a solid tackling game."
Did the Chiefs quit against you last week? Do you think they laid down at some point in that game?
"No I don't think they quit. I think they continue to play hard throughout the rest of that game even though they were down quite a bit of points and I think they were conservative in some of the things they did and they didn't see the need to get away from their game plan, which their game plan is to run the ball, pass in certain situations, and continue to get after the team they are going against. It's something that I didn't think that they felt they needed to get out of their game or their game plan. They just stuck with it and continued to play."
Has there been any added emphasis that if you win this game and have three wins this early on it will be a special season?
"For me I take our coaches position on how he looks at our season. We basically play 4 quarters. We have the first quarter with the first four games, second quarter with the next four games, and so on and so on. Ultimately you want to go 4-0 in each quarter, so that is the plan. That's our main focus that I believe we will be taking. I think the playoffs will play out how they may and as long as we take care of business each game on its own and respect the game and take care of business we'll be in the playoffs like we want to be. We are not going to be playing the numbering game and make sure to be the first team with 10 wins and whatever that may be."