NBA Lockout: Phil Jackson Confident Deal Will be Reached in Time to Save 2011-2012 Season
The last time we heard from Phil Jackson, the legendary NBA head coach was trying to come to grips with the Los Angeles Lakers being swept by the Dallas Mavericks in the second round of last year's Western Conferences playoffs. The "Zen Master" decided to retire after the season, and once again insisted that he was done for good just as he had said would be the case before the start of the 2010-11 campaign. After so many comebacks it was ironic to see Jackson's final season go down in flames where his Lakers were utterly outplayed and embarrassed in the conference semifinals. The 11-time NBA Championship head coach knows the owners want to have a representative season with a champion who can actually go through a regular 82-game season despite this lockout going into late October at this point. If a deal were to be reached relatively soon there will always be speculation that Jackson will head coach again for a team that is championship ready.Phil Jackson joined ESPN Chicago with "The Waddle & Silvy Show" to discuss if he's in any way missing the NBA since his retirement, having a bad taste in his mouth as he retired because of the Lakers being swept by the Mavericks, why he's buying the optimism that there will be an NBA season at this point, and if he'd consider coaching the Miami Heat if they fail to win an NBA Championship next year.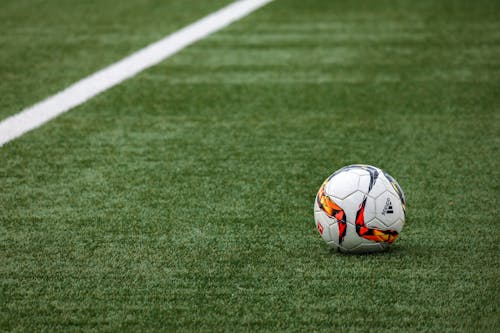 I know no one is back in camp for the NBA, but do you miss the game Phil?
"Last night I was just surfing around ESPN and saw the American Pan-Am team playing the Dominican Republic basketball team for those Pan-American Games. I watched for five minutes just to see if I was in tune and interested in seeing what they were doing with the teams as far as basketball strategy. Yeah I am sure when the NBA basketball games click on; if they do this year or next calendar year I am going to check the games out at some point. You'll miss it a little bit, but that's kind of natural."
Did the final series of your coaching career end with a bad taste in your mouth?
"Oh it was nothing that could have gone worse for a basketball team than the way we finished our season last year. Struggling with New Orleans, a team that wasn't a terrific basketball club, but just had to struggle our way through the first round of the playoffs and this coaching staff quite worried about going into the next round and we needed everybody to start playing well. We just couldn't find that little magical thing that you always hope you have as a coach. The chemistry that makes a team work well. You know to lose an 18-point lead in the first game, not being able to outscore your opponent on your home court in the 4th quarter and have them come back and give them life in the very first game of that Dallas series was really kind of the foreboding of what was going to happen to us. We just didn't have that ability to play in the clutch like we had in the previous years."
Are you buying the optimism out there? Do you believe there will be a season relatively soon?
"I think they are going to have a season. I don't know about relatively. The issue I am sure is revenue and how they are going to find a way to get the other teams that haven't been successful healthy and successful. The process – the union [NBAPA] keeps holding back what they want to settle for and so the owners can't find a way to do the revenue sharing that is going to be appropriate, so it is kind of a circular thing and until the union comes to terms with idea of what are we going to settle for as the BRI [Basketball Related Income] we will split they have between revenues and then the owners can say settle down and figure out what it is. At one time I think it was almost 60-40. The owners were going to start out with 60% of the revenue and the 40% and then obviously you think there would be 55-45 or something around that area and now they are talking about a 50-50, so I think the owners had to reconsider some of the things they have done with revenue sharing, so it'll come out. The idea is that you want to have an 82-game season. You want to have a season that is comparable to what it is like to play a season of basketball. The year they patched together [1998-99 season] when they played 50 games they lost more than a third of the season and then they rushed to play those games into a magnified schedule and it questioned the teams that were really going to have a chance to win it like Indiana and Utah. The teams that were at the brink ready to step into that vacuum and win it and they ended up with teams that were…New York finished 8th that year and obviously an up-and-coming San Antonio team, which turned out to be quite a great team, but those were the teams that ended up in the finals, but when teams would play 18-19 games in the last month of the season it broke down some of the older steady teams because of that impact of a heavy schedule. I always kind of term that as an asterisk season out of this fun at poking fun at San Antonio. In reality it changes the complexity of how you play the game and what you make your team up with. You have to have young players and you have to have healthy players to win. So they want to have a representative season and we have some terrific teams in the NBA right now and there are some teams that are very, very good. It should be interesting to see how a lot of them come out and a lot of teams don't want to lose that opportunity."
Phil as always we appreciate your time. Personally I can't wait to watch you coach the Miami Heat after they fail to win an NBA Championship next year? [Editor's note: Laughter ensues]
"Oh baby. [More laughter from the hosts] I'm sure. All right guys. Tell those Bears to keep going. They look like they go up and down every week."