Nationals GM Mike Rizzo Tries to Remain Upbeat After Strasburg News
What do you do when the player that everyone considers the savior of your franchise and others basically portray as the savior of the sport of baseball succumbs to an injury? Correct answer: Whatever you can to make you, your fans and your organization feel the slightest bit better.That's what Washington Nationals general manager Mike Rizzo has been dealing with the past few days. Starting pitcher Stephen Strasburg, perhaps the most hyped baseball player ever, injured a ligament in his pitching elbow late last week. The injury will require Tommy John surgery and will likely keep him out  months.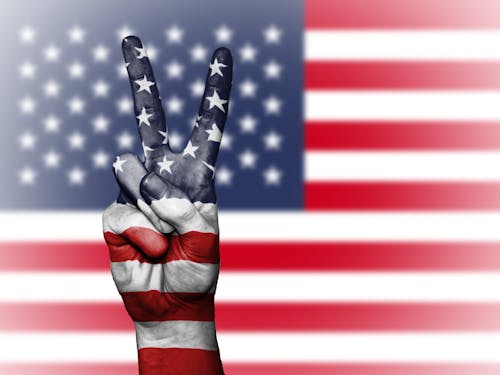 Rizzo has done his best to put on a brave face. Then again, can anybody really be that brave?
Washington Nationals general manager Mike Rizzo joined ESPN Radio DC on the Sports Fix to discuss the chronology of the Strasburg injury and its diagnosis, how the star pitcher's work ethic will help his recovery, whether the injury occurred because of wear and tear or was a one-pitch event, on whether Strasburg should be used as an example of increased wear-down of pitchers, the pitcher's reaction to hearing the news, whether he has second-guessed how the organization handled Strasburg and broadcaster Rob Dibble's comments on the situation.
On the Stephen Strasburg injury and its effect on the franchise:
First off, I just want to say that Stephen, he doesn't want any funeral type of thing. It's Tommy John surgery, not open-heart surgery. We're going to see him a year or so from today. He's going to be bigger and better than ever. This kid, he's focused in on right now on the surgery and on the rehab and getting back here. … There's no wake here and there's no feeling sorry for ourselves. … It's time to hitch our pants up and play ball and we're going to do it without Stephen for a year. That doesn't change the fact that he is who he is and what he means to this organization and this franchise."
On Strasburg's work ethic and how that should help him in the rehab process:
"There's no doubt. He's the ultimate competitor. He's got a way about him that he's a soft spoken, kind of a choir-boy-looking kind of guy, but on the mound he gets after it. Other players, opposing players, have told me that this guy has an edge to him, an attitude on the mound and he's going to put all that competitive edge and that kind of thing into this rehabilitation. We're going to come through this, he's going to come through it and we're focusing on his second opinion and his likely surgery and rehab and on the 24 other players that are his teammates."
On whether the situation was a result of wear and tear or of a one-pitch event:
"I listened to the opinions of the doctors and they feel that it was probably a one-pitch event. We did baseline MRIs on his shoulder and elbow when we drafted and signed Stephen and the MRIs were pristine as they described them to me. The MRIs we took on the elbow, the MRI arthrogram, was changed, was dramatically changed from the baseline that we took when we drafted him."
On whether we should use Strasburg as an example for pitchers increasingly wearing down:
"Just in the guys that I talk to all the time, and we're constantly talking to veteran players and veteran pitchers from the past, and Steve McCatty pitched two years with a sore arm. Did he have a ligament problem at the time? They just didn't have the technology to forecast it and to diagnose it. He may have pitched a big portion of his career with a bad elbow. You talk about [Sandy] Koufax had a sore arm. It was so sore that he couldn't stand the pain and retired. He probably pitched with arm problems that would've been diagnosed and fixed in this era. There's certainly more surgeries, you can't argue that point. But is there more arm problems? I don't know. They're certainly more publicized. And the stakes have been raised on the monetary value of the pitchers that go down."
On whether he has second-guessed how the team handled Strasburg:
"No. I feel good with that. I sleep like a baby at night. I thought we developed him the way that I wanted to develop him. We had a good, solid foundation, a good, solid plan in place. We protected him at every turn and I feel I have no problem with the way that we developed him. The only problem I have was the end result and that's a sad thing."
On Rob Dibble's comments that Strasburg should suck it up and play through the injury:
"Rob, I have no problem with Rob Dibble. He's a baseball guy, but honestly I was upset by the comments. He made uninformed comments. The media has the right to dive in and say anything they want about performance on the field and that type of thing. Believe me, I've got no problem with saying anything you want to say about the way I handle my business as far as on the field. … When you start going into character and questioning guys that are hurt, that's a slippery slope and a thing that Rob should've known better."