Nate Burleson on Winning Culture in Detroit: "We are not even close to where we want to be, but is has changed."
With a win over the Chicago Bears on Monday Night Football, the Detroit Lions would be 5-0 for the first time since 1956, the year before a championship was last brought to the Motor City. Needless to say, excitement is sky high in Detroit, but head coach Jim Schwartz is reinforcing the fact to his team that they have accomplished absolutely nothing yetOn one hand the Lions have definitely shed the label of being the lovable loser, but they are still stuck in a division with the defending Super Bowl Champion, Green Bay Packers, who improved to 5-0 themselves on Sunday night. Detroit has shown some heart and resiliency over the last two weeks with two incredible and unbelievable come-from-behind victories. Now the Lions look to build upon that early season success to inch closer to a potential playoff berth — be it a Wild Card or possibly even a run at the NFC North crown.Nate Burleson joined WDFN in Detroit with Sean and Terp to discuss the excitement the Detroit Lions have brought to Michigan this year, all the distractions facing the Lions in their preparation for the Chicago Bears, the Detroit Lions ruthless work ethic and the losing culture finally being erased in Detroit.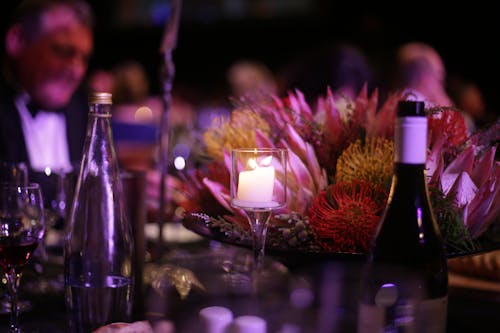 Do you understand the smiles you are putting on people's faces here in Detroit with your team's recent success?
"It's an incredible feeling. Just like you said the Detroit Tigers basically creating this momentum of excitement about sports out here in Michigan. We're basically following their lead and it's unbelievable. I've been a part of different teams obviously and I've known from the outside looking in the times this city has been through. Now to be part of it is a great feeling. It doesn't happen often and I want people to really understand how often do you have a baseball team in the postseason and then an undefeated NFL team. Who knows what the future holds, but if you enjoy and embrace the moment, right now Detroit is looking pretty good."
How are you guys staying focused this week in practice coming off two straight weeks of come-from-behind victories with everything else going on?
"To be honest a lot of people would assume that we would have gotten a 'Victory Monday,' after a game coming back from Dallas, which was a huge win for us, but we didn't. Coach told us we had to be at work on Monday and then Tuesday is usually the day off. Most guys came in anyway, whether it was for treatment, to get a lift in, to get an early jump on film, and then anticipating we are already having a long week because of the Monday night some teams usually give off that Wednesday, but not us we went to work. Coach called it a 'Bonus Wednesday,' and just continued on from our week there. We really have approached this as business as usual. Even though realistically it is not. It's a Monday night game and there a few more implications. The Lions versus the Bears now in, but what it has done is create a wall of protection full of the distractions because they are a little bit more than a few that actually go along with a regular season game."
Explain to us the work ethic the Lions have this year because you guys claim to have done nothing in your minds?
"Definitely. In training camp when we got back from the lockout a lot of people eased into it. A lot of people took advantage of the new collective bargaining agreement and had a lot of time off within the training camp. Not us. We were actually walking into the locker room just about every practice joking with each other about hopefully [Jim] Schwartz throwing us a bone and giving us a day off, taking us to the movies, bringing us some ice cream or something, but he didn't. He basically has us work through it and push through it. I think it was the plan of an evil genius because we came across some tough times early in this season. We lost our running back, Mikel LeShoure, and Nick Fairley, the injury problem with Titus Young. In the last two weeks as far as the games, adversity hit us right in the face at halftime and what we went through. Just like you said the work ethic of what this team is made of it showed up in our resiliency and allowed us to get the victory."
Is the bad culture of losing and frustration finally eradicated this year?
"Oh 100 %. Losing it becomes a habit if you let it. Not only will it become a habit. It will also be a state of mind that you can't stop, so regardless of how much effort you put out there's a mentality that creeps in that basically tells you regardless we're not going to be able to pull this off. I think for so long that might have been the attitude of players that were in that locker room, but when we came in here last year, Kyle Vanden Bosch and myself, one thing we talked about was not only verbally acting like a winner, but going out and practicing like it and then having to back up your word on the field and we've been doing that so far. We are not even nearly close to where we want to be, but is has changed. I remember specifically last year I was doing a radio show down in Hard Rock Cafe and it was in the middle of the season and we really didn't have much as far as wins and the guy said 'You guys have some close games and lost some tough ones.' He said 'I have been a Lions fan for so long, but one thing I do notice that I haven't seen in quite some time is you guys care and you guys are passionate about winning.' He said 'I can see it about this team.' That's really what it boils down to. When you put on that jersey and that logo is on the side of your helmet. We get paid a lot of money and most of the guys of the Detroit Lions don't live here in the off-season, but you have to make a choice. Am I collecting the check and just using this team to pay my pockets or am I going to embrace the culture of what this organization is and go out there and do whatever I can to help this team? We have that amount of guys that embrace that idea."