NASCAR Heads Back To The Southeast
After a couple weeks west of the Mississippi River, NASCAR heads back to familiar territory in Atlanta this weekend for the Kobalt Tools 500 at the Atlanta Motor Speedway. Last week in Las Vegas, Kyle Busch found himself in the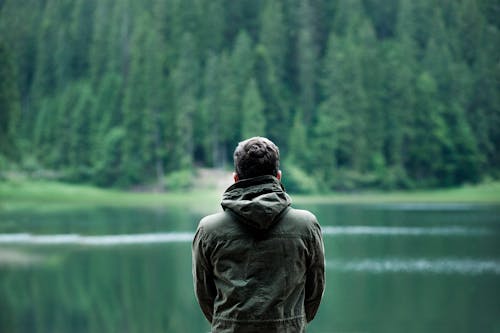 Winner's Circle. Who will it be this week?
Let's take a listen to three of the bigger names in the sport, including last week's winner Kyle Busch and current Cup standings leader Jeff Gordon. Jeff Burton has the floor first.
On what he thinks about people who don't think racing is physically or athletically demanding:
Burton:"Well I'll tell you this – whoever wants to challenge me on that on a national stage, I'd be more than happy. Just put a seat on the right side of a race car and let them sit in that thing for four and a half hours. And let it get hot, and let them get exposed to the G Forces and just ride. Not be responsible for putting the car where it needs to be and racing the other people and driving the car at its limit.
Ever wondered what drivers will eat on race day?
"Typically I'll eat yogurt in the morning, and then I'll have some protein, typically like Canadian bacon, I'll eat some eggs. I'll eat some whole grain oatmeal and a banana. And then at lunch I'll eat another banana and pasta with some vegetables in it. And that's all I eat until the race is over. And when it's over I'll eat whatever is in front of me."
Listen here to Jeff Burton on WQXI in Atlanta
On whether Jeff Gordon's confidence has wavered after going winless last season for the first time in his career:
Gordon: "Oh you know, confidence in our sport wavers constantly. It's all about what have you done for me lately. Sure it was wavering last year and it's great to have it back this year."
On the importance of getting off to a strong start in this year's Cup race:
"We're off to a strong start but we want a strong finish as well and hopefully we can get that Championship back."
On if there was a similarity between NASCAR and baseball when pitchers deliberately try to get pay-back at times:
"You know racing's a lot like other sports in many ways but at 200 mph you got to have respect for the competitors out there.  It gets intense out there and a lot of times your emotions can get the best of you. But I think things come and go. And if something happens between you and a competitor I'd rather go out and beat him constantly than go pay him back."
On whether this year is 'championship-or-bust'?
Kyle Busch: "That's pretty much what it is every year and unfortunately I haven't won one yet so every year's been a bust. But we look forward to trying to turn that around somehow, someway and beat that #48 to try to win the Championship."
Does he like his nickname Rowdy?
"It's fine. It works. It came from running the #51 truck in the Series. It kind of came after Bobby Hamilton had his health issues and stuff. Because he was actually the guy who drove the #51 Exxon car in the real race for the movie Days of Thunder in Phoenix. It was his first Cup race. So it's kind of cool how it all played out that way."