Mitch Kupchak On Hiring of Mike Brown as Lakers Coach, Kobe Bryant's Reaction, and the Future of the Triangle Offense in LA
Very interesting hire by the Los Angeles Lakers. Of course, transitioning from Phil Jackson to just about anybody is going to seem like a major downgrade, but considering several of the candidates out there floating around as potential replacements to the most decorated coach in NBA history, it was, to some, a shock that the Lakers tabbed Mike Brown, the former maestro of the Cleveland Cavaliers during LeBron James' tenure along Lake Erie. Brown obviously piled up some wins during his five years, and he deserves at least some of the credit for the happy-go-lucky team that the Cavs rolled out each night before LeBron took his talents to South Beach. You also can't assess Brown's merits as a coach without talking about the relentless brand of defense that he gets his teams to play. Cutting your teeth under Rick Carlisle and Gregg Popovich will have that kind of lasting effect on you I suppose. That said, Hellen Keller might even have been able to see Brown's teams struggling to get good looks consistently out of their sets in the half-court game. The Lakers need a point guard if they hope to get back to the championship circle while Kobe still has some gas in the tank, but even if it takes another year before they find that guy, it's perfectly fair to say that the Lakers are infinitely more adept with their half-court offense than were the LeBron-led teams coached by Brown.We'll see how it all shakes out. Brown did a mighty fine job.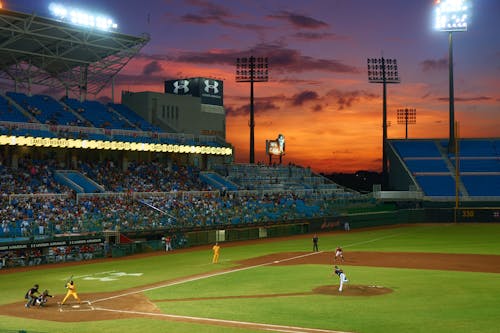 LeBron — both in terms of knowing when to back off and fostering an atmosphere and fun and togetherness amongst a team that really had no business winning so many games. Managing a more veteran team like the Lakers will present a different set of challenges, that's for sure. Beginning with one of the stronger personalities in all of sports, Kobe Bryant. Mitch Kupchak isn't concerned. He's convinced he and the Buss family got the right guy at the right time for the job.Kupchak joined The Dan Patrick Show to talk about how the Lakers went about their head coaching search, why they opted not to hire Brian Shaw, if they inquired about Byron Scott's availability, if Rick Adelman was a serious candidate, how there was never any consideration to trying to lure Phil Jackson back for another year because it was perfectly clear that Jackson was ready to walk away after coming back just for the chance to three-peat when he probably knew he shouldn't have, what it was about Mike Brown that stood out from the rest of the candidates, what role Kobe Bryant played in the process, how he's not concerned about Bryant's reaction to the hire for the time being, how he thinks Brown will utilize the Triangle offense but incorporate his own wrinkles, Brown being a unanimous choice amongst himself, Dr. Jerry Buss and Jim Buss, and how it will be Brown's decision regarding whether or not to retain Shaw as an assistant coach.
On how the Lakers went about their coaching search:
"Well we had a list of a lot of available coaches from different ranks of the NBA — existing coaches, coaches that have a lot of experience, assistant coaches. And I would say informally, five or six formally in terms of an interview, we interviewed three."
On why the Lakers chose not to hire Brian Shaw:
"It's not so much that we chose not to hire Brian because he's not qualified, I think our feeling going into it was we just felt we needed a new voice with this team. The old staff had been with us for almost 11 years, and we didn't end the season as strongly as we had hoped, and we just felt it was time for a change. Brian is a very qualified individual, he's going to be in the NBA for many, many years, and he may end up being the Lakers coach one day. But we didn't feel it was the time right now."
Did they try to reach out to Bryon Scott?
"The only coaches that we reached out to — potential coaches — were coaches that did not have ties or contracts with other teams."
What about Rick Adelman?
"I don't want to go through the list, but Rick was on our list of considerations. He's an extremely qualified candidate, and if we ended up with a coach like Rick Adelman, that would have been a great choice as well."
Was there any  consideration given to trying to bring Phil Jackson back for one more year:
"Phil made it clear two years ago that he was near or at the end. Then he chose to come back one more year, and after the season he and I kind of looked at each other and he indicated to me that 'I had to come back, three in a row was just too much to pass on, but maybe I did the wrong thing.' So I'm glad he came back, but it was clear that he came back for one more year and only one more year. He has no desire to coach next year and I think he's very happy with his decision. Certainly we would have liked the season to have ended on a better note, but we've been to the Finals seven or eight times with him in an 11 year period, and we won five NBA Championships. That's pretty good."
What it was about Brown that jumped out to him and the rest of the Lakers brass who decided to hire him:
"Well as I said at the beginning of the interview, a new voice was something we felt was important at this time  for our team. He certainly has great experience at the NBA level coaching with Rick Carlisle in Indiana, Gregg Popovich in San Antonio, and then he was the head coach in Cleveland for seven years (editor's note:  it was only five years) and had great success. So we feel we got somebody who's got a great pedigree, good experience at the head coaching level. You know, the interview itself was very upbeat. You don't judge a candidate by his interview; you look at his whole body of work, which is what I just mentioned. But I will say, the interview, he came through as a very energetic and enthusiastic person. I read some things in the last day or two that  'the Triangle is gone.' That's not true. A lot of the stuff that Mike runs is a derivative of the Triangle, and he'll have some things that are unique to him. So that's what jumped out at us."
What Kobe's role was in the hiring process:
"Kobe's role was what he stated three or four weeks ago when he was asked about the new coach — he said that's Mitch Kupchak's decision, I don't get involved in that."
If there's any concern about Bryant's 'no comment' response to hearing the news for the first time that Brown had been hired:
"Dan, I don't know what that means. He may have just been picking up the phone, and he may have heard it for the first time from the person that was calling. He have wanted to digest and talk to Mike first before he makes a comment. So for me to speculate and tell you what that means, I can't do that."
If he's put any thought into how a Brown coached Lakers team will deliver wins as well as the mandatory 'Showtime' that's expected of the Lakers in LA:
"I'm not sure what style means. The Triangle is a very predicatable offense that if you watch it, you can pretty much determine where it's going to go and how it's going to take to get a shot off. So I wouldn't say it's the most upbeat, fast-temp offense in the NBA. What I will say is we've had a lot of success with it. And what's important in LA is not the style of basketball that you play, but the success that you have. And like I said, five championships is an awful lot of success to have with one offense. So you know, we're not looking so much for the style of play as we are the final result, which is winning."
On what the Lakers lacked this year that caused them to fizzle out in a sweep against the Mavs:
"You know Dan, we spent a lot of time trying to pinpoint what went 'wrong', and we watched Dallas advance to the NBA Finals last night, so we know we lost to an excellent team number one. At the time you might say that we lost to a team that got hot, but we lost to an excellent team that, at this point in time, looks like they have an excellent chance to win an NBA Championship. Quite frankly, I think after four years of playing over 100, 110 games, with everybody just clawing at you from beneath — teams over the summer look for ways to beat you because you're the NBA champions — it's hard to maintain the physical and the mental edge. If there's a silver lining in losing early, the players and the management, we have five or six months to live with the pain of going out early, and that might make us hungry for next year."
On who has the final say on decisions like this:
"The ownership always has the final say, and that's Dr. Jerry Buss. The three of us that make decisions regarding players and coaches, etc. — obviously Dr. Buss, Jim Buss and myself — I wouldn't say one person…perhaps with the exception of me…I think if there's a tie, they've always deferred to the basketball people. So if there's somebody to point to, it would be me. But all of us agree on any major decision. I wouldn't say one person has more input than the other. Having said that, obviously at the end of the day the owner would make a final decision."
Was Brown a unanimous choice amongst the three of them?
"Yes he was."
Will Shaw be retained as an assistant or is his time in LA done?
"That's going to be up to Mike Brown. Coaches that have some success in this league normally have the chance to pick their assistants. We'll have some say, but we'll work with Mike Brown, and provided we can work out deals with who he selects, he'll be the person who determines his coaching staff."