Milwaukee Brewers GM Doug Melvin Dismisses Concerns About Prince Fielder's, K-Rod's Poorly Timed Comments Being Distractions
The last thing a team needs when it is trying to wrap up a playoff spot and a division title is a bunch of distractions. For some reason, a couple of Milwaukee Brewers players decided to go that route this week. First baseman Prince Fielder thought it was the right time to mention that this year would probably be his last season in Milwaukee  not exactly a surprise but a silly time to talk about it. And setup man Francisco Rodriguez voiced his opinion that he's not happy in the setup role, even though he had never really mentioned it to Milwaukee brassGeneral manager Doug Melvin doesn't seem nervous though. Melvin says you might get similar answers to similar questions from a lot of free agents during this time in the season, and at the end of the day, the Brewers players will stay focused and finish off what they started and earn a playoff berth.Doug Melvin joined WSSP in Milwaukee with The Big Show to discuss why he wasn't surprised by the comments of Fielder and Rodriguez, if he ever promised K-Rod that he'd get save opportunities, if Rodriguez should realize the run John Axford is on, and whether he's had conversations with Fielder and his agent about the slugger's future in Milwaukee beyond this yaer.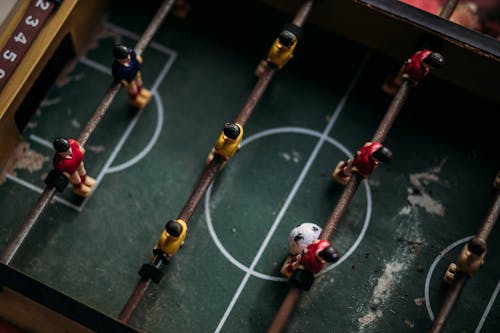 Are you surprised that Francisco Rodriguez came out and said he's not happy with his setup role?:
"I talked to K-Rod a couple weeks ago and he seemed to be fine with it. I think, as we get closer to the end of the year, I think players that are going to be free agents, they probably do want to express themselves as to what they're roles are going to be. … I would recommend that K-Rod is going to be a closer in the future. At this time, he hasn't indicated to Ron or I, personally, that he wasn't happy We'll go back out there and focus on winning games."
Were promises ever made when you traded for him that he would get some save opportunities?:
"No, that's one thing we don't ever promise. You always hope and think there's going to be situations. When I got K-Rod, I told him that we have John Axford who has been closing very well, but I said through the course of a pennant race, there's always going to be many opportunities. … It's nice to have someone that could close and has that ability. … But we're very careful in not making promises."
Being a closer, doesn't he have to realize that with the run Axford is on, you can't mess with that?:
"Yeah, John's done a good job and K-Rod's done a good job. … Our success started when K-Rod came over here and Takashi Saito came back from the DL and Kameron Loe and LaTroy Hawkins got put in specific roles. That's really when we did take off. … He's understood that. He made a comment here with a couple weeks left before his free agency and I do believe he'll focus."
Obviously Prince Fielder made some comments as well about this being his last year in Milwaukee.
Have you had conversations with him and his agent?:
"We haven't had any discussions at all during the course of this year. Our stance is the same as the start of the year. We agreed upon that we wouldn't have any conversation. … We have not had any conversations at all with the agent or Prince, and he's done a great job on staying focused and going out and having a big year. I think if you ask any free agent, no matter who they are, at this time, and you just ask the question, there's a good chance you might get an answer. … I think you're going to get similar type comments. The goal is to stay focused for the rest of this year."
Were you surprised he made those comments, though, given the pennant race and where things are at this season?:
"I don't know if I was totally shocked by it. I'm not shocked by the question being asked because it gets asked every 12 steps I take if I bounce into people."