Mike D'Antoni "Melo and Amar'e are going to have to make big plays down the stretch defensively and offensively."
The New York Knicks won seven of their last nine games to finish the regular season at 42-40, clinching the #6 seed in the Eastern Conference with the right to take on the #3 seeded Boston Celtics on Sunday Night. Amar'e Stoudemire seems to be well rested and fired up about part one of his free agent proclamation from July coming true. Carmelo Anthony is juiced for a chance at the Boston Celtics. Looking back at the regular season one of the most exciting games all year came when Boston visited New York on December 14th as Paul Pierce hit a game winning jumper with 0.4 left on the clock to seal the game for the Celtics. Amar'e Stoudemire drilled a quick three ball coming off the ensuing inbound pass, but the light went off and the buzzer sounded before he could get the shot off in time. Although it was a tough loss for the Knickerbockers, Boston knew New York may indeed be on their way back.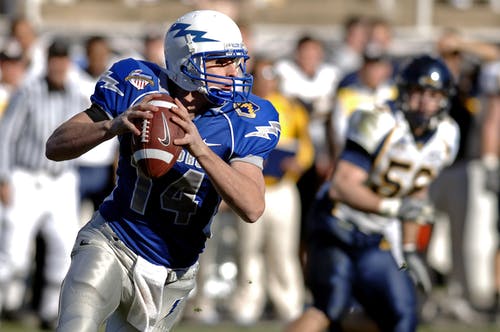 This time around the Knicks are a different team. A "rivalry" could be looming and I say that lightly because you'd like to think the other team (Knicks) has to win in order for it to be a "rivalry." The real question for Mike D'Antoni is can his defense defend the likes of Paul Pierce, Ray Allen, Rajon Rondo, and Kevin Garnett to have a chance. The defending Eastern Conference Champions aren't going to back down and most NBA fans would be surprised to see the Knicks take this to six or seven games. Mike D'Antoni joined WFAN in New York with Boomer and Carton to discuss how comfortable Carmelo Anthony is in his system, will he shorten his bench or just go player-after-player on his bench to try to stop Kevin Garnett, does it bother him when people say his teams don't play defense, how difficult it can be to defend Rajon Rondo, if he's happy with the way the Knicks are playing and did he think the Heat were the better matchup for the Knicks going into the playoffs.
How comfortable now is Carmelo Anthony in your system?
"I think pretty much [comfortable in his system]. I think probably the five or six straight thirty-eight point games helped, but I think he's doing…every once in awhile I think everybody not just Carmelo [Anthony], when you get tired or things don't go quite right and you get frustrated maybe with the officials or whatever, you kind of revert back a little bit to what you know, but I think he enjoys playing the way we want him to play. I think he can see it can be good for him."
Will your shorten your bench or just go big [man] after big [man] because you can't stop Kevin Garnett?
"Well that's probably the case. No doubt about it. I think fouls will dictate a lot of stuff [including] matchups. On certain days some guys will be on. It's a little bit different than the other teams. In Phoenix we had, actually I thought we had seven starters on the team and we kind of played a seven-eight man rotation with the eighth guys getting some minutes, but playing seven starters here it's not like that. I think there's a spot for Anthony Carter as there is one for Toney [Douglas] as is there for Landry [Fields] as there is for Jared [Jeffries]. You could go on-and-on-and-on where you legitimately got ten guys you need to play. We have to figure that out, but probably I would think the guys as we go that jumps in there, grabs these minutes, and starts going or the teams looks like it's responding to those minutes he will play that game and maybe it'll squeeze somebody that game, but the next game it might be another guy, so it's kind of open and that will be a gut decision during the game and you try to go with it."
Does it bother you that people say your teams don't play defense and how do you think the defense has been since Carmelo Anthony got here?
"It does bother you. I try not to listen a whole lot. We know what we do here in preparing for a team and we know that defense is totally important. We don't come in and go you know what guys don't try today, we're good. I mean I would say 80% of my thing is on defense because that's our weak point. Normally the teams when you are playing in Phoenix and we're playing smaller and you know the biggest thing if you watch our games it's not the initial defense. I think the initial defense is pretty good. You right Carmelo [Anthony] when he wants to…sometimes you know he's not a great defensive player because of the mindset or whatever. When he wants to play he's very good."
Scoring point guards can drive you guys crazy. How difficult can Rajon Rondo be to defend?
"Well again a key and there's so many keys I keep repeating myself, but there's so many matchups we need to win or at least tie. That's a big one. Obviously he's going to practice his jump shot because that's what you give him and hopefully when you start picking the lesser of all evils and you got Ray Allen out there and you got [Kevin] Garnett and [Paul] Pierce than one thing you do you lay back and you challenge [Rajon] Rondo to make jump shots. When he does it you have to adjust. You have to do something else, but we'll give him that opportunity. He is a competitor and he's one of the smartest guys I've ever seen play the game. He knows the other teams offense in-and-out. He can tell you what happened two weeks ago on that play. At USA basketball he impressed me at how he knows the game and he studies it and watches it. He's good and that's why they're champions and they have a lot of great players. He's a big part of it."
I get the sense that you are happy with the way the guys are playing ball going into the playoffs. Is that correct?
"Oh yeah. We are very much and we know the challenge ahead of us. We know that. Yeah they swept us [in the season series]., but the one game with Melo and we're up ten going into the 4th quarter, so yeah we look at the positive side of it. We know the challenge and anytime you come in 6th place it's tough. You have to win on the road. You gotta do a lot of things to get through the first series. We know all that, but we are at a spot where we're good right now."
Did you think the Heat were a better matchup?
"Again that's who we got then I would of made cases someplace else. You just take what you got and again you could say the Celtics were .500 the last few games or whatever, but you know how they are. I mean they're waiting there. They're going to be geared up and they're going to be rested and they're going to come in and they're going in the garden [TD Garden] there, both gardens [MSG and TD Garden], and they're going to give us all they got. They got a lot. We're going to have play extremely well. We're going to have to get some breaks. Melo and Amar'e are going to have to make big plays down the stretch defensively and offensively. If that happens than we'll have a good shot at it."