Michael Vick: "I Couldn't Be In A Better Situation"
He was supposed to revolutionize the game. Instead, Vick has been the only player like him to have any success in the league, and even that success fell way below expectations before he was forced to miss two full seasons while being convicted and serving time in jail. This is not just a reclamation story. This is not Tiger Woods proving he can win again with a new lifestyle. This is a player who is significantly better without his distractions. We are finally seeing the Michael Vick on the field that we all hoped we would see in the NFL when he came out of Virginia Tech as one of the most unique, impressive and hyped athletes the game has ever seen.Ten seasons later, Michael Vick seems to finally "get it" when it comes to being an NFL quarterback. He spends as much time as possible studying his opponents and preparing for the next game. Then he goes home to a quiet household and "boring" life. That may sound like an obvious mid-season routine for an NFL quarterback, but that's not always the way he has been for Vick. Instead of relying solely on his natural ability, he is now figuring out the ways to make the most of his matchup and his tremendous weapons.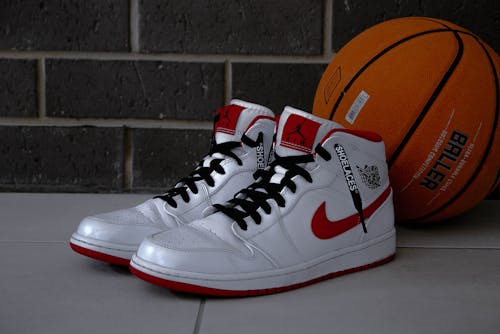 It's more than paying off. Philadelphia looks like one of the best teams in the league and Vick is an MVP candidate three weeks in. It's early, but his projected numbers right now are sick. Just based on what he has done to-date, Vick is on-pace to throw for 4,650 yards, 37 TDs and no INTs and run for 1,054 yards and six touchdowns. While those are crazy, "playstation" numbers, one can see how valuable he has been to this team and how fun it can be to watch a disciplined Michael Vick. This week, former teammate and mentor, Donovan McNabb comes to town. Both are saying this is just another game. We'll see on Sunday.Michael Vick joined Howard Eskin and Ike Reese on WIP in Philadelphia to discuss how his world has changed recently, making the most of his second chance with his preparation off the field, the weapons on the Eagles' offense, taking on Donovan McNabb and what Andy Reid tells him to do with the offense.
On what's changed in his world in the past few weeks (Host: "Your life has done a complete:
"For me personally, nothing has changed other than me spending more time here at the complex preparing myself for the competition on Sunday. That's pretty much it. Nothing has changed for me personally. I'm living a somewhat boring lifestyle right now, but that's what's best for me… I can't complain. I enjoy studying the game, learning as much as I can about the opponent. When I go home though, it's just me and my wife. It's not like it was before where I would go home and there would be a bunch of guys at the house, all my friends there. Now I go home to my family, which is not boring. I enjoy it and I love it. I would do it everyday.  That's just a part of it. That's just what I've been doing lately."
On how his preparation is helping him on the field:
"In the past I knew I could get by off my athletic ability. What knowledge I did have about the game I thought was enough. So I didn't really feel like I needed to study my opponent each week because nine times out of ten, I felt like when we got into the game, we played a totally different defense than what I studied so I kind of threw that out the window along time ago. As time went on, I felt like I was cheating myself because I could be learning… I feel like I short-changed myself and this time, I didn't want to do that."
On how he is making the most of his opportunity now:
"I just told myself that, given a second chance, I would do things different. Each and every week I was prepared for the opposition and that I would do everything in my power to know the other team in and out. I didn't want to leave the complex until I knew everything about who we was playing… I'm enjoying it because, the truth of the matter is,  I always knew I could do it. I think I just needed an opportunity to show it… Just having this opportunity to play in this offense like this where we are going to air it out and then I can make plays with my legs just makes it a whole lot easier on me. But we all know that on any given moment I can still have 100 yards rushing. That will never change."
On the weapons he has in the Eagles offense:
"When you got guys like DeSean (Jackson) and Jeremy (Maclin) and then you got Brent Celek and Jason Avant and LeSean McCoy, guys who are all playmakers. They all want the ball. They all know how to get open. They have a great feel for the game. It makes it a lot easier. When you have that kind of speed, you can almost go anywhere with the ball… To step in an have those kind of players is awesome. I couldn't be in a better situation."
On facing Donovan McNabb this week:
"It may be a little different to the fans and everybody else, but it's just another game. I'm excited about the opportunity to play against the Washington Redskins. I know it's going to be a very competitive game. That's what it's supposed to be like in this league. It's supposed to be tough. I'll go out and enjoy it and try to emerge victorious in the end… I appreciate Donovan to the utmost for providing me this opportunity… We just got to go out and play this game and not get caught up in me vs. him."