Lionel Hollins: "People are getting to see who we are"
Forget the Boston Celtics "finding" themselves, forget the South Beach All-Stars in Miami, and forget everybody else. The story of the 2011 playoffs right now is the Memphis Grizzlies. The Grizzlies have pushed the number one seed in the Western Conference to the brink of elimination and they are doing it in impressive fashion. Mike Conley Jr. is outplaying Tony Parker, Tony Allen is doing a tremendous job defensively against Manu Ginobili, Marc Gasol is playing like his brother Pau, the Grizzlies bench has been outstanding, and Zach Randolph has been a monster for the Grizz. They are up 3-1 on San Antonio despite playing this series without their second leading scorer, Rudy Gay.The Spurs are tough, they are battle tested, and they are resilient, but with how badly they have been outplayed, I don't think San Antonio is going to be able to get themselves off the mat and crawl back from this deficit. They look too old and Memphis looks to good, too quick, and too athletic for the number one seed.Lionel Hollis joined ESPN Radio with Ryen Russillo to talk about how much confidence his team has, what he was concerned about when the series started with the Spurs, Marc Gasol roughing up Tim Duncan, and how surprising the play of his team is to him.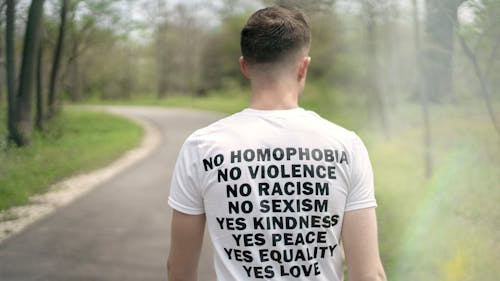 How much confidence his team has:
"I think winning that first game gave us confidence and I told them, 'if you don't think you can play with this team after tonight then something is wrong with you.' We played a pretty good game the second game, they got the win and made some big plays, but we've just been growing and believing more and more that we can if we keep doing the things that
What concerns he had with the matchups before the series started:
"Their three point shooting and their perimeter people penetrating. They have pretty much three playmakers and they have two others that can put the ball on the floor and get to the basket as well. You start out with Ginobili, Parker, and George Hill, then you add Richard Jefferson and (Gary) Neal. If you run them off the three point line they put the ball on the floor and go make a play for somebody. Then they have Tim Duncan inside, old reliable. We just came out with an emphasis that we're not going to give up open threes. We were going to try and run them off the three point line, just keep scrambling, and if we had to switch we would switch, do whatever we need to do to take away their three point shooting and not letting them get in a rhythm. Another key for that was us executing offensively and not turning the ball over so that they could get out and run. It's where they really hurt you penetrating and dishing out to the three point shooters as you try to help."
On Marc Gasol roughing up Tim Duncan:
"He's not looking to rough up Duncan. We play physical and when the shot goes up it's the big man's job to box out the other big man. They are doing the same thing with Zach Randolph because that's what he does best, that's what Duncan does best. Even with all of that, last night I think was the first time that we won the rebounding battle in the series. We have to continue to out-rebound them and we have been a good rebounding team all year long but so are the Spurs. We have to do a job of rebounding and continue it through the rest of the series."
On the surprising play of guys on the roster like Darrell Arthur:
"It might be a surprise to you guys but these guys have been playing this way and that's why we are where we are. Our bench has done a nice job with Shane Battier, Darrell Arthur, OJ Mayo, Greivis Vasquez, we have been able to really expand our team from a team that had a pretty decent starting five to a team that has gotten a little deeper with those guys improving and developing. (Host: seven of ten on jumpers for Arthur isn't a little surprising?) No. That's what he does. He's a jump shooter. I will say this here, coming into this series not a lot of people knew who we were. They knew we were the eighth seed, but as the series has gone on people are getting to see what we're made of and why we've gotten to where we are.