Leslie Frazier Not Buying Lockout Will Cripple 2011 Vikings: "Everybody's operating under the same rules, so it won't be an excuse for us…"
Though I couldn't care less about the Minnesota Vikings necessarily, I was thrilled to see Leslie Frazier named the interim head coach after the Vikings finally pulled the plug on the Brad Childress train wreck last year. The Vikings only finished 3-3 down the stretch after Frazier took over, but by steadying the ship rather than imploding, the Vikings and their fans were able to begin this offseason with a sense of optimism that they're not that far from being back in contention in the NFC. There are some talent deficiencies and age concerns on the roster, but Frazier seems like a coach who's going to get the most out of his men. He's got a great pedigree, having learned from and worked with great coaches like Tony Dungy, Dick LeBeau, the late Jim Johnson, and Mike Tomlin. And he's both a naturally gifted communicator and a polished Xs and Os guy from his extensive experience as a coordinator. Now, if only that pesky lockout would sort itself out so Frazier can get back to work establishing himself as a head coach that's here to stay in the NFL. Get it done folks.Frazier joined KFAN in Minneapolis to talk about just how frustrating it's been for him to not be able to get to work with his team following the encouraging finish to last season, if he agrees that teams like the Vikings and others around the league that are implementing new schemes and breaking in new coaches will be the one's most affected by the lockout,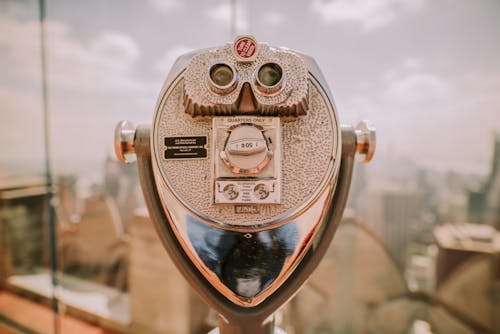 if there's a cutoff date in his mind where a normal training camp away from Minneapolis would be in serious jeopardy, why he thinks there's limited value to players-only voluntary workouts during the lockout, why he's still thrilled that his guys are trying to stay busy and active throughout the labor impasse, why he's impressed but not surprised that rookie first round QB Christian Ponder tried to get a group together in his native Florida, how the Vikings aren't  interested in signing a veteran free agent QB that would arrive thinking they had the No. 1 job locked up, how that philosophy is a reflection of the confidence he has in Ponder and Joe Webb, how the complimentary parts around whoever wins the QB competition are dangerous enough to make Minnesota a contender in the NFC North, why he doesn't believe Ray Edwards' future in Minnesota is necessarily coming to an end despite Edwards' recent comments, and how he hopes that he and his coaching staff can get away soon after putting in some hard work recently getting prepared for all types of different scenarios for training camp and the 2011 season.
On just how frustrating it is to not be able to get to work trying to build off the encouraging finish to last year:
"No question. I mean, all around the league you've got coaches trying to find different ways to prepare, and you're preparing for the unknown. So it gets a little bit hairy at times, but as you mentioned, it's something that's out of your control, so you do what you can with what you have."
If he agrees that teams like the Vikings who are working in new coaches and schemes are the ones that will be most affected by the lockout once it's all said and done:
"I hope not. We're doing all we can to try to prepare and get our guys ready for whatever happens when we find out we're playing football. The tough part is not having that first mini-camp, that pre-camp before the draft so our coaches could have had the chance to evaluate our players prior to . But everybody's operating under the same rules, so when it's time to play, it won't be an excuse for us not to succeed."
On what the cutoff date might be when the Vikings would not be on schedule to start training camp at the usual time and location:
"We're going to be talking about it more throughout this week. We're approaching some dates that are important, but there's still talking we're being told between the owners and players, so there's a chance something could still happen and then we're back in football business again."
If he thinks that's there's limited value to players-only workouts during the lockout where there's no coaching staff present:
"I totally agree. I've been in that situation as a former player when we were on strike in '82 and we were coming together as a group. And over time, the intensity level, and the fact that there was never really anybody to hold you accountable for snap counts or alignments, I mean, pretty soon guys' minds drift and you start talking about vacations and other stuff. I just know from personal experience, it's more important that the guys are doing something; it can even be on their own, it doesn't have to be in a group setting. That's not always what it's built up to be."
Whether he was anything but impressed by Christian Ponders' attempts to organize players-only workouts down in Florida despite being a young rookie:
"I mean, no question. For Christian to try to take it upon himself to try to rally the guys and bring them down to Florida to work out with him and some of the other players, that takes a lot of courage to do that. It shows the leadership qualities that we saw in him when we decided to draft him in the first round. So that's extremely encouraging, and hopefully they'll be able to get something together at some point."
Without naming names, is it accurate to say that based on his quotes this offseason, it doesn't appear that he's interested in bringing in a veteran QB that would arrive thinking they'd be the No. 1 QB in 2011 without having to fight for it:
"That's exactly how I'm looking at it. I want to give Christian and Joe Webb — along with Rhett [Bomar] — every opportunity to compete for that starting job. And any veteran, were we to go that route, that signed with us, he'd have to understand that. That's the approach we want to take. We want to make sure we do it right and do right by our young guys. That's the approach that I'd like to be able to take."
It sure sounds like that he has lots of confidence in his young quarterbacks :
"I do, and I have a lot of confidence in the people around them. That's the big thing — we have some good players in some key positions, and if we get the right guy under center and he understands the importance of protecting the football, we've got a chance to compete for our division again."
Whether he thinks his perceptions and attitude about the lockout is in anyway different than the majority of head coaches around the league that weren't former players like he was:
"No, not really. It's a deal that they're trying to work things out with the CBA. I've been on the other side where we've been in a strike situation; so I know how that goes. But I'm in a situation now where I have no baring on what happens between ownership and players. They're going to have to work something out, and when they do, myself and other coaches around the league will be ready to go."
If he's worried that the outspoken Ray Edwards' days with the Vikings are irreversibly numbered:
"No, not at all. We're just going to have to see what happens with the CBA and what rules we're going to be working under — if we're talking about guys that are going to be free agents after four years, or five years, or six years. And then we'll go from there when that time comes."
On what the immediate plan is for his coaching staff while they continue to wait for word on the lockout front:
"Well I want our coaches to be able to get away knowing that it may be for a very short period of time. So it's just such a different offseason than in years past for obvious reasons. But I do want our guys to get out of the office and get away understanding that we may be working from July to February right through the Super Bowl. So I think it will be good for them to get out of the office and spend a little time with their families, understanding that there's a good chance there won't be much of an offseason."
If he's had a chance to get away from the grunt work and clear his head at all:
"Well I'm looking forward to when we do that time off. Right now we're scheduling some things where we can't get away. But, I've told all the guys, 'keep your cell phone on, it could change in 24 hours.'"