Les Miles On Staying At LSU "I Have To Be Honest With You I Enjoy Who I Represent."
It may be hard to believe, but the words loyalty and college football may coincide for one day at least in Baton Rouge that is. Les Miles made it known that he had nostalgia for Michigan over the years. Miles bleed Michigan blue and maize being a former player there. Ultimately, at the end of the day, it seems for once that the relationship that a head coach built over the past 6 seasons meant more to him than leaving the program where he's won 62 games including 5 bowls and the national title for more money.For Michigan it seems as though the place that was once considered the pinnacle of college football excellence may be no more with the recent mediocrity the program has gone through. The former San Diego State head coach, Brady Hoke, has signed on at Michigan to take on the new challenge of righting the lost ship as Les Miles has decided to remain at LSU.As Scott Van Pelt noted "Today the news is that there's a 7-year extension for their head coach Les Miles through to be at one of the great programs not just in the SEC West, but the country."Les Miles joined ESPN Radio with Scott Van Pelt and Ryen Russillo to discuss he how would describe the last 72 hours for him, did the Michigan head coaching position get offered to him, what was the most important thing that made him remain at LSU, on being from Michigan but being okay with the fact that he may never go back there again because he has a great opportunity at LSU, how difficult it was to sort through this coaching decision and describing the challenge that coaching in the SEC brings to him.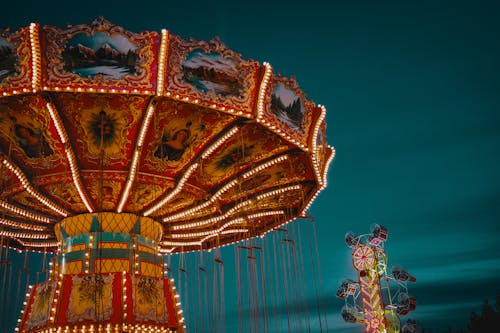 It's been an interesting 72 hours for you coach. How would you describe how it's been?
"Any time you make a decision it takes time and you consider so many different things. The information that you get and that you have to understand and read. I could say this today is a lot better than the last couple of days."
Was the Michigan heading coaching job offered to you?
"Again this is not a piece that I'm not really going to go into. There was a lot of information shared certainly with the best interest of the University of Michigan in mind. I can tell you that you always look at something as quality as Michigan and certainly it becomes a very strong consideration, but again I'm very fortunate to represent a great state, community and unbelievable school.
Ultimately what was the important thing that made you remain at LSU?
"The people that I work for in this building, the people such as the assistant coaches, the football ops, the weight-strength man, the players that I told that I'd be here for their time, the state of Louisiana and those 92,500 that sell out that stadium. I have to be honest with you I enjoy who I represent. My family being happy and enjoying the opportunities that the state of Louisiana allowed me to remain consistent to a commitment to these people."
Is the analogy that you're a "Michigan Man" but perhaps that's a place you'll never be at again because the place you're at in LSU has provided you with an opportunity to win National Championships?
"Yeah I think it does. I am Miles from Michigan and I will be. That's how I was raised. My fondness and lessons that I learned. The people that I enjoyed back there does not equate to a necessity that I coach there. Just because I am loyal and care and recognize that the credential of Michigan has really marked my life. I can't go by the sincerity and authenticity to the people I represent here in the state of Louisiana. It's too important."
How difficult is it to sort through all of this coaching decisions on your future given the speculation the last few days?
"Today is a beautiful day in Baton Rouge. We had a recruiting class on the board. There's a need to get this new year started and get these guys who have taken this break from the Cotton Bowl to get back to class, get in the weight room and make sure their studying. It becomes a new process. When you put a team together it's a brand new process. Today it's a wonderful piece. I'm very fortunate to be where I am at."
Some people would consider you crazy for staying in the SEC to coach considering it's a tough conference. How would you describe the challenge that the SEC brings you not only year in and year out, but week in and week out?
"If you don't enjoy competition, you don't enjoy the view of great players and opponents that can beat you, then you don't want in on this conference because it's every week. From Mississippi State to Alabama from Florida to Georgia it's pretty easy to find a very, very, good, very-talent, well-coached, prepared, competitive team. Generally speaking that's the next game."