LenDale White Gets Another Shot At the NFL
The so-called 'injury bug' has hit the Denver Broncos the hardest this offseason and thus far in training camp and has forced them to bring in some new players to add depth to their roster.  All-Pro Left Tackle Ryan Clady is recovering from major knee surgery after participation in an offseason basketball game, OLB Jarvis Moss broke a bone in his right hand during recent team workouts, NFL sack-leader Elvis Dumervil tore a pectoral muscle last week and is expected to miss the season, and running backs, Knowshon Moreno and Correll Buckhalter are out of training camp with injuries.  So the Broncos decided to bring in former Titans RB, LenDale White.It isn't often that an NFL player gets a chance to right some of the things he did wrong during his career, but that is exactly what has happened with White, thanks to the Broncos banged-up backfield.  White was acquired by the Seahawks on Draft day to provide depth at their RB position and to reunite with his former college coach Pete Carroll, only to be released shortly afterwards.  That was a humbling experience for him and he vowed that would never happen again.  After initially receiving very little attention, White ended up signing with the hometown Denver Broncos.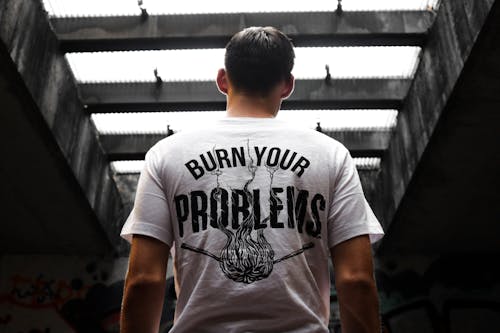 White's commitment to football has been questioned several times for showing up to camp overweight, and for his four-game suspension for violating the NFL's substance-abuse policy.  He is motivated to make the most out of his time in Denver and to retire as a member of the Broncos.  I feel like this was a good signing for the Broncos and if White can show that football is one, two, and three on his priority list, this signing will then become a great one.LenDale White joined 104.3 the Fan in Denver to talk about how committed he is to making his time in Denver work and how this is somewhat like another start for him, what went down in Seattle, getting suspended, how coming to Denver came about, and what he hopes to accomplish this year with the Broncos.
Whether being able to play for his hometown crowd is one of the best things that he could ask for as a football player:
"Yeah, I remember I played here my second year in the league, it was like a Monday night game, it was a big-time and special and everything.  But making sure that I am going to be here for eight weeks and everybody gets to see me and all of my family and friends every week.  It is going to be unreal.  I have a big family so it is going to be a lot of people out there.  I am anxious to see when they are going to start showing up here to practice."
His thoughts on having a unique challenge playing in front of his hometown crowd and what goes a long with that:
"What is the challenge?  That people love you?  (Host:  People asking you for stuff could be a challenge.)  I have been in the league five years now so I get it all over the place.  I get it at Southern Cal when I go back there.  Everybody wants to be a part of something great.  You definitely want to find out who is there for you but I am excited about this because I know that everybody that is going to be in my corner from here on out is on it for me.  I can't beat around the bush no more; I can't go up under the rock.  I am here, I am here to stay and this is what I want to do.  So if it is going to negative I am not going to be around it."
How committed he is to making his time in Denver work and how this is somewhat like another start for him:
"Yeah after talking to my big cousin, Chauncey Billups he came home a couple of years ago.  Just sitting down talking to him knowing what the city of Denver is looking for in me.  They want big things out of me but I expect bigger things out of myself.  I had a rocky road and I learned from that.  I don't want to be in none of these situations ever again in my life.  I want to be able to be out there with my teammates, play football and win football games.  If it doesn't have anything to do with football at this point or if it is not going to get me better in the football aspect, I can't touch it.  I don't want to touch it at all.  I don't want to be around it."
Whether he is a little disappointed in Pete Carroll:
"Things happen in life all the time.  I don't really care to comment on it, things happen, he went a different direction.  Thank god that he did because now I am at home."
His thoughts on what went down in Seattle getting suspended and how coming to Denver came about:
"First off, it was probably the hardest thing that I ever did in my career.  I have never had to sit out any games.  I have always been one of the guys that they count on during the year.  But at the same time it was probably the most humbling thing in my life.  You sit there and got to watch C.J., Vince Young, see stuff about Tim Tebow and stuff so you just keep watching NFL Network, they are talking about football and you are at home watching it, it gets you.  There is a knot in your stomach that you never knew you had and that hurts everyday.  Once I got the call, Drew told me that I had to get up here and I couldn't wait, it was the opportunity.  I said that if I get a chance to come home and play for Denver I am going to do everything I can."
Thoughts on the notion that he did not receive any interest from other teams:
"I got some calls.  I don't want to put the teams out there, it is what it was.  I definitely did receive calls.  I don't think they were going through my agent.  I think what they thought was that it was probably going to be a lot longer before I got signed, just because of the suspension, so they probably wasn't expecting me to get picked up so early in training camp, but, you know, I am glad they did."
What he hopes to accomplish this year with the Broncos:
"Right now I just want to compete.  Competition is the best thing that could ever happen to a team because once everybody is competing, the level of their intensity, the level of their play, the level of everything rises.  I just want to bring that competitive edge here.  I am not going to sit here and sat that I am going to start or I am going to get 100 touches, I can't say any of that.  All I want to do is go out here every week and help my team get better.  I think with the guys that we have we will be alright this year."