'LeBron Watch 2010′ Is Underway
The NBA Free Agency period began at midnight and today marks the start of the endless coverage of "What Will LeBron Do Next?"  This is also the busiest day for the teams who are aiming for the players in free agency. The Chicago Bulls, New York Knicks, New Jersey Nets, Miami Heat are among the top teams to get LeBron and other players.  This is unlike any other NBA free agency period because the top players in the league today are free agents and can decide to go anywhere they want.  As to where these players will sign really depends on where LeBron decides to go.  Once LeBron decides his destination, all of the other free agents will then decide on theirs.  This is almost like a game of musical chairs.  LeBron is the music, the other free agents are the contestants, and once the music stops they better find a chair where they can sit.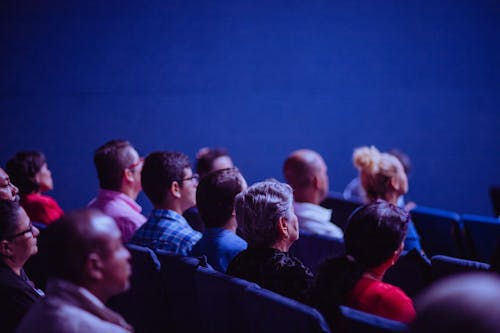 If they fail to find a seat, they will have missed out cashing in on a once-in-a-lifetime opportunity where they can possibly sign a max-contract in the prime of their career.The last few weeks the rumors have been flying around about where LeBron is going to land.  The most talked about scenario thus far has been the possibility of LeBron, Chris Bosh and Dwayne Wade all teaming up in Miami and Pat Riley returning as head coach.  What a team that would be!  I can't remember a team that would have as much firepower as the Heat would if this scenario plays itself out.  If that were to happen, these players would have to check their egos at the door and play team basketball.  Another much talked about scenario involves LeBron signing with the Chicago Bulls.  He would join Derrick Rose and Joakim Noah, which would make them an immediate, formidable contender in the Eastern Conference.  With all of the drama around the NBA Free Agency, our minds have become clouded and let's not forget that the Cleveland Cavaliers still have the biggest shot of landing LeBron.
I wouldn't be surprised if he decides to re-sign with Cleveland, would you?
To talk about this in more detail and add an insider's point of view, Michael Jordan's former agent, David Falk joined WFAN in New York to talk about what he thinks LeBron is going to do during free agency, whether he thinks New York has a chance to sign LeBron, and LeBron considering turning down getting more money in Cleveland vs. getting less money in Miami.
What he thinks LeBron is going to do during free agency:
"I don't think anyone knows because LeBron is going to make his own decision, but I think that his two choices really are to stay in Cleveland for two years and then maybe come to Jersey when they move to Brooklyn.  The inside people I am talking to are all telling me that he and Bosh are going to team up with Wade and go to Miami together because Riley is going to come out of retirement to coach the team…  One comment that I would like to make is unlike in '96 and the previous years, this is a situation where there was no negotiations.  In '96 you had to decide whoever owns, who was willing to pay what, the first two hundred million contract out of sports came out of the contracts in the '96 free agent class and this year the salaries are all set so it is like walking into a buffet and deciding what dishes you want."
If he were LeBron's agent, whether or not he would sway him one way or another if it came down to winning championships or the chance to create a better brand image:
"First of all, I totally disagree with you.  As big as New York is, this is not '96 anymore.  Twitter, Facebook and all of the social media I think you can be on Neptune and be a brand if your name was LeBron James.  (Host:  So New York offers nothing?)  I didn't say that. New York offers New York.  I think it is a really nice place but I don't think the marketing advantages like you had ten or fifteen years ago area as relevant as today."
Whether he thinks New York has a chance to sign LeBron:
"If the guys got together and I guess obviously they have and two or three of them can come to New York all together.  Maybe two max guys a third guys and a sign and trade, I think what they would have what they need to make a run but I don't think he would come for marketing reasons and he shouldn't come from marketing reasons.  He should come where he goes to win."
Whether the Knicks can work out a sign-and-trade with the Nuggets for Carmelo Anthony and be able to bring in Chris Bosh and LeBron and still be under the salary cap:
"Absolutely.  I think the question to do a sign-and-trade you really have to have a major asset.  Carmelo in my opinion is one of the five best players in the NBA.  The Knicks don't have anyone on their roster good enough to trade for Carmelo Anthony unless the Knicks are just trying to unload his salary like the Nets did yesterday with Yi.  But it could happen.  What I do think is a more likely scenario Boomer, if I could give you one.  The Wizards in my opinion will be trying to unload Gilbert Arenas.  If they trade Arenas, who has got four years for eighty million and trade for Eddy Curry, who has got one year, ten or twelve, they could still bring in a few more free agents.  If they bring in Arenas, you would get LeBron, Arenas and a power forward, whether it is Bosh, Boozer or Stoudemire.  I think that is doable but I don't think that is doable for Carmelo."
On LeBron considering turning down getting more money in Cleveland vs. getting less money in Miami:
"Well you really aren't going for less and that is the rub.  What happens is Cleveland can play LeBron an extra 2.5% more than Miami can but because as you do know Miami has no state taxes so his salary is worth 5% more in Miami than it is in Cleveland so Cleveland actually has a 2.5% penalty compared to Miami.  What Cleveland can offer LeBron is a sixth year on the contract but at 25 years old I don't think LeBron is thinking that he is going to sop playing at thirty.  I think if you are Joe Johnson or Amar'e Stoudemire and a little older, I think the sixth year is extremely valuable."