LeBron James On Ehlo, The Final Seconds, And His Ultimate Team
Michael Jordan didn't win a title till his seventh year in the league.  LeBron James is currently in his sixth.  Don't think for a second LeBron doesn't know that fact – and, we won't forget that LBJ entered the league straight out of high school.  A student of the game, LeBron is very aware of what the greats did before him, especially the greatest ever.  It's ridiculous to predict who will win this year's Finals – although it is serious fun – but it's almost a lock LBJ will get there.  The way the Celtics and Magic are currently playing in comparison to the Cavs does not need comparing.  After two series sweeps, 'Bron and his mates are licking their chops, inventing new pre-game shenanigans, and waiting to romp either Boston or Orlando.  I don't think it matters who the Cavs see, and I'm pretty sure it doesn't matter much to 'Bron either.  LeBron James joined The Dan Patrick Show to discuss his ultimate lineup, Jordan's shot over Ehlo, and what makes him happiest in the seconds leading up to the final buzzer.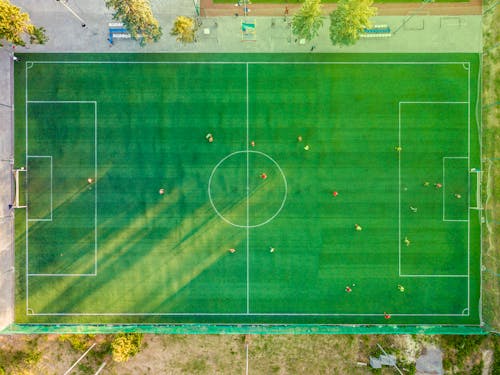 How do you feel about Jordan's shot over Ehlo?
"What (Michael) Jordan did to Craig Ehlo is dead wrong, man.  For him to go up and act like he was gonna take the jumper, and then wait for Craig Ehlo to fall on the ground, and then shoot it, I think that was dead wrong by Michael Jordan.  He should not have done that to Craig Ehlo.  He's a good player, man, he shouldn't do that."

What's your mentality at the end of games?
"I want the ball in my hands when the game is on the line, and the game is decided, I want the ball in my hands.  It doesn't have to end in me taking the last shot, for me, having the ball or taking the last shot, is doing what's best for my team… (Patrick: What would mean more, hitting it yourself or passing it to a teammate who hits it?)  Me passing it to a teammate and him hitting the game winner, that means I will definitely draw a defender, or draw a double team, or something like that, and feeding my teammates… That manner is the ultimate for me."
What is your optimal starting 5?
"Magic Johnson at the 1, I'm gonna take Michael Jordan at the 2, I'm gonna take myself at the 3 since they're playing alongside me, I'm gonna take Kevin Garnett at the 4, and, wow, at the 5 (thinking)… Shaquille O'Neal.  (Patrick: Why did you hesitate on that?)  Because I like Kareem too, and Kareem is great, but I like Shaq – he's just more intimidating.  If I got in to a fight, I know Shaq would be right there to help me."