Larry Fitzgerald Says Not to Read Anything Into Him Working Out with Donovan McNabb in the Desert
In a division that seems to be wide open just like it was last year, the Arizona Cardinals have a great opportunity to get back to the postseason after finishing just 5-11 and last place in the NFC West in . However, they won't get that opportunity unless they find a new signal caller.In an offseason with a lot of chaos, the Cardinals are one of the teams that are getting hurt the most. They need a quarterback and even though they had an opportunity to draft one with the 5th pick in the draft, they passed and took cornerback Patrick Peterson. It was a good move. One of the most important things for the Cardinals moving forward is keeping their star player, Larry Fitzgerald, happy and giving him a quarterback that is actually capable of getting the ball in his hands consistently. The Cardinals aren't as bad as their record indicates and with a competent quarterback they could be the favorites in the wide-open NFC West.
Blaine Gabbert wasn't going to take them to that level. Nor was Jake Locker or Christian Ponder or any other first year QB. If the Cards can't trade for Eagles backup QB Kevin Kolb, they should try and nab a veteran like Matt Hasselbeck, Marc Bulger, or even Donovan McNabb. Without a new CBA, none of this is possible for Arizona and they are one of the teams getting hurt the most by the lockout.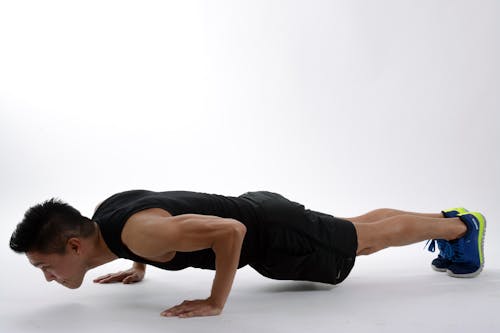 Larry Fitzgerald joined Fox Sports Radio with Petros and Money to talk about how tough the offseason has been with the lockout, what the idea was behind the workouts that he organized in Arizona with NFL players, Donovan McNabb working out with him in Arizona, why Matt Leinart failed as a quarterback in Arizona, and what he thinks of A.J. Green as a wide receiver who was considered the best receiver in the draft.
How tough the offseason has been with the lockout:
"As a player it's unfortunate because this is not what we wanted. We want to be playing football, we want to be participating in OTA's, and we want to be participating with our teammates in activities around the building. This is what we have been doing for as long as any of us can think of and we want to continue to get back there."
Why he decided to organize workouts this offseason:
"I wouldn't say I organized it. ASU has done a great job of letting us use the facilities there. Some of the guys showed up to get the workout and throw the ball around. I think the thing that you really miss is being in the locker room, being around the guys, the team camaraderie, just that special bonding time that you have with your guys. I think we're able to get that right now but there is nothing like being in the locker room."
Whether or not people should make anything of Donovan McNabb working out with him in Arizona:
"Yeah Donovan has lived down here in Arizona for the last 10 years. He lives right up the street and obviously I'm a big fan of his and I have been following his career since he was at Syracuse. We've been good friends over the years and he works out when he wants to with us. It's not really a big deal. There are a lot of guys on other teams working out with us so it's more about guys getting the work in and at the end of the day we're a fraternity."
On why he thinks Matt Leinart failed in the NFL as a QB:
"I wouldn't go as far as to say he failed or anything like that. We just went in a different direction. Matt's a heck of a player. I think you can all attest for that watching him grow up in the LA area, playing at SC, Heisman Trophy, National Championships, he's got all the ability that you could ever want in a quarterback. The things just didn't work out here in Arizona, but the future is still bright for him. He has time to latch onto a team and lead another organization."
What he thinks of rookie wideout A.J. Green:
"He's a monster. Every tough catch you could imagine he made at Georgia. I went down there and got a chance to watch his team play and I've been a big fan of his as well. I love college football and just to be able to see those young guys compete at such a high level and then you get a chance to meet them and see the kind of person they are, he really makes you pull for him. I hope he really has a successful NFL career."