Larry Bird Clears Air About Shooting Contest with Chris Mullin, Confident Reggie Miller Will Get His Hall of Fame Call Someday
by Michael Bean
If you're hoping for loads of NBA Lockout news, no such luck. Larry Bird, the president of the Indiana Pacers, is obviously prohibited from talking about anything CBA related. But Larry Legend is always worth listening to mainly because if the host is worth his salt, we'll hear at least one new story or anecdote about Bird and his illustrious career. That's the case here as Bird fields questions about a shooting contest with Chris Mullin at the '92 Olympics in Barcelona, Reggie Miller, Dennis Rodman, and first arriving in Boston as an intimidated country boy.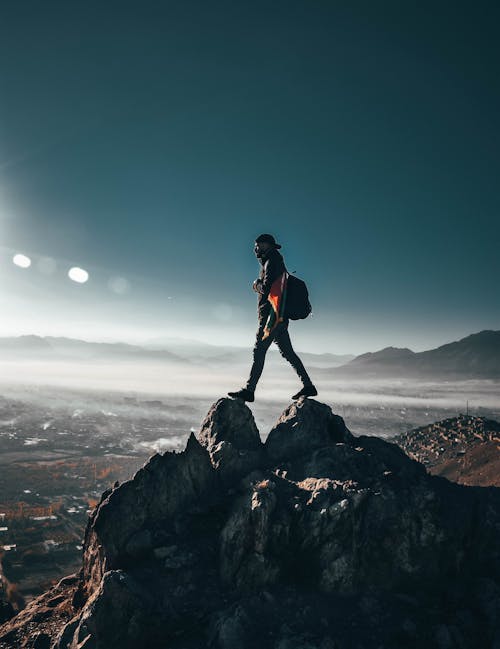 Bird joined WNDE in Indianapolis to talk about what his typical workday has been like recently while the lockout has been in effect, how he and the rest of the Pacers front office is preparing as if there will be a NBA season, on Chris Mullin (who he played with in the Olympics and coached in Indiana) getting enshrined into the Hall of Fame this past weekend, if players ever talked about their Hall of Fame credentials like so many fans and media members love to do, if he could clear up the unverified stories about him and Mullin having a high-stakes shooting contest during the '92 Games in Barcelona, if he was surprised that Reggie Miller wasn't even included in this year's ballot, why he thinks Miller will ultimately get his due in the Hall, how he can't think of too many fellow players during his time that weren't recognized and honored for their greatness, how Dennis Rodman's complete game was deserving of his induction, how intimidating it was for a country boy like him to begin his pro career in a big urban city like Boston, and why getting on the court early and often after arriving in Boston helped him overcome most of his anxiety and apprehension about being in such a foreign place.
On what a typical workday is like these days with the NBA lockout in full effect:
"Well what we do here is we start scouting for next year. The draft's been over for three months; we go back, go over all of our notes and really prepare for the draft next year."
Is he and the rest of the Pacers front office preparing as if there will be a 2011-2012 NBA season:
"Oh yeah, we talk quite a bit about what we're trying to do and player we're looking at. And hopefully we'll be very active once we get going."
On Chris Mullin, his old friend and teammate on the Dream Team, being inducted into the Hall of Fame:
"Well it's a great honor and I'm so happy for Mully because I know the work he put into it and what he went through. He was a special player, and he was one of the guys who was very professional in going about his business. We're all very happy for him. I've known Mully for a lot of years — I've played against him, I coached him, we're friends and I couldn't be more happy for him."
If players ever talked about their Hall of Fame credentials like fans and the media love to do:
"No, I think baseball players do that more than anyone. I think we just played, they wouldn't much talk about it, in the press every once in a while they'd mention it. I remember I was in the league for three or four years and they started talking about it. But that wasn't the goal at that time. The goal was to win as many games and championships as we could as a team and how we was going to get better in the summer and how we was going to beat them damn Lakers. That was about it."If he could clarify the conflicting stories about him and Mullin having a $100 dollar per shot shooting contest while in Barcelona for the '92 Olympics where he fell way behind early only to roar back, tie things up and then declare he was done. True?"Well  we weren't playing for money, it was just for pride. But when I went over there, I didn't know if I was going to play at all because of my back situation. So I wasn't practicing as much as the other guys, and a lot of the practices I had to sit out. But one day Mully came down and we started shooting together, and then somebody started talking about who was the better shooter. So we started playing, and I was down a lot. We played by points. But I made the rally and got back to even and walked out."
If he was surprised that Reggie Miller not even included on the ballot in his first year of eligibility:
"Well I was also surprised by Reggie not getting on the first ballot, but Reggie will get in. I know it took Dennis Johnson a long time, and I thought Dennis Johnson was the best player I ever played with. And I had a lot of great talent — Kevin McHale was a great player, and Robert Parrish. But he'll get in. I don't think it really matters if you get in on the first ballot just as long as you get in. And he's very deserving of that."
On what explanation he could possibly think of for Miller to not even be included on the ballot, even if most agree he wasn't worthy of being inducted on his first year of eligibility:
"I really don't know, I don't know how they do the ballots these days. But there were probably a number of players that they thought needed to get in before Reggie. But really if you're good enough, you should get in on the first ballot. But I don't know the whole process now, but Reggie will definitely get in. When you bring up Michael Jordan, you're talking about the best player or one of the best players to ever play the game. So that's pretty hard to compare to. But I coached Reggie and I played against Reggie. So I've seen him every day; I know how good he is."
Who would he categorize as guys who were much better than they're remembered as these days after their playing careers have long since finished:
Well you know, in the '80s there were a lot of great players. I thought Dominique Wilkins was a great player. He made the All Star Team about every year. I mean, there's just so many. I don't know if any of them did. Isiah is in the Hall of Fame; Barkley's in the Hall of Fame; Patrick's in the Hall of Fame. They're all great, great players. But Dennis Rodman got in, I thought he was an excellent basketball player. Joe Dumars was a great basketball player. I don't know if anybody got left out."
On Dennis Rodman's defensive excellence often being overlooked:
"He is. He was a great defender individually and off the ball. He took a lot of charges. Dennis was a pretty well rounded player. I mean, he never really scored much, but when he first came in the league he was scoring some points. But I guess he found his niche rebounding and defending and that's what they needed. He did it as well as anyone."
If he thinks clutch performances in the playoffs like he and Reggie Miller turned in should help a player's HOF chances?
"Absolutely. I've seen Reggie make them shots, I was standing right there beside him. It gave me goose bumps. And if it gives me goose bumps… If you were in the stands you were happy, if you were a New York fan, obviously… We have a picture here of Reggie hitting a shot, and right when it was releasing his hand, you can see in the background the Knicks fans — some of them had their head down, some of them had their hands over their eyes going 'oh my god'. And it went in. So, he had a reputation of going around and hitting last-second shots. He won a lot of games for the Indiana Pacers."
On how hard it was for a country boy like him to begin his NBA career in a major urban center like Boston:
"You have no clue what it was like when I was out there. I can remember packing up my car and taking off to Boston, and getting about two hours out and going 'where in the hell am I going and what am I doing?'"
How did he show that he was in any apprehensive about not feeling like he belonged in a new city:
"You know, the best thing that happened to me when I got out there was I got in at night, and I got a call from Dave Cowens and he said 'hey we're going to be working out the next day and would you like to go.' I said 'yeah.' And he was like 'well, I'll pick you up at 10 o'clock. Him and Rick Robey made me feel comfortable right away. And a week later we started training camp…. not training camp but summer league …. and Cowens showed up, M.L. Carr showed up, Robey was there, all the rookies and free agents was there — so I got into basketball right away. That's what kept my mind of being in a big city. But once we started playing — because I got out there late — but once we started playing I felt comfortable, because I've always felt comfortable with the basketball in my hands and I had it in there right away."