Kirk Morrison Wants Tom Cable Back as Head Coach
When Al Davis named Tom Cable interim head coach after firing Lane Kiffin four games into season, I don't believe he thought that Cable would last this long. Cable's record since taking over as head coach is 9-19. That record is kind of misleading because the Raiders played some good football in 2009. Had it not been for the erratic play of JaMarcus Russell, the Raiders may have had a winning record. The Raiders beat the Steelers, Eagles, Broncos and Bengals this season but those wins were overshadowed by losses to the Chiefs, Redskins and Browns.Al Davis said that he would make a decision on Cable's future with the team by Monday. Based on what I have heard from Kirk Morrison, the players really like Cable and would like to see him back next year as head coach. The Raiders need someone to guide them out the black hole as they have now had seven straight double-digit-loss seasons. Can Tom Cable bring them back from the abyss?Kirk Morrison joined XX Sports Radio in San Diego to talk about when the next time he is going to visit San Diego, what he thinks the Raiders should do about Tom Cable, whether he likes Tom Cable as a person and if he is a nice guy, and whether the team had a problem about JaMarcus Russell and his performance.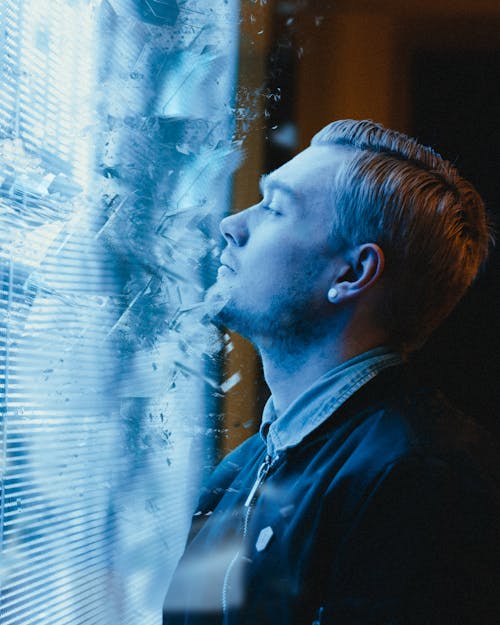 On when the next time he is going to visit San Diego:
"Soon, and I am just taking a little bit of time trying to relax and figure out what my next move is. Right now I am a free agent with football so you definitely want to sit back and see what your options are early on right now, but definitely going to get back down to San Diego and start working out. There is not so many places in the United States where it is winter and 75-80 degrees is the norm. So I am looking forward to getting down to that weather."
It is never boring playing in Oakland, huh?
"No there always seems to be something. You know what I mean? But I think that is just where we have come from with the football team that we are and our history. When you are on top for a long, long period of time… now kind of we have been out the box for the last couple of years. So we definitely showed a lot of signs for improvement this year but we are still always going to be the talk of the NFL. You kind of understand that when you are going to be a Raider that it is going to be like that and it is up to you to kind of drown that stuff out."
Whether he gets tired of losing while playing in Oakland:
"You get tired of certain things but at the same time it comes down to who you are as a football player. With me I have always had the approach of just going out doing my job, playing hard, taking care and controlling of what I can control. There is a lot of other things in the game of football that are beyond my control and what I can do and I was always told to do your job and do what you have to do because others will follow but also those other distractions wont ever affect you if you don't think about them or let them jump into what you have got going."
What he thinks the Raiders should do about Tom Cable:
"Well we'll see definitely. I mean I would love to have him back. If I am an Oakland Raider next year, what he had to deal with this year is a lot. We are talking about on the field, off the field, but like I was saying earlier he never let the distractions or what the outside media or people said affect him. He came to work everyday. He got us ready to play some football games and we beat some quality opponents. We should have won a lot more games than our record showed this year."
Whether he likes Tom Cable as a person and if he is a nice guy:
"Yeah he is a good guy. A real good guy. He just gets us ready to play. A lot of times this year there was a lot of games where people just could have said that we should of just gave up, we just shouldn't even of showed up but we beat two playoff teams in Cincinnati and Philadelphia, beating Pittsburgh. There were some quality wins that we had we just didn't put the next week together. We just didn't put the wins in a row and it is so crucial to do that in the NFL. You talk about what the Chargers have done down there. To win that many games in a row is almost, I wouldn't say unheard of because Indianapolis has done it in the regular season, but it is so hard to win back-to-back let alone go on a win streak like they have done over the last ten or eleven games. That is just where we have to get to that consistency. If you get consistency that is where you start to build and everybody starts to believe in what you have going."
Whether the team had a problem about JaMarcus Russell and his performance:
"As far as what do you mean ,by JaMarcus? As far as him being a quarterback? (Host: Him not preparing and being at those exit meetings.) Well when you think like that about the exit meetings and all of that stuff, you are definitely surprised ,but like I said it just comes down to what I can control. I can't control what other players do and how they practice, how they play, how they study and do all of that. It is up to that player to go out and do their job. That is what I believe in and that is what my faith is and I have to have faith and belief that they are going to do that. If I worried about what they are doing then it would take away from my game. That is one thing that I always try to tell players, rookies, guys that are in the league that when it comes down to it they are not going to evaluate you and trying to help everybody else. They are evaluating you and your performance and you can't take anything away from that."