"Khloe and Lamar" Premieres This Sunday As Khloe Kardashian Claims She Is "The Boss" In The Celebrity Couples New Show
Apparently the game of love has a new dream team couple as Khloe and Lamar debuts this sunday on the E! Network. It seems like reality television never gets old for the general public, so why not put together a new reality series surrounding one of the most well known couples in the NBA? Khloe and Lamar finished filming after the Los Angeles Lakers won 17 of 19 games coming out of the All-Star break according to Khloe Kardashian. The thoughts process behind many Lakers fans had to be would this new television show truly distract Lamar Odom from his game? It looks like it hasn't based on the Lakers play.Khloe and Lamar examines Lamar Odom's delicate realtionship with his dad according to Khloe. She's also excited to have a new television show that will feature a prominent male role in it. Whatever the case may be most fans who will be tuned into this program will be die-hards of the Kardashian's and maybe even some sports fan who really wanna see what makes the strange world of Lamar Odom tick on a daily basis.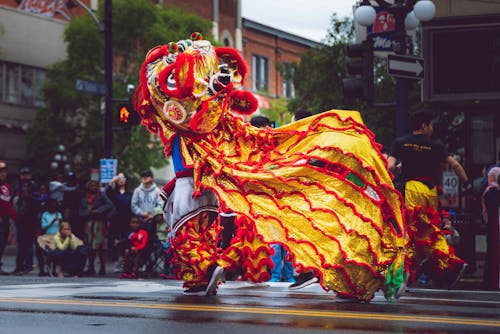 Khloe Kardashian joined ESPN Radio in LA with Mason and Ireland to discuss her feelings going into the debut of Khloe and Lamar, was there anything off limits while filming the new television show, was there an agreement that the show had to wrap filming before the NBA playoffs, how is Khloe and Lamar going to be different than Keeping up with the Kardashians, why does her name come up first on the television show and how sloppy of a person is Lamar Odom.
Are you nervous or excited about the big debut of the new television show?
"I'm blushing from like… I'm so red. You guys made me so embarrassed right now."
Was there anything off limits while filming this new television show or was it just turn the cameras on and everything goes?
"Well I mean that's…we kind of just say whatever happens just goes because that's what we do with our family show. We just let anything go. You know we have editing rights. We're allowed to not have something in there, but how I met Lamar's dad for the very first time was he showed up at an appearance of mine. It wasn't planned and we weren't intending on having Lamar's dad on the show. I never met him when we started filming and than you know he popped up and my heart is racing. You'll see it on Sunday night with our first episode. My heart's racing because I'm confused I don't know if Lamar wants his dad on camera. I'm thinking 'oh my god is he going to get mad?' I'm at a book signing in front of fans and I get to meet him for the first time. It's kind of awkward and uncomfortable so you know that wasn't intended, but it's life and it happened. Lamar's relationship with his dad is going to be for the rest of life."
Was there an agreement that the show had to wrapped before the NBA playoffs?
"Yes. I made that rule. I don't want Lamar…whenever Lamar… I tell him to tell me if he is too tired from practice or if he has two back-to-back games and he needs rests. I tell him to tell me. I will make sure they [television cameras] will follow me around. I don't ever want this [the show] to compete with his big, main focus, job. This is just supposed to be a little fun thing for him. It's not supposed to be stressful or anything that's too much for him to handle. He has to just give me the look and I'll make them stop filming."
How is Khloe and Lamar going to be different than Keeping up with the Kardashians?
"I think it's a very different show. You know now there's finally a really strong male figure that is prominent on every single episode. You know a lot of people, maybe not you John (Ireland), but a lot of people do not know Lamar for being Lamar. They know him as this incredible athlete, but they don't know his personality and his family life and just how he is as a person. He's hilarious and he's out-going and silly. He's just an amazing person, but people don't get to see that when he plays obviously. This is really going to give people insight on who he is and get to see another side of him."
Why does your name come up first on the television show? How do you assert yourself as "the boss" in the relationship?
"Because I'm the boss. No I just think Lamar knows how to let me feel like I'm the boss, but Lamar and I, love and adore to death, but if I wasn't there to tell Lamar you have practice at this time. I have to wake him up every morning. He would just…he's not someone that's very prompt all the time. That's why he always calls me 'the boss.' I'm always bossing him around."
How sloppy is Lamar Odom?
"He is a…honestly I've never met someone as sloppy and slobbish as he is. I understand it when he gives me his reason. He's been in the league and this is his 12th season and you know he's use to being in hotels and traveling and everyone cleans up after him. When he's at home he's just use to throwing things and taking one shoe off there and one shoe off here, but like he will literally open the refrigerator and than not shut it. I don't understand. He just takes milk and leaves it out on the counter. He just like could care less."