Karlos Dansby, Dolphins Try to Step Up Game Against Patriots
The Miami Dolphins, and particularly their defense, could not have started the NFL season much better. The Dolphins' D gave up just 20 points over its first two games, helping the Fins earn road victories over Buffalo and Minnesota.In Week 3, it was the offense's turn to take some of the spotlight. After scoring just 29 points combined in the first two games, starting quarterback Chad Henne and the Dolphins' offense nearly matched that number with 23 against the New York Jets.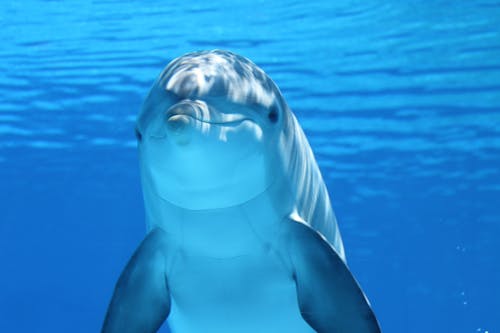 The problem?
The defense wasn't there this time. Miami gave up 31 points to Mark Sanchez and the Jets, losing at home to fall to 2-1. They face a similar predicament tonight on Monday Night Football, hosting the New England Patriots ahead of a bye week. And that week off will surely feel a whole lot different to the Dolphins if they're 3-1 as opposed to 2-2.Karlos Dansby joined WQAM in Miami with Sid Rosenberg to discuss the punters name (neither Dansby or Rosenberg could come up with the name of the top of their head), defensive struggles against the New York Jets, his thoughts on Mark Sanchez, how good the Dolphins' defense can be this year, what it's going to take to beat the Patriots tonight and how coach Tony Sparano's demeanor changed with Miami's first loss.
On Miami's punter's name:
"You talking about Carpenter?" No, he's the kicker, who's the punter?: "Oh you're talking about Brian … damn, what's his last name, man?" It's Brandon Fields, I think: "Right, yeah, Brandon Fields. There it is."
On Miami's defensive struggles against the Jets:
"I think we've all seen the film and we all know we shot ourselves in the foot on defense. It was very bitter watching that film the next day. It was sad. We really was disappointed in ourselves. We let the team down. We're trying to put forth the effort to not let that happen ever again."
On how good Jets quarterback Mark Sanchez is:
"He's pretty good. For him to recognize when we made mistake and wasn't playing with great techniques, he made some great throws. You can't take nothing away from the guy. He played well that day."
On how good Miami's defense can be:
"We can be great. That's the thing about it, we can be great. Right now, we're not there. We're not doing it together. We've got to do it together in order to be good. I've said that all season and that's what I told the guys today, it's a long season, so we have to put the games together now. We have to string the games together now if we want to play at the end of the year."
On facing the Patriots on Monday Night Football:
"We've just got to execute. If we're not great here, we've got to execute those guys. Those guys are efficient and they're going to take shots. Tom Brady knows exactly where he wants to go with the ball. We've just got to be efficient and execute. If we execute, we can have a great outing as a team."
On how coach Tony Sparano changed when the team fell to 2-1:
"It totally changes. It already changed. One loss already changed everything. … Sparano has always been a hard ass. It's Sparano, that's what you're going to get. … That's just what he is. He's going to ride your ass regardless if you win or lose. I respect that. I like that kind of characteristic in a man, especially if I'm playing for him. I'll do whatever Coach Sparano asks me to do out there."