Justin Tuck Is Hopeful That Osi Umenyiora Will Remain In New York, Reiterates That G-Men Are Still King In The Big Apple
The last time we heard from Justin Tuck he was calling out Philadelphia Eagles running back LeSean McCoy for using social media (twitter) to take shots on teammates of his like Osi Umenyiora. Now that the NFL lockout has been lifted the New York Giants front office has been dealing with the inevitable, which is Osi Umenyiora's ongoing contract dispute. The situation has continued to get uglier by the day as Umenyiora is disgruntled about a contract that is paying him $7.1 million over the next two years. Umenyiora is looking for a new six-year deal around $10 million per year.The Giants originally said Umenyiora's agent, Tony Agnone, could shop his client around for a first round pick in th draft, then lessened their demands to a second round pick as of last night and by mid-afternoon Wednesday they completely took the disgruntled defensive end off the market.The Broncos, Ravens, Seahawks, Rams, and Chargers all showed interest, but didn't want to give up a first rounder for the man who piled up 11.5 sacks last season. Justin Tuck understands that football is a business explaining that he tries not to talk with Umenyiora about his contract situation. In reality all these players are friends, but when it comes to money everyone is out to get theirs and that should come as no surprise. The Giants are stuck in a difficult situation with a player like Umenyiora who has superior talent, but continually prefers to complain about money. Justin Tucks feels the Giants can weather the storm if Osi where to somehow get shipped off now, but would rather see his teammate remain on the front line with him.Justin Tuck joined WFAN in New York with Joe and Evan from Giants Training Camp to discuss his view on how the Osi Umenyiora contract situation will get resolved, Osi Umenyiora speaking of his contract situation with his teammates, the New York Giants having enough depth and talent to survive if Osi Umenyiora departs, being concerned about the Giants linebacker depth this season and looking forward to playing the New York Jets on Christmas Eve along with shutting up Rex Ryan.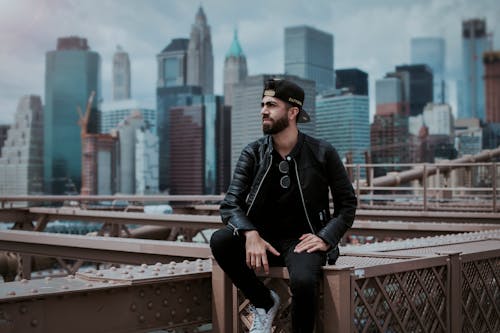 How do you see the Osi Umenyiora situation getting resolved? Do you see Osi playing in New York this season?
"I honestly do not know. I know in his heart he would love to be back here. We all understand it is a business and he has to do what is best for him and his situation. I'm just wishing that hopefully he will end up being a Giant when it's all said and done. As of right now it could go either way. I mean we really do not know."
What does Osi Umenyiora say to you? Does he talk about the situation?
"I mean we try best to not even bring it up. He was in meetings today and all he was talking about was giving young guys pointers on how to read people in their stance and he was just doing everything he did years before like he was still a part of this football team. It really doesn't come up as much as people think. The last thing we want to sit out here and be talking about is the possibility of him not being on this team this year, so we try to go about things as usual."
In the event that Osi Umenyiora doesn't come back to the Giants do you guys have enough to pick up the slack?
"Definitely. Obviously you can't replace a talent like Osi, but if he's not here Jason Pierre-Paul is making huge strides. We all know what Mathias Kiwanuka can do at that position, so I mean yeah we feel confident in those two guys being able to step up and hold their point."
Are you concerned about the linebacking situation here? Are you happy with the linebackers playing behind you?
"I am. I think considering what we put on Jonathan Goff plate last year I think he did a pretty good job. He has a year under his belt of running this defense and we put a lot on him for his first year starting. We put a lot on him, so he had some mistakes last year, but I think you will see that building process become more mature this year. Obviously you know what kind of athlete Michael Boley is. We are looking for a guy…we need somebody in that role to step up and I think he is poised to do that. He understands now what is at stake for him and what we are asking him to do and in the first few days of the camp you can see his focus is tremendously better than the previous two years I have been here with him."
Are you looking forward to playing the New York Jets to shut up Rex Ryan a little bit? Does it anger you that Rex talks so much?
"It really doesn't. I know where Rex is coming from. I had an opportunity to spend time with him before he started talking. I know what kind of person he is, so it doesn't really anger me much. I'm going to definitely shoot to beat them on Christmas Eve obviously, but he is that type of coach he's going to say a lot of things to get his players ready to play. You give him credit its worked for them. They did a great job over there, but the last time I checked in order to be king of a town you gotta have some type of championship and football wise we are the last team to do it in this area."