Justin Fargas Thinks the Pigeon on the Field on Sunday May Have Been Marquis Cooper
The Oakland Raiders are fresh off of a great win against the Eagles and now have a 2-4 record. The Raiders defense held the Eagles out of the end zone which was the first time their defense has held an opponent without a touchdown in 3 years. It was Justin Fargas and Zach Miller that came alive for the Raiders on offense that helped them win the game. JaMarcus Russell looked halfway like he should be out there after he threw for 224 yards with one touchdown but threw two passes to the other team, something that he is accustomed to do. Fargas has overtaken the injured Darren McFadden and Michael Bush on the depth chart and has looked really good.Fargas has been with the team since coming out of college inand has made the most of his opportunities whether he has been called upon to return kicks, start, be a third-down back, etc. If McFadden can get healthy again, he and Fargas would be a nice 1-2 combo in the backfield and could take some pressure off of JaMarcus Russell and the passing so they can start to win some games consistently. After all, Richard Seymour just guaranteed the Raiders will make the playoffs this year.Justin Fargas joined KHTK in Sacramento to talk about how frustrating it was to wait to get his turn and what it is like to produce for the team each time he is called upon, the difference from the game vs. Giants and the game vs. Eagles, on Antonio Pierce's comments and whether that woke up the team, and the pigeon on the field on Sunday.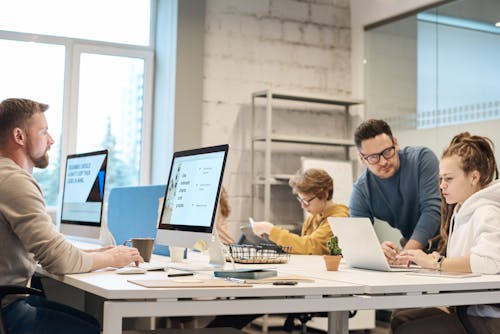 On Louis Murphy's block on Zach Miller's TD catch and the team's reaction when they watched it on film:
"Well I saw the replay on the sideline and people were talking about it.  I was blocking myself on the play so I actually didn't get to see it, but I really just told Murph that he has to continue to bring that effort and that passion for the game.  He plays the game the right way and guys feed off of that.  I doesn't matter if he is a rookie or not.  He is a big spark for us and it is not just catching the ball but it could be making plays without the ball like he did on Sunday."
On how frustrating it was to wait to get his turn and what it is like to produce for the team each time he is called upon:
"Well you know like you said, I have been in every position there is pretty much on this football team as far as being a starter, the second guy, the last guy, change-of-pace back, the guy who comes in just to give a little spark to being an every down back.  I just try to take advantage of the opportunities as they are given and only control the things that I can control and that is my effort and my preparation."On the difference from the game vs. Giants and the game vs. Eagles It wasn't so much what was said.  Everybody knew that the effort we put out there on the field vs. New York wasn't going to get it done.  That wasn't acceptable.  It went from everybody from the coaches to the players.  We all had to get better.  We made a concerned effort last week to do extra things to do more whether it is more film study, studying your opponent.  We really had the Eagles down as far as what they do and the things they show.  We were prepared on offense, defense and special teams and anything that they were going to give us.  Trusting in our preparation was one key and then just really going out there and leaving it on the field.  We have had other weeks where we practiced well.  We felt like we had good weeks of practice but it didn't transfer from the field on the gameday so I was pretty proud of the guys for being able to respond like that to come back and prepare and actually go out there and show them on Sunday."
On Antonio Pierce's comments and whether that woke up the team:
"I think it was overall that game.  We all knew that what we did out there wasn't good.  (Host: You didn't need him to tell you that?) We didn't need him to do that but he did and everybody heard that and it was printed and everything else.  We just knew that we can only control the respect that is given to us.  Players or media and anybody else who wants to disrespect our team, the only way for us to stop that is to go our there and win ball games.  He said what he said.  If it helped us, if it motivated us fine but you know we weren't so much concerned with what Antonio Pierce thought about us.  We are more so concerned with showing what we knew we could do and what we are capable of.
"On whether he has talked to JaMarcus Russell about what it takes to get it done in the NFL or if JaMarcus has been left out there to find his own way:
"Every player grows differently is thins league. JaMarcus obviously has great ability.  He has great talent regardless of whatever has been said or written.  He is confident in his abilities and our team is confident in him.  We support him and he is going to continue to get better.  We have to continue to get better as a team to surround him and support him.  He is never going to waver in his confidence because that is the kind of guy he is.  He is cool under pressure.  He has accepted or not accepted but taken a lot of scrutiny over the season but it hasn't rattled him.  I haven't seen it and we talk a lot.  It is really not about what is being said, it is about what we can do as a team or as a offense to get on track.  We did last week and we continue to work this week to get a win.
"On the pigeon that flew down during kickoff and how the team and his mother thought that was Marquis:
"It definitely is. It kind of gives you a different perspective on things. Yeah it was definitely a strange event seeing that bird flying out there. It seemed comfortable on the football field and comfortable lying down there literally on special teams. It very well could have been Marquis.