Jack Del Rio Refreshed and Invigorated After Lengthy Lockout, Feels Blaine Gabbert Chances Of Starting Have Been 'Impacted' By Work Stoppage
It sure seems that coaches, players and front office officials across the NFL can see the light at the end of the tunnel with the four-plus month labor impasse that has paralyzed the NFL.  In the last week or two in particular, the prevailing sense that this dispute is going to end soon has had the effect of making most everyone sound anxious and excited all at once. As fans, we want to see something in writing first before feeling too confident that the precious upcoming season will indeed be safe.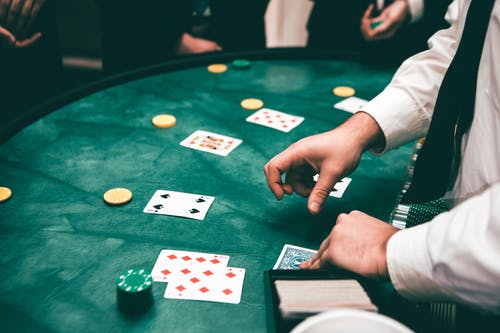 Jacksonville Jaguars head coach Jack Del Rio is ready for the word so that his coaching staff can get to work with their players and start preparing in earnest for the 2011 season. The Jaguars, like every other team, have been mapping out a free agency plan while they wait, and feel prepared for any number of contingencies.  Fresh off an 8-8 season that was better than expected but still not that inspiring, owner Wayne Weaver elected to stay with Del Rio for another year, probably as a reward for at least getting to .500 with such a young squad.
Del Rio has decided to 'refresh' his off-season approach. In the 2011 draft he elected to gamble his first round pick on Blaine Gabbert out of Missouri to ruffle David Garrard's feathers. It's an interesting move, but from the sound of it Del Rio sure doesn't seem confident that Gabbert can possibly compete given the circumstances that have occurred during the off-season with the lockout.
Jack Del Rio joined WFXJ in Jacksonville with Pete Prisco to discuss the down time of the lockout changing his approach as a head coach, NFL fans seeing a difference in the caliber of play due to the lockout at the start of the season, NFL coaches being mentally refreshed due to the off time in the lockout, the lack of off-season training hurting Blaine Gabbert's chances of competing for the starting quarterback position, and Blaine Gabbert seeing some of the Jaguars playbook already.
What has the lockout done for you as a coach? What has this down time down for you if the lockout were to be lifted soon?
"We spent a lot of time preparing as you know going through what if scenarios, getting our off-season in hand and kind of basically been in a wait until we get the green light mode. We know that we are going to need to sign free agents. We are not only going to need to sign pro free agents, but college free agents, the undrafted guys, get our draft picks signed and get into camp and start working our team, so we're ready to do that. We got a lot of different plans…kind of what if scenarios and how they may unfold and we're basically ready to go and excited about the fact that it sounds like they are getting close and we are going to get back to doing our jobs and having football this fall and that's what we are really fired up about."
What is your take on the fans seeing a difference in the caliber of play early in the season due to the lack of off-season training?
"I doubt it. I doubt it. I think the one thing that we are all concerned about is the number of injuries or potential injuries when guys try to come in and do too much all at once, so everyone is trying to gauge how much we can do with guys we are not sure about and what level of conditioning they may be at and those types of things. I think we all will work our way through that and once we get to the regular season, assuming a decent amount of training camp in and pre-season games, that once we get into the regular season you are not going to notice a difference."
Do you think coaches will be mentally refreshed due to this off time with the lockout?
"I told you, I told a lot of people, there was a negative take on it, but I thought we had to refreshen our approach up. I thought we needed to cut back a little bit on what we did and I had planned to do that this year regardless, so we were not going to start until mid-May. We were going to go through the draft and than we got the rookies back in mid-May. That's when we were going to begin and do everything from there until June, so my approach was to shorten it up anyway. I do believe there are months there where guys should be able to do other things. I think that will be part of this settlement. I will be surprised if it is not. I think providing an opportunity for guys to do things in February, March and April to benefit themselves or maybe their future occupation because they are not going to play forever. Everybody understands that an average career is four years, so to be able to do things and intern in places and study and finish their college degrees is important."
What does the lockout do to your first round choice Blaine Gabbert? Will the lack of off-season training impede Gabbert for competing for the starting quarterback position against David Garrard?
"My approach is to always be open minded and not box a guy in and say he can or he can't or he must do certain things. I think certainly we took him high because we thought he has talent and we believe long term he has a chance to be special. In the short term is it impacted? Absolutely it's impacted. I mean the guy who has the most to learn, the most to do, is the quarterback. Just think about going through the progress of the play, getting the play called at the line of scrimmage, making the adjustments, knowing your 'hots', knowing your 'cites', making sure everyone is lined up properly, making a 'check' if there's another 'check' that goes with the play. It's very complex at our level and a lot goes into it. That's for every position. For the quarterback it is so much more. I think that's an awful lot to ask a young man to come in a couple of weeks and get it all and have it down pat. I think it takes a little time and certainly not having an off-season sets that process back, but we're not different than a lot of teams in that. We understand that. That's part of who we are and what we to deal with. As an organization we'll be able to get it cranked up as soon we get that go ahead."
Blaine Gabbert has had his face in the playbook right?
"Yeah he has. He has. I mean I guess I could give you a book of Chinese and a translation book of Chinese and then see how you are in a month and if you can speak Chinese or not. That's what I equate it to. I think he's gotta be able to come in and actually get the reps and spend time out on the field with his teammates and adjustments that go with it. I think you can introduce yourself to the system and began to learn some of the basic concepts and obviously he came to work with some of his teammates. David Garrard and Luke McCown were working with the team from what I gather through the news reports that they were doing some of that and that should benefit him, but there's no substitute for us doing what we typically do in May and June."