Is Mike Martz the Right Guy for Chicago?
There has been much speculation recently as to whether Mike Martz is going to be the Chicago Bears next offensive coordinator. It seems like a great fit for both sides. Martz likes a gun-slinging quarterback, and they have that in Jay Cutler, as well as a dual-threat running back just like Matt Forte. One position where they are kind of suspect at is wide receiver. I say suspect meaning that the guys are young and haven't really proved themselves for a whole season but Aromashodu, Bennett and Hester do look like they can thrive in Martz's offensive system. If you are not aware, Martz hired Lovie Smith to be his defensive coordinator in St. Louis and the two also worked together at Arizona State.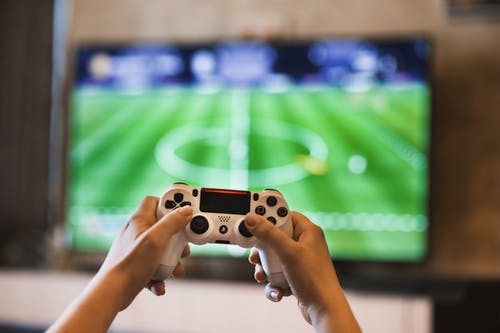 Martz is one of football's preeminent offensive minds with his aggressive passing attacks putting pressure on defenses. One thing that he has been criticized for is playing a high risk style of offense that gets his quarterback hit a lot. What Martz has done with "washed up" or unknown quarterbacks like Trent Green, Marc Bulger, Kurt Warner and Jon Kitna is pretty impressive. Imagine what he could do with Jay Cutler. Mike Martz joined ESPN 101 in St. Louis to talk about whether he has gotten a call from Lovie Smith or anyone from the Bears recently, what it would take the get back into footbal, and whether his philosophy could mesh with the Bears-run-first ideology.
Whether he has gotten a call from Lovie Smith or anyone from the Bears recently:
"I have talked to Lovie a couple times just in casual conversation."
On what it would take the get back into football:

"Well it has got to be a situation where you are comfortable with the people that are obviously making the decisions and running things and that you fit and share the same ideologies and just start working for a common goal. It is hard to express. It is just a good feeling in terms of fitting in with the personalities and everybody understands their roles and everyone is trying to get better really. I know it sounds kind of:…Isn't everybody like that? In the business world and in football the politics are involved and there are so many things that can be dysfunctional you just want to avoid that if at all possible. That is what I am looking for some place where you kind of coach and be kind of left alone and enjoy what you are doing and get your guys up to speed."
Whether he talked with Lovie about interviewing for the offensive coordinator job of the Chicago Bears:
"No it was just very casual. Its a very casual conversation that just talked about everything else but that really. You were just talking about to live out the season and get caught up to speed on what is going on. He is very busy and has got a lot of things going on. We will talk in the future and we kind of just left it at that."

Whether Mike Martz's philosophy could mesh with the Bears-run-first ideology:
"Well I think the biggest issue that everybody needs to understand is where I have been you take a look at what you have, how you are built and you try to take advantage of what you have to its fullest. If it is running the ball then that is what you become and that is kind of what I have always done. You do what you have to do to win the game so to speak. There is certain amount of flexibility that you have to have but that common philosophy that I think everybody wants to run the ball and run it very well. I think that is a common goal for everybody to say that is not part of who I am it would just be wrong. But if you go in there and you don't have a runner for instance and you are not built like that, you don't have enough lineman, you just got to do whatever you can do to get first downs, move the ball and score. More of a pragmatic approach to it so I it is not a direct answer to your question but the only thing that I can tell you is absolutely. But you have got to have those things to do that as well."
On the cold weather really being a factor in spreading the ball around in December and January:
"Sure it is. Sure it is it depends on, that is why Favre had such great success in Green Bay. His arm strength and he could throw a wind ball better than everybody. Cutler has that type of arm strength. You get a guy in there that is a touch passer and doesn't have the big arm they are going to struggle at that time of year. Throwing the ball is not like running the ball again it is not how many times you throw the ball it is about how well you throw the ball. If you throw the ball more than 30-35 times a game it is not fun. If you have to throw the ball on first down and second down that is not fun. I have been there before. You know that is a lot of pressure and to be able to mix it up like we did early in '99 and '01 and really '03. That is that kind of balance where you have to be able to be effective doing both. If you say you are going to run the ball and play defense or you are going to just throw the ball to…
whatever it is, you have got to be complete because there is going to be games where you have to rely on one or the other to win the game. If you are one-dimensional on offense and even that is the basis of running the ball. Sooner or later you are going to get somebody that has got to load them all up in there you have to throw the ball to win the game. Two-minute drill for example, those things. Norv understands that and has said that as well as anybody. You know they ha three guys missing in the offensive line and LT was still feeling his way a little bit. I don't know where they are ranked rushing the ball. It has got to be thirty or thirty-one but he did what he had to do to win the game. He is a run-first kind of guy. He gets that and understands that. If you looked at Norv this year you would say that he is just a pas happy guy and he is not but that is what they do well and that is what they have to do to win."